Jeweler SEO: 9 Ways to Get More Organic Traffic to your Jewelry Website
Learn the top jeweler SEO strategies that can help your jewelry website get to the top of search engine results.
Every year, millions of people search for jewelry products and jewelry stores using search engines like Google. For those jewelry retailers who want to earn customers from search engines, SEO for jewelers can help their website content rank when users search for jewelry-related products. 
There are all sorts of benefits of SEO for jewelers, like reaching new audiences, growing your brand name, and increasing online visibility. But most importantly, SEO leads to more website traffic, which can help jewelry retailers earn more sales and revenue.
For jewelers with brick-and-mortar stores, jeweler SEO can also lead to more foot traffic to your physical store.
So keep reading to learn how to execute a full SEO strategy for your jewelry website.
Why Invest in Jeweler SEO?
Let's say a person decides that they want to propose to their significant other. It is very likely that person will go to a search engine like Google and search for the phrase "engagement rings." 
There in the search engine results pages will be a variety of results. From Google Ads, to product listings, to jewelry retailers. Plus, a list of common questions that users are asking about engagement rings and a dropdown menu with quick and concise answers.
Jeweler SEO is all about getting your web pages ranking for searches like this. When your target audience uses jewelry keywords, you want your content to show up as often as possible.
Doing so means more traffic to your jewelry website, more eyes on your products, and more revenue you can generate from search engines. For local jewelers, jewelry SEO can lead to more customers walking through the doors of your business.
Benefits of SEO for a Jewelry Store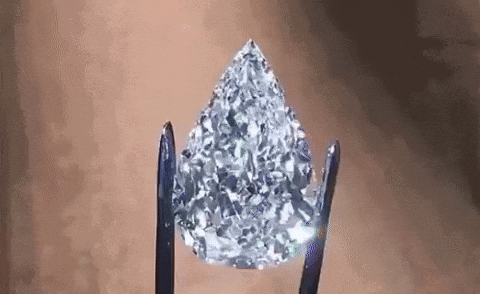 Search engine optimization can lead to all sorts of sparkling results for jewelry businesses.
The most obvious is showing up at the top of search results. But other benefits include:
Consistent website traffic at a low cost

Increased trust and loyalty among your customer base

An established reputation as an industry leader

High-quality content that can be used in other areas of your marketing
These are just some of the long-term results of consistent SEO efforts. 
So whether your SEO is handled by your in-house marketing team, or you purchase SEO services from a digital marketing agency, the benefits are compounding.
More traffic. More revenue. And more loyalty for years to come.
SEO Best Practices for Jewelry Websites: The Basics
If you're convinced that SEO is an amazing way to increase the visibility of your jewelry website, you've come to the right place.
Launching an SEO strategy can be deployed in different stages and at a manageable cost. 
Below you will find a list of the basics of jewelry SEO. These strategies can help both brick-and-mortar and online jewelry retailers drive more traffic and more revenue from organic marketing.
1. Identify Jewelry SEO Keywords
The first step to SEO is understanding which keywords your target audience is using when searching for products and services like yours.
This process is called keyword research, and it requires access to keyword research tools like SearchAtlas.
What are you looking for when searching for keywords?
Relevance

: The topical relevance of keywords to your jewelry website's content

Search Intent

: The searcher's true intention with the keyword, whether transactional, informational, or commercial

Search Volume

: The total monthly searches for a keyword

Keyword Difficulty

: How difficult it is to rank on the first page of the SERPs for a keyword. Higher KD means more competition

Cost-per-click

: How much advertisers are paying to target the keyword in Google Ads. higher CPC means higher conversion-potential.
Finding the best keywords for your jewelry business will take time and require some familiarity with keyword tools.
But ultimately, you will want to have a long list of keywords that present good ranking opportunities for your business.
2. Perform On-page SEO for your Jewelry Website
After you have identified your target keywords, you will need to start the process of on-page optimization. This process can be done in-house or with the help of an SEO company.
On-page SEO is the process of including keywords into your website content. Each page of your website should be targeting a different keyword or keyword group. Fully optimizing your content will involve the following steps:
Optimize your URLs
The url paths of your website should include your target keywords. For example, if your jewelry websites sells diamond bracelets, necklaces, earrings, and broaches, your primary category pages might look like this:
https://johnsonjewels.com/diamond-bracelets/




https://johnsonjewels.com/diamond-

necklaces

/




https://johnsonjewels.com/diamond-earrings/




https://johnsonjewels.com/diamond-broaches/
Not only do these url paths show your users where they are on your website, they help Google crawlers better understand the hierarchy of your website and what your content is about.
Optimizing your urls for SEO is best done at the beginning of your website when pages first go live. That way, you won't need to change urls and the location of your pages later on. 
Include Keywords in your Page Titles and Meta Descriptions
The next step to on-page optimization is adding your SEO keywords to your title tags and meta descriptions.
This process is called metatag optimization, and it is extremely important to ranking well in search engines.
Why? Because these meta tags form the blue, clickable SERP result that the user clicks on.
The title tag (or page title) should include your target keyword and clearly reflect the content of the web page.
The meta description provides a bit more information to the user about your content and should entice them to click. It's best to include your target keyword, or a variation of your target keyword, in the meta description as well.
Add Keywords to Your Landing Page Headers
The headers of a landing page give the page structure, make it easier to scroll, and help website visitors find the information they are looking for on a web page.
They also help search engines understand web page content. 
For this reason, your h1-h6 tags should also be optimized. That means including your target keyword variations, related topics, or subtopics that help answer the users questions.
If you're not sure how to structure your headers, you can use the "Headings Outline" feature in the SEO Content Assistant to review how other competitors are including keywords in their headers.
3. Setup Your Google Business Profile
The next best practice with SEO for jewelers is to create and optimize your Google Business Profile. This is particularly important for jewelers with a brick-and-mortar jewelry store who want to drive foot traffic from their local area.

This profile will show up whenever users Google your brand name. It is also important for local SEO searches. Google will pull key information (like hours of operation, address, phone number, etc.) from your Google Business Profile listing and show it to users in the Google Map Pack.
Optimizing your Google Business Profile involves adding key information about your business to your listing. 
Taking advantage of other features like adding images, common questions, and customer reviews, can make your listing more enticing to users in comparison to competitors.To get your Google Business Profile set up and optimized for local search, read our complete Google My Business setup guide. 
4. Create Content on Your Jewelry Site
The more content on your jewelry website, the more total keywords your website can rank for.
In addition to your category and product pages, helpful articles, blog posts, shopping guides, or gift guides will bring value to your target audience. They will also help you rank for different questions users are asking in search engines when they are in the research phase. 
The content on your website should always be helpful and useful to your target audience. It also should be relevant to your website content. For example, this helpful guide details the top settings for engagement rings in 2023.
Although users searching for this term may not be ready to buy right now, they clearly are doing research and planning to buy in the future.
If your helpful article ranks in search engines for the questions they are asking about engagement rings, they may click over to other pages on your website to browse your products and services.
The great thing about creating content for SEO is that it can also be used in other marketing channels. That includes email marketing, social media marketing, and even in some cases, your paid advertising.
5. Add Product Schema Markup
If your jewelry business sells products online, adding the product schema to your product pages can be a very powerful technical SEO optimization.
The product schema markup makes it so your products can appear as a rich result at the top of the SERPs for very transactional searches.
For example, let's say someone already knows what they are looking for. They search the keyword phrase "white gold princess cut diamond engagement ring," and Google will show them a list of products from various jewelry retailers that match this description. 
It will also show an image as well as key details about the product that the searcher wants to know, like the price, customer reviews, and if the product is on sale.
Adding the schema markup to the page is what allows Google to extract this information and display it in the SERPs. On the backend of your website, it looks like this:
This is considered a technical optimization and does require more advanced knowledge. But these types of SERP results are very clickable, meaning it's worth the effort it takes.
Working with technical SEO professionals is one of the best ways to ensure schema markup is correctly added to your HTML. With their help, you can make sure your products show up in these coveted SERP positions.
6. Become a Leader in the Jewelry Industry
The more high-quality website content that you create, the more often you will rank for the keywords that users rely on when navigating the jewelry market.
Showing up again and again for those keywords will help you build a reputation as a trusted jeweler with expertise in the jewelry industry, as long as your website content is relevant and high-quality. 
As your brand name grows, so will your overall search visibility and organic presence. That means more information and content to show users when they search for your brand name.
7. Link Building for Jewelers
One of the most important SEO techniques for improving search rankings is to invest in link building.
Link building is the process of earning backlinks to your website on other reputable websites in your industry. It's important because Google uses a website's backlinks to determine its overall reputation and authority. 
However, there are a lot of rules for how to do link building in a Google-compliant way. This is a SEO strategy that has been abused by other marketers in the past, so its important that you only earn backlinks using original content and manual outreach to relevant websites in your industry.
An SEO agency with a trusted reputation around link building can help you earn backlinks the right way. You can also invest in strategies like:
Guest Posting

Digital PR

Public Relations outreach

HARO link building

Broken link building

Local citation building

And more!
8. Seek Out Customer Reviews
Although not just an SEO strategy, seeking our customer reviews for your jewelry business can also help you increase organic traffic. 
Why? Because lots of positive customer reviews can be displayed with your SERP results and make the user more likely to click or visit your jewelry shop.
The more reviews you have, the better, as it shows that many people are satisfied with the product they purchased or experience they had with your jewelry business. 
So make sure that your profiles are setup across all major review platforms, like Google Business, Yelp, Facebook, and others.
And the best way to get reviews – ask! If you know a customer had a positive experience, ask them to leave a review on the platforms that matter most to your industry.
9. Choose a Website Design that Leads to Conversions
Although conversion optimization is not strictly an SEO strategy, it's important that visitors who arrive at your website from search results are enticed to click and convert.
That might mean adding an item to a shopping cart, calling your jewelry shop, scheduling a consultation, or another conversion action. 
The user experience and conversion journey or your website, then, are very important. You can use Google Analytics to understand what users are doing after they arrive to your website, like:
How many pages they view

How long they stay on a page

Whether they bounce back to the SERP results

And more!
Conversion rate optimization is not just important for organic clicks, but also for the clicks you receive from paid sources like Google Ads.
If you are buying a click from Google, you need to make sure your landing page drives the user toward a conversion, not deters them. Otherwise, all that marketing budget will be wasted.
Start Leveraging SEO for Jewelers
There are so many benefits to investing in jewelry SEO, and getting started is as simple as reaching out to marketing experts like the team at LinkGraph. 
Our marketing agency tailors our SEO services to meet the exact needs and revenue goals of your business. 
That means getting to know your products, services, brand name, and target market. Then, tailoring our SEO campaigns to produce the best results.
Book a discovery call with one of our SEO consultants! We look forward to learning more about your business and how we can best help you drive more traffic and revenue from search engines.