4 Local SEO Tools to Boost Site Traffic and Foot Traffic
Want to increase traffic to your local business? These 4 local SEO tools can help improve your SERP rankings for local searches in your area.
For any local business that wants to appear at the top of the SERP results, local SEO tools can help get you there. Local SEO has a lot of moving parts. But getting your website into local search rankings for your geographic area can be an affordable and efficient way to drive traffic to your website. It can also bring foot traffic to your brick-and-mortar store.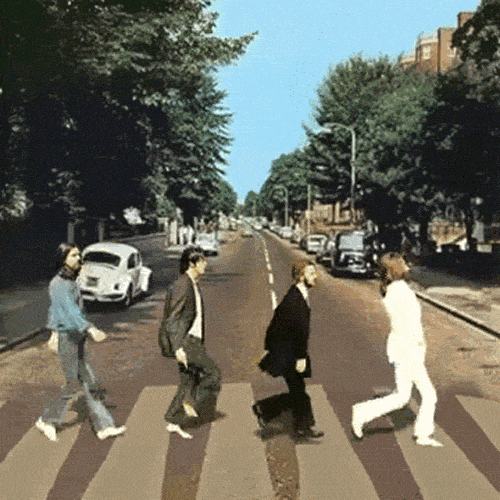 People often search for local businesses near them on their mobile devices. If your business website shows up near the top of those results, that means more site visitors and potential customers.
To help you get started with a local SEO strategy, here are 4 helpful local SEO tools. By utilizing them, you can help your website rank higher for location-based queries.
#1: Local Search Results by LinkGraph
Does your website need to focus on content, backlinks, technical SEO, or UI/UX design? It will depend on your target keywords and the websites that are already ranking in the top positions.
Looking to your competitors can be a great way to understand what is necessary to rank on page 1. With the help of LinkGraph's local search results tool, you can see local SERP results for any geographic region.
To use the tool, simply type in the keyword or search phrase and the geographic location where you want to see top-ranking SERP results. The tool will show you the search engine results for that specific region.
For SEO professionals that provide services to clients outside of their geographic area, this tool makes it easy to understand their clients' local markets.
For site owners who are creating location specific landing pages or targeting new markets, this tool can help you understand the local SERP competition in other geographic regions.
#2: Local Directory Scan
It's hard to know how to improve your local SEO strategy if you don't know where your website currently stands. The local directory scan is an SEO tool that lets you identify where your local business is currently listed on major third-party review sites like Yelp, TripAdvisor, or TrustPilot. It will also identify the business listings or local citations you have already secured.
Local search has different ranking factors than other types of searches. One of the primary factors is local citations. They are essential to your local website's ability to rank in local results and the Google Map Pack.
Google looks for consistent business information across these local directories and citations. Starting off with a local directory audit can give you a sense of whether your local citations meet Google's standards.
How to Run a Local Directory Scan
To use the SEO tool, enter your website url and business information into the required fields. It will take a few minutes to generate the report, but it will include the following information.
Links and Website Authority Analysis
Rank Checker
Local Business Listings
Reviews & Ratings with recent customer feedback
Google My Business Optimization
Existing or Missing Business Profiles on Social Channels
In the above example reports, this website is missing listings for 18 key local business directories. They are also missing some profiles on major review sites. Getting these profiles and listings properly set up with updated information can have a major impact on this website's ability to rank in local results.
If you are missing profiles or you have a listing that is unclaimed, you will be notified in the report. You can use the report as a general overview of your local online presence and a guide for where you can still improve. 
By completing and claiming more local listings, and focusing on improving your customer reviews, you can see significant improvements in your rankings for location based searches.
#3: BrightLocal's Citation Builder
Want to start building the local citations that you are missing? BrightLocal's citation builder is one of the most efficient ways to get multiple listings setup quickly.
BrightLocal's listing management allows you to pick the most relevant, industry-specific sites that you want to earn citations from. It also includes any major data aggregators.
Simply provide your business information and location information, your preferred listings, and they will build the citations for you. The tool also ensures consistent and accurate listings across all third-party directories — a key local SEO ranking factor.

There are other other types of local SEO software like Moz Local and Yext, but BrightLocal helps your business get permanent citations and at the best value.
If your small business wants an affordable and quick way to jumpstart building your site authority, investing in local seo services is a fast and affordable way to do so.
#4: LinkGraph's Schema Creator
So once you start ranking for local keywords in your industry, how do you rank in higher positions? Make sure that your site has the local business schema.org markup on the backend of your website.
Schema markup makes it so your website can appear in rich results. They are SERP displays that are more clickable and make your business stand out against your competitors.
But not many digital marketers use schema.org markup on their site. For that reason, adding it to your high performing web pages can have a big impact on your local SEO rankings.
When users search for local businesses on Google or in Google Maps, the local business schema will display your website in a prominent knowledge graph or in the map pack with relevant details like your physical address, your hours of operation, and other key business information.
If your local business takes appointments or reservations, you can use the Maps Booking API to add an appointment or booking feature to your SERP result.
How to Use the Schema Creator
To use the LinkGraph schema creator, follow these steps:
Select "Schema Creator," in your LinkGraph dashboard
Select the schema type that you want to generate markup for, in this case, "Local Business"
Input the required properties
Copy and paste the subsequent JSON-LD markup into the heading section of your web page
Once you have added the local business schema markup, you can test it using Google's rich results test. This test will identify if there are errors in your schema markup and confirm whether Google can successfully generate rich results from the structured data on the page.
Adding schema.org markup is an optimization that costs nothing and can dramatically improve local search rankings and the click-ability of your SERP results. More clicks means more website traffic and foot traffic. Read our guide to schema.org markup to learn more about this powerful optimization.
Final Thoughts on the Best Local SEO Tools
Investing in local search is inexpensive and very effective. If you want to make sure searchers can find your local business, there is no better way than by elevating your local SEO efforts so they always know where to find you.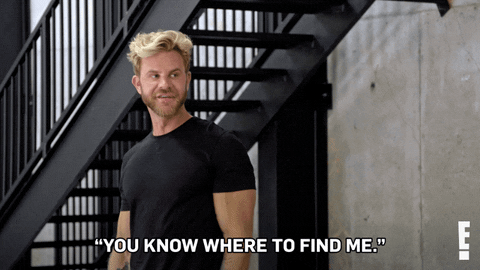 The above local SEO tools can help your local or small business better understand a competitor, find the right target keyword, create new business listings, craft your own local SEO checklist, show up in Google maps, and improve your overall visibility for local searches.
For more insights into how to elevate your local SEO rankings, read our guide to local SEO. Also, make sure to setup your free LinkGraph dashboard for a free trial of these local SEO tools. In your dashboard, you'll also find other SEO tools that can help you take ownership of your local SEO strategy or better understand your performance with tons of great SEO data.

And of course if you have any questions, our SEO experts are here to help. They can help you narrow in on the parts of your website that will most benefit from optimization and elevate your overall local search rankings with our local SEO services.