Image Optimization SEO: A Guide for Beginners
Image optimization is a critical part of any successful search engine optimization (SEO) strategy, but it can be a daunting task for beginners. Knowing where to start […]
Image optimization is a critical part of any successful search engine optimization (SEO) strategy, but it can be a daunting task for beginners. Knowing where to start and how to optimize your images correctly can be overwhelming, but it's simpler than you think. 
In this article, we'll be giving you a comprehensive guide to image optimization SEO, from understanding the fundamentals of image SEO to best practices for optimizing your images for search. Keep reading to learn all about image optimization for beginners.
What is Image SEO?
Image SEO is the process of optimizing images for better performance in search results. Image optimization involves optimizing the image file name, size, structure, and alt text to make it easier for search engines to understand the content of an image, helping to improve the overall rankings of the page where the image is located.
In addition, image optimization can help your images appear in Google image searches. Image SEO can also help improve the speed and load times of a web page, which are important ranking factors in Google's algorithm and important for the user experience.
Do Images Help SEO?
When it comes to SEO, images are often overlooked as many website owners don't consider images to be as important as other elements, such as content and backlinks. 
However, it's crucial to remember that images can play a vital role in SEO. In addition to helping improve content and page speed, images provide additional context to a page, help break up text, and help draw in viewers. 
For some SERP results, Google will extract images from a page and display them prominently in the SERPs. This is especially true for transactional searches where Google is likely to rank product pages on the first page.
That's why the SearchAtlas site auditor does check for image SEO best practices on landing pages. After you run your site audit, you may see issues related to image SEO appear in your report.
What Image SEO Issues Does the Site Auditor Flag?
The SearchAtlas site auditor will look for the below Image issues when crawling web pages.
Standard Image Formats

: That includes formats like jpeg, jpg, png, gif, svg, ico and webp.

Modern Image Formats

: AVIF and WebP are considered ideal for SEO because they have superior compression

Alt Text

: The Site Auditor will flag any images that are missing

alt text

, which helps search engine crawlers understand the content of an image

Image served through HTTPS

: The Site Auditor will flag any image that is served through HTTP protocol, which is considered a less safe browsing experience for users

Appropriate Image Size

: The Site Auditor will flag any image that is larger than 100 KB
If any of these issues are flagged in your report, simply click the "How to Fix," button in your display to discover the best way to resolve the issue on the page.
7 Image SEO Best Practices
In addition to the above image qualities checked for by the site auditor, the below image SEO best practices can help improve the performance and rank-worthiness of your web pages.
Following the best practices of SEO with your images can help optimize your images so that they're seen more often in search engine results. Here are six key best practices to help you get started:
1. Use Relevant File Names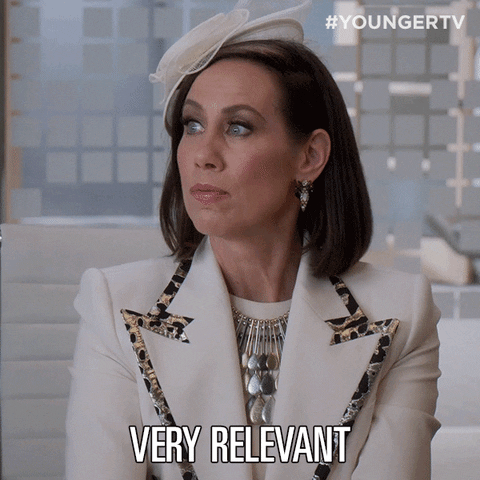 The first best practice for optimizing images is to use relevant file names. 
This means that you should give your images descriptive file names that accurately reflect the content of the image. For example, if you have a picture of a dog, name the file "dog.jpg" rather than "photo.jpg". This also presents an opportunity to include relevant keywords in your file names, as long as they adequately describe the image.
Google uses image file names as a ranking factor, so using relevant image file names is a good way to help your images rank higher in search results. And since people are increasingly using images to find information online, this can be a quick and easy way to boost your website's traffic.
2. Use Standard Image Formats and File Types
Search engines only support common image formats including JPEG, BMP, PNG, SVG, and WebP. Any non-standard image formats will not be indexed by Google or displayed in the search engine results. 
Also, certain file types are better suited for certain applications, and using the wrong type can cause your images to load more slowly. 
For example, GIFs are usually better suited for logos and illustrations, while JPEGs are better suited for photographs. Understanding the different file types and when to use them can help ensure that your images are properly optimized and not slowing down your website.
3. Utilize Alt Text
When you upload an image to your website, be sure to include image alt text. This is the text that will be displayed if the image can't be loaded for some reason. It's also a great opportunity to include some additional keywords for your website when performing image SEO.
Alt text is also necessary for accessibility. It provides a way for people who can't see the image to understand what it is.
When you create image alt text, do the following:

Keep it short and to the point

Describe the image accurately

Include relevant keywords when applicable
4. Compress Images
Compressing images can improve your website's loading time, and it can also help your website's SEO. 
When you're compressing images, you make the images smaller in size, which means they take up less space on your website. This practice can help your website load faster because the smaller files will take up less bandwidth.
There are many different tools you can utilize to compress images. Some popular ones include:
No matter which tool you use for your image SEO, it's essential to make sure that you don't lose too much image quality when you compress the image. You want the compressed image to be as small as possible, without losing any of the image's quality.
5. Create Sitemaps
Sitemaps are a must for optimizing your images for SEO. They make it easy for search engines to find and rank your images, which is essential for getting traffic from image search results. 
There are a few different ways to create sitemaps for your images. You can use a plugin for your content management system (CMS), or you can create one manually.
If you use a CMS, there are several plugins that will help you create sitemaps for your images. WordPress has a number of plugins, such as XML Sitemaps for Images and Google Images Sitemap. If you use a different CMS, be sure to check for a plugin that will help you create a sitemap for your images. 
Once you've created your sitemap, you need to submit it to Google. You can do this by adding your sitemap's URL to your Google Search Console account. 
By creating a sitemap and submitting it to Google, you can ensure that your images are indexed and ranked in search results. This image SEO technique will help you get more traffic from image search results, which can be a valuable source of traffic for your website.
6. Use Structured Data
When you add structured data to your images, you can help search engines better understand and extract the images from your web pages. This practice can lead to your images appearing on the SERPs and on the image results pages.
When you add structured data to your images, you can include information such as the image's title, description, and author. This information can help search engines better understand the content of your images, and it can help your images appear in the search results via prominent SERP features.
7. Include Captions
Although captions are not essential for SEO, they can be very useful for the user experience, particularly if the user is not familiar with what is displayed in the image.
But for SEO, the caption can be a great place to include keywords that are relevant to your image. Like image alt text, captions should also be brief and to the point. Don't include unnecessary information or ramble.
Conclusion
So now that you understand image SEO best practices, make sure that you deploy them across your landing pages. You can use the SearchAtlas site auditor to identify which images still need optimization work, and get to work resolving those issues on your website.