SEO for Nonprofits: How to Improve Online Visibility and Donations
For nonprofits looking to increase the online visibility of their charity or organization, nonprofit SEO can be a strategic, impactful, and affordable investment.  Nonprofit marketing and development […]
For nonprofits looking to increase the online visibility of their charity or organization, nonprofit SEO can be a strategic, impactful, and affordable investment. 
Nonprofit marketing and development teams rely on a variety of digital marketing strategies. These include content marketing, email marketing, and social media to engage with their donor base.
Although these channels are important, they don't necessarily get your content in front of the eyes of new users like search engine optimization can.
So if your nonprofit organization has not made SEO an integral part of your marketing efforts, this guide will help you get started. Here's how to implement a nonprofit SEO strategy.
What is Nonprofit SEO?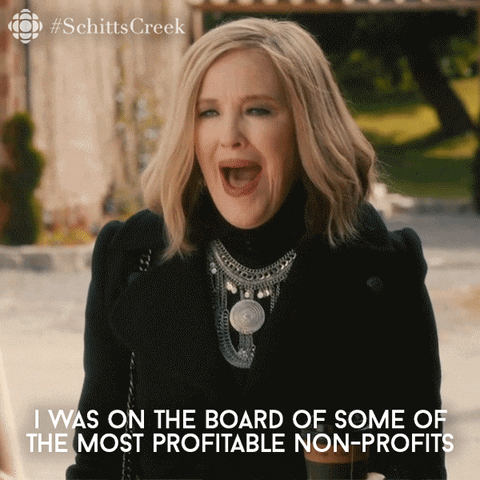 Generally speaking, nonprofit SEO is the process of optimizing a nonprofit website or web page so that it appears as high as possible in the search engine results pages (SERPs) for relevant keywords.`
This can be done through a variety of methods, including optimizing the website's content, structure, and on-page elements like titles, metatags, and anchor text; building backlinks from high-quality websites; and optimizing the website for mobile devices.
Although SEO can benefit any industry, it is particularly helpful for those like nonprofit organizations which may have limited marketing budgets and need to get the most value for their marketing spend.
Why is SEO Important for Nonprofits?
With 3.8 million Google searches happening every minute, it's clear that Internet users turn to search engines on a daily basis to answer their questions or find information.
That is no different when it comes to finding organizations they want to donate to, volunteer for, or simply learn more about their specific issues or causes.
For example, there are 7000 searches every month for the keyword "cancer charities"
And that is just one of the hundreds (to thousands!) of different keywords users rely on when looking for information about cancer-related nonprofits.
So what does that mean for your charity? It means there are endless opportunities for your nonprofit website to rank in search engines, connect with wider audiences, and grow support and awareness for your organization.
Benefits of SEO for Nonprofits and Charities
Here are some of the tangible ways that ranking in search results can impact your nonprofit.
Increase Awareness for your Organization
How can users support your organization if they don't know you exist? 
Search engines are a great way to help users discover your organization and learn about the great work you do with specific causes.
Gain More Financial Support
Nonprofit SEO is especially important for organizations that rely on financial support from the general public.
By appearing as high as possible in the SERPs, a nonprofit can attract more visitors to its website. This can result in more donations.
Often people want to donate, but they don't necessarily know where. They turn to search engines to give them answers.
If your organization is not ranking on the first page of the SERPs for relevant keywords, your potential donors will turn to other organizations to give their time, resources, and money.
Educate People About your Causes
Maybe your organization is doing innovative work that you want to share with users, journalists, and other organizations alike.
Having optimized content on your website can help you share that work with a wider audience. In addition, it can help you get more people invested in your causes, research, or advocacy. 
Journalists often want to link to research reports or studies in their articles. If your nonprofit website has this content, it can be a part of your SEO strategy.
Getting Started with SEO for Nonprofit Organizations
SEO can feel complicated or intimidating for those who don't understand it. Ultimately, it's all about creating high-quality content for users and giving them a great website experience.
Keyword Research for Nonprofits
The foundation of SEO is keyword research. Keywords in SEO are the words and phrases that users type into search engines to find content like yours.
You can look at keywords as the roads and bridges that connect your nonprofit organization to your target audience. 
Ideally, your web pages should rank for keywords that have strong relevance to what services your nonprofit organization provides.
If you aren't quite sure how to do keyword research, you can always order keyword research from our SEO experts in our builder. But if you want to do keyword research on your own, you can register for our SEO software and perform keyword research yourself. 
Here's how to get started in finding the best keywords for your nonprofit.
1. Brainstorm Relevant Keywords and Subtopics
One of the best places to start is simply to brainstorm what users might be searching for in Google that has relevance to your nonprofit.
Here are some questions to ask during your brainstorming:
What is the primary purpose of my organization?

Who do we serve?

What are common questions people ask about our organization?

What questions do users ask about our primary cause or issues?

Where is my target audience located? 

What events does my organization regularly put on?

What issues do our donors care about?

What volunteer or service opportunities are available at my nonprofit?

And others!
These are just a few examples to get you thinking about what searches might be relevant to your website content.
2. Make a Keyword List Using a Keyword Tool
Once you have some ideas to start with, you can use a keyword research tool to get more information on what people are actually searching for in Google.
For example, let's say my charity puts on an annual 5k walk that raises awareness and money for my organization. By using a keyword tool, I can see what relevant keywords users search for in relation to these events.
If I have a landing page on my website about this event, I may want to optimize it for one of the above keywords. 
Here's another example. Let's say my organization is an animal shelter and we have the below landing page that describes our volunteer opportunities.
Ranking for relevant keywords below could mean more potential volunteers discovering this web page in search engines and submitting their information or signing up!
Once you find keywords that you know have relevance to your content, add them to a list in your keyword tool. You may want to make separate lists for each of the individual pages that you have on your website that you want to rank in search engines.
3. Choose Secondary Keywords
Once you have a keyword list, you will then want to move forward with choosing keyword targets.
Ideally, each rank worthy web page on your nonprofit website will target one primary keyword, along with some secondary keywords that have semantic and topical relevance. In the SEO world, this is referred to as a keyword cluster. 
What makes a keyword the right choice? Here are the most important metrics to remember.
Search Volume

: This is the number of times that users are searching this keyword in Google every month. You will want to choose keyword targets with higher search volume so you have more opportunities for your content to be seen by users.

Cost-per-click

: This is the price that advertisers pay to target this keyword in a Google Ads Campaign. If this number is high, it's a good sign that this keyword must be valuable and bring qualified traffic

Keyword Difficulty

: This is a

keyword metric

that estimates how competitive it is to rank for a keyword. If you are a newer nonprofit, you may want to consider keywords that have lower KD scores. This will give you a better chance of getting on page one. 
Choosing keyword targets is arguably one of the more strategic parts of SEO, so if you're not sure how to move forward with keyword targeting, you may want to consider working with an SEO strategist.
You can even book a free call with one of our SEO professionals to talk through your keyword goals.
Onpage Optimization for Nonprofits
The next stage of your nonprofit SEO strategy is optimizing your web pages for your target keywords.
On-page optimization means improving the content signals on your web pages so Google sees them as relevant to the target keyword and high-quality.  
You will do the process of on-page optimization for each web page that you want to rank in search results. I'll model the process with this homepage from the Humane Society of Houston.
We want this page to rank for the below keywords related to animal shelters.
These keywords were chosen because they have high search volume, low Keyword Difficulty, and strong relevance to our website's content.
1. Create High-Quality, In-Depth Content
The first step of the optimization process is making sure that your web page content is valuable, high-quality, and relevant to users' search intent.
What is search intent? Well, it's the intention behind the keyword.
For example, someone searching for "animal shelter houston," may be wanting information about a variety of things. Maybe they want to adopt a pet. Maybe they want to volunteer. They might just be looking for a place to drop off a dog that they found in their backyard.
SEO strategists would classify this particular keyword as having "informational," search intent. The users is simply trying to find more information. 
The Humane Society of Houston does a great job of including a broad picture of their various services on their homepage. This means users of all three intentions listed above can find what they are looking for.
2. Optimize your Meta Data
Meta tags are SEO HTML tags that exist on the HTML version of your web page. They tell search engines what your content is about.
They are also visible to the users in the SERPs, as they form the text of your search engine result.
There are a variety of tags that you can optimize on your nonprofit website to increase your chances of ranking for your target keywords.
They can also make your content more engaging and clickable for users.
Title Tag
The title tag should give your users a good idea of what your web page is about. It should also include the primary keyword that you want your website to rank for. 
Here is what the title tag looks like in HTML:
Title tags should also not exceed 60 characters, as this is the maximum that Google will display in the SERPs.
Meta Description
The meta description gives more information to the user about your web page content.
However, Google sometimes will show its own meta description based on what it thinks the user is looking for. Still, you should make sure that your meta description includes your target keywords and meets character count best practices.
For meta descriptions that means 120-160 words!
Robots Tag
The robots tag tells search engine robots whether or not they should crawl the web page content and add it to their index.
If you want to search engines to promote a web page, then you will want to use the "index, follow" directive in your robots tag.
There may be pages on your website that you don't want to rank in search engine results, like thank you or confirmation pages. On those pages, you may want to consider adding a "noindex, nofollow," so Google knows not to add the page to its index.You can review the following article for more information on robots tags and directives.
Header Tags
Header tags are used to divide up the sections of your web page to make it more easy to navigate and find information they are looking for.
For a page like your homepage, your header tags can provide a scope of your nonprofit organizations services, events, or volunteer opportunities.
Nonprofit Content Strategy for SEO
Beyond optimizing your existing web page content, creating new content on a regular basis gives your nonprofit more opportunities to appear in the SERPs. 
Content like blogs, infographics, white papers, annual reports, and more can all rank in search engines and drive website traffic.
Here's an example of an annual report from the Chron's and Colitis Foundation that both provides valuable information to users and has strong ranking potential.
This type of content also can be used in your social media and email marketing efforts, because people will visit your website if you feature great content there.
So make sure that you are doing the work of creating a content calendar and investing in content development. You can use our content planner tool to help you identify relevant keywords and generate blog and article ideas.
Local SEO for Nonprofits
Google will show users local search results if it believes that the user is searching for service offerings in their specific area. 
Ranking for local searches is all about distance, prominence, and relevance. If your nonprofit organization serves your local area, local SEO strategies can help you appear in locations based searches like, "pet rescues near me," and in the Google Map Pack.
To optimize for local searches, here are some strategies to consider:
Include location information on every page of your website

. This includes address, hours of operation, phone number, and essential contact information.

Get listed in online directories. Google will look for consistent and accurate information about your charity across these directories when determining whether to rank pages from your website. You can get listed in hundreds of directories for only $20 a month.
Link Building for Nonprofits
Another major part of your nonprofit SEO strategy will be link building.
Link building is the process of getting other websites on the internet to link to yours.
Why do you need link building? Well backlinks are Google's top ranking factor, as they signal to Google crawlers that your website is trusted and reputable in your industry. 
Here are a few ways to get started with link building for your nonprofit:
Ask your nonprofit partners

: Sometimes all you have to do is ask! If your nonprofit has partners in the space, see if they will include a link to your website from one of their own web pages!

Reach out to bloggers journalists

: Bloggers and journalists are often looking for high quality content and relevant stories for their own coverage.

Order a link building campaign: You can order backlinks from agencies like LinkGraph that do white hat, Google compliant link building. We will create original content that includes links back to your website and pitch it to relevant websites that are looking to feature high-quality content.
Page Speed Optimization
Another important factor that will impact whether or not your non profit organization website ranks in searches is how fast and responsive your web pages are for users.
Nobody likes a slow website, which is why Google prioritizes web pages in the SERPs that are high-performing. To test out how your website measures up, you can use Google's Pagespeed Insights tool.
If your web pages have low scores on mobile and desktop, it could mean that your users are leaving your website when items are not loading quickly enough.
Investing in page speed optimization can help you improve your search engine rankings and create a better experiences for users.
Next Steps for your Nonprofit Marketing Team
Now that you understand the positive impact that SEO can have on the growth and visibility of your organization, it's time to get started with SEO.
Here are a few next steps if you want to start.
Create a Google Search Console Account:

This free platform from Google will let you start tracking your keywords, organic traffic, and impressions. 

Reach out to one of our SEO Strategists:

Our team of experts can help you get started by identifying keyword opportunities and where your website can see the most organic growth.

Sign up for a free trial of our SEO software: You'll get access to a range of SEO tools that allow you to start DIYing your SEO. From keyword research to keyword tracking, you can do it all in our platform.