Unlock the SEO Potential of Low Competition and Long-Tail Keywords
Long-tail keywords can help your brand see faster SEO wins. Learn how to use long-tail and low competition keywords in your SEO strategy.
Most likely, your business has very specific keywords in mind when it comes to reaching your target audience. But the reality is, certain keywords can be highly competitive, particularly if they bring qualified, converting clicks. For newer brands or websites with lower domain authority, long-tail keywords and low-competition keywords can help you unlock amazing SEO potential.
Keywords play an essential role in your overall search engine optimization strategy. If you only target highly competitive keywords when you're creating landing pages and blog posts, it's unlikely you'll see those pages rank on page one. That is, unless your Domain Authority is equal to or higher than your competitors.
In this blog, we're going to go over the concept of long-tail keywords and low-competition keywords. Rather than targeting highly competitive keywords that many other people may have optimized for, low competition keywords and long-trail keywords can help you get on to page one and see SEO wins earlier and faster.
What are long-tail keywords?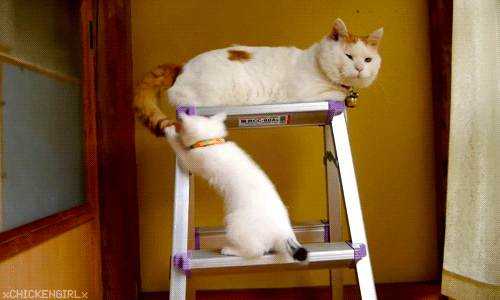 First, it helps to understand exactly what long-tail keywords are. These are longer keyword phrases of three words or more that are more specific and direct for your niche. 
For example, maybe you want your web design company to rank for the competitive keyword web design services. Here are some examples of some long-tail keywords that show similar search intent and relevance:
web design services for small businesses
web design services pricing
development and web design services
landing page web design services
custom website design services
web and graphic design services
If your brand or website is just starting out, the best keywords may be lengthier phrases that exactly describe what you're selling rather than the basic keyword that your competition is targeting.
The more specific you can get with your keywords, the better. In fact, a majority of Google Searches (about 70%) are long-tail queries. People tend to search for their specific needs using at least three words.
So, if you can rank for these specific searches, you'll be able to draw in more customers.
What are low-competition keywords?
The internet is a huge space full of literally millions of different websites vying for buyer's attention. That's a lot of competition you are trying to beat out with high-volume keywords. In the keyword competition game, it can help to maximize your SEO strategy when you stay away from the keyword ideas that everyone is utilizing. This is where low-competition keywords come in.
Metrics like Keyword Difficulty estimate the competitive landscape of certain keywords. If the keywords your brand wants to rank for have high search volume, higher CPC (which represents conversion potential), and are already dominated by websites with lots of site authority, those keywords are considered higher competition. 
But to be successful in SEO, your brand should target and utilize keywords that you actually have the capability to rank for. Your potential customers will be more likely to find you if you are ranking in the top three positions on page one. Aiming for keywords where you can get to those top spots is a much more practical way of ranking, especially for newer websites.
Low-competition keywords should still be relevant to your products and services and will represent buyers somewhere in the marketing funnel. As you're starting out or building your website from the ground up, lower competition keywords are great to gain some traction.
Avoid the high-competition keywords at first. Instead, draw more people to your landing page with low-volume keywords you can rank for more easily.
Pros and Cons of Long-Tail Keyword Targets
As with any marketing strategy, you need to make sure you're using the best tools to help your company succeed. When it comes to long-tail and low-competition keywords, there are some pros and cons to consider. 
Let's go over a few of those in detail now.
Pro: You have a better chance of ranking.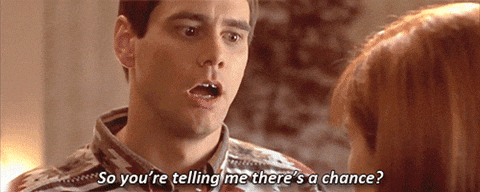 Playing the SEO game is all about your search rankings. The biggest pro of utilizing low-competition keywords is that you have a better chance of ranking with a fast turnaround. 
This is especially true for newer websites and young businesses. As you're starting out, you may not have a strong domain rating or meaningful presence on the internet. Therefore, you won't be competitive against big-name websites when trying to rank for general keywords. 
Focus on getting your numbers up on long-tail searches as a way to see results more immediately.
Pro: Your conversion rates can be higher.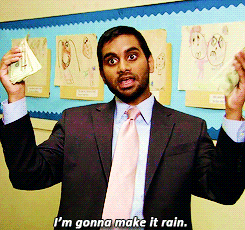 When a potential customer searches with short-tail keywords, chances are they're just looking around and browsing the internet. A long-tail search is more specific and direct. That means they represent searchers who know exactly what they're looking for and are ready to buy it. 
When you rank for long-tail keywords, it greatly increases your conversion rates. Customers in these instances are poised and ready to purchase the exact product they need, and you want to be the site that gives it to them. 
Getting specific about your offerings is that sweet spot where you draw in potential customers and a target audience that is ready to finalize their purchase.
Pro: This is a great stepping stone to better SEO practices overall.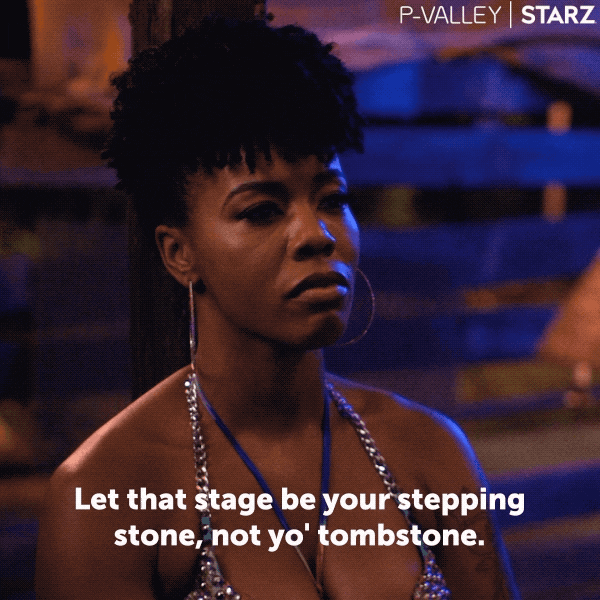 The world of SEO can seem intimidating at first, but it doesn't have to be. Another pro of long-tail keywords is that they can help spark better SEO practices overall. 
Think of this as a stepping stone for beginners or new websites that eventually want to rank among those high-competition keyword suggestions. The key to a good long-tail keyword campaign is to always connect things back to the head concept or pillar page. 
As you work to rank with low-competition phrases, you'll also be able to beef up your main content. This helps you create a more strategic site and homepage overall.
Con: Long-tail keywords have a much lower search volume.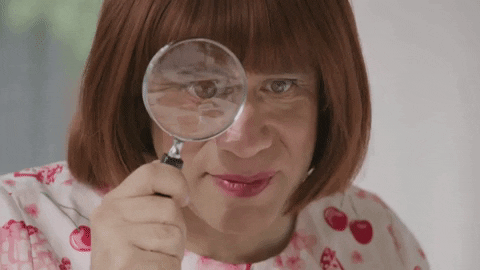 The biggest con of long-tail keywords is that they have a lower search volume. If you don't choose your keyphrases carefully, you may be ranking for concepts that no one ever searches for. 
All that hard work to create and optimize content wouldn't actually result in higher site visits. This may also mean that your site traffic isn't as high as you'd like. 
While this is a downside, it can still be a good strategy. That's because the business and search inquiries you are generating are more specific to what your site offers.
Con: It can be trickier to find the right long-tail queries.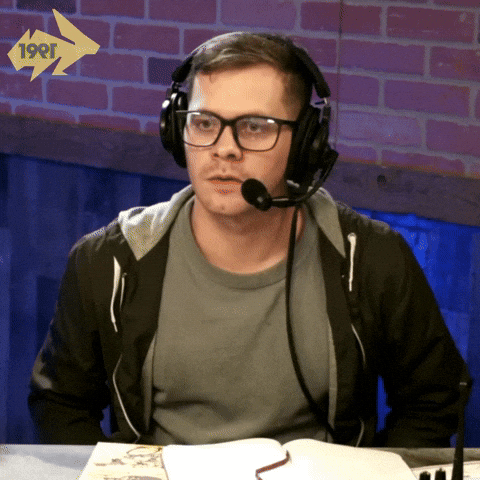 Another tricky part of utilizing long-tail keywords is finding the perfect keywords in the first place. 
You want to rank for an incredibly specific query while still creating relevant content. It's easy to find the Google trends for main keywords and primary topics, but low-competition searches may be harder to pin down. 
You may find yourself going through a lot of keywords to find the perfect low-competition options for you. Luckily, here at LinkGraph, we have excellent tools to help you find long-tail keywords that will be perfect for your particular niche.
Finding Long-Tail Keywords with LinkGraph's Keyword Researcher
Here at LinkGraph, we have a number of software services we can provide you. One of these is our custom keyword research tool. Get understandable, beneficial metrics for your SEO so you can get the best organic search traffic. 
There are a few reasons why this tool is a great way to do competitive analysis to find those long-tail keywords that will benefit your business.
Search Volume: See how much traffic certain phrases get on Google. Remember, with low-competition keywords, you may actually want a smaller search volume number than with generic terms.
Keyword Difficulty: See how hard it may be to rank on the first page of the Google SERP with Keyword Difficulty. On a scale of 1-100, the lower the number, the more likely you are to rank. 
Cost-per-click (CPC): Get cost-per-click metrics for each specific term to getter a better understanding of their conversion potential.
Search Volume by Country: Narrow down your search by country so you are appealing to new customers in your target market. 
You can also explore our keyword suggestion feature for a quick way to get inspiration for your keyword research. This feature will take the exact keyword you had in mind and help you come up with keyword target alternatives.
It shows you subtopics, related ideas, autocomplete suggestions, and more. It's a good idea to do this research so you can find a low-competition phrase to bring in quality searchers to your service pages, product pages, or blog posts. Check out these solutions for keyword suggestions in a seven-day free trial of our SearchAtlas software suite.
Other Ways to Brainstorm Low-Competition Keywords
Beyond our terrific resources, there are ways to do some keyword brainstorming on your own. Start by searching competitor keywords and find what is actually ranking. Google can offer some free tools for you to see likely rank and PPC information for certain keyword opportunities. 
You can also take a page from your competitor's book, literally. Search through the top SERP-ranked pages and dissect that content marketing strategy. Who knows? You may find a new keyword or get inspiration from these high-competition sources. 
Doing a quick Google search with our LinkGraph Chrome extension can also help you identify what related searches people are using to find products and services like yours.
Overall, these are just a few jumping-off points and ideas to help you improve your keyword inquiries and understand searcher intent in new ways. Once you've taken the first step, you can benefit from professional on-page SEO assistance to find the best keyword terms for better results.
When should I target long-tail keyword queries?
There are a few different reasons you should target long-tail queries and some great opportunities to do so.
Brand New Website
If you are just starting out as a new domain or fresh website, utilizing long-tail keywords can be the best place to start ranking and making a name for yourself on the internet.
Without as much competition up front, you'll be able to gain some traction and build toward more short-tail queries. When creating your new primary landing pages, aim for creating keyword clusters that include both short-tail and long-tail queries.
Blog Content Strategy
Starting a blog is another perfect opportunity to explore these ideal keywords. Creating blog content on a regular basis gives you opportunities to create content that specifically targets these long-tail and low competition queries. Optimize blog posts based on search phrases to help your web page grow a following in the best way. Get specific about certain concepts and key phrases so your ranked page can work its way up the SERPs.
Overall, long-tail, low-competition queries are the perfect solution for newer websites or pages trying to convert new customers into profitable sales. If you're launching a new product or searching for more business, explore the benefits of long-tail keywords and low-competition searches. Here is a video explaining how to move from a keyword to a blog topic for your content strategy.


Start your long-tail keyword strategy today.
Now that you understand the importance and benefit of long-tail, low-competition keywords, it's time to implement your strategy! A pro tip as you're starting out is to officially identify your mission. 
Your SEO strategy is specific to your company and the goals you've set in your business plan. When you know your mission, you can do better keyword research. You also can be confident in exactly what you want to promote. This will inform all your next steps as you do research on Google metrics and start utilizing keyword idea searches.
Remember, the more specific you can get with your low competition keywords, the higher the chance you'll rank in those niche areas. Overall, your long-tail keyword strategy is just the first step toward helping you utilize keywords in a deliberate way. Work smarter, not harder with these tactics and techniques that can take your company to the next level of your SEO journey.