LinkGraph's Guide to the Best SEO Strategies for B2B companies
Digital marketing can be broken up into two primary segments; business to consumer (B2C ) marketing and business to business (B2B) marketing. Each category has its own […]
Digital marketing can be broken up into two primary segments; business to consumer (B2C ) marketing and business to business (B2B) marketing. Each category has its own set of digital marketing best practices, and it is important to tailor your efforts based on the needs of your target audience.
This is especially important for business owners in the B2B world. For those interested in understanding how to design and execute an effective B2B SEO strategy, this guide will cover everything you need to know.
Why Do B2B Companies Need SEO?
Search engine optimization, or SEO, is one of the basics of any digital marketing strategy. SEO works to improve your visibility within the search engine result pages (SERPs), with the ultimate goal of reaching the first position on Google and boosting your online presence.
There are four basic pillars of SEO:
Like all digital marketing, business-to-business marketing is also about putting your brand in front of those who are actively looking to engage in the services and/or products that you sell. But instead of selling directly to an individual consumer, B2B brands sell to those looking for industry products and solutions that can help their business.
With this in mind, B2B search engine optimization has its own unique challenges. Here is an ultimate guide to why your B2B brand should invest in SEO.
A Complex Sales Funnel Can Be Challenging
The marketing funnel for B2B is much more specific and complex than for brands investing in B2C SEO.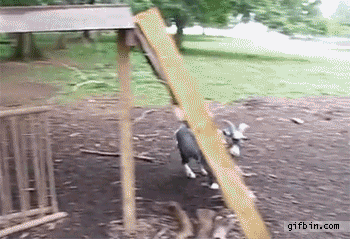 Typically, when a consumer is in the market for an item, they'll spend a few hours, maybe a couple of days researching the options available to them and then try to find the best price.
But when a business is looking to buy from another business, there tends to be weeks, if not months, of research and deliberation that goes into deciding upon a specific product and/or service.
Even though businesses will get very in-depth with their research, the awareness stage of the funnel is arguably the most important for B2B marketing. Because of this, there is a very specific need for a business to show up within the first few SERP results, as chances are, they won't even be looked at or considered if they are on page 2 of the search results.
As a result, a B2B marketer must know their target audience inside and out. While this may sound intimidating, it doesn't have to be! The are plenty of search engine optimization techniques that can place your business and brand in front of prospective customers at every stage of the funnel.
There Are Easily Attainable Keywords in Your Industry
Because the B2B sales funnel is complex and unique to each industry, B2B SEO often involves very specific keywords with high search intent.
This can often result in very high CPC costs in paid media campaigns. For example, take note of the prices per click that advertisers are paying to target users looking for an HR software solution for their business.
This may seem intimidating but think of it this way; not every business in your industry has the SEO skills and abilities to rank for multiple extremely specific keywords. The above keywords have high conversion potential, but when you look at their keyword difficulty scores, they are some easy wins available to target.
Chances are, there are a lot of easily attainable keywords still out there in your B2B industry. Using a keyword cluster strategy is ideal for improving your overall keyword rankings.
A robust content strategy will help guide your efforts in both keyword research for the right keywords and for creating relevant content. There's more to simply publishing content onto your website, as all content should be inspired by keyword insights between you and the multiple competitors in your industry.
A Low Conversion Rate Requires Increased Visibility and Authority
Sure, SEO can be great for getting new potential customers to your website. But what is it that makes them click to call you and complete a sale? That's the hard part, and it's where SEO can help exponentially.
It's important to think of your website as a resource for your consumers. Yes, they will come to your website to get your contact information, but it is up to you to provide content that truly engages and educates.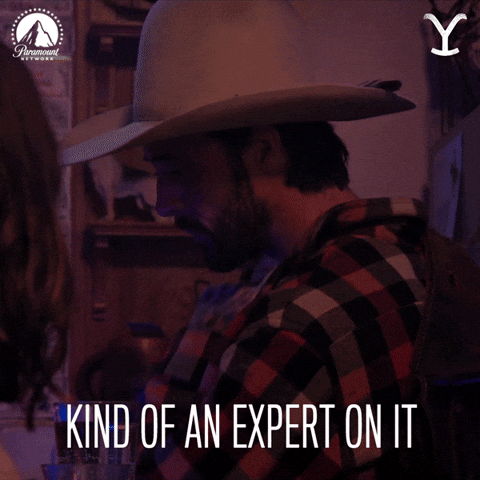 You will want to stand out as a thought leader in your industry, and the best way to do this is via content creation.
When you create niche website content that answers all your consumer's questions before they can even ask them, then you start to stand out amongst the crowd and you will see those conversions come in.
Best Practices for Building Out Your B2B SEO Strategy
One of the most important things to understand about SEO is that although algorithm updates happen regularly, the best practices remain the same. It is up to digital marketers to ensure that their business follows these practices when optimizing their websites.
Here are some tried and true SEO best practices your B2B brand should implement:.
Develop Audience Personas
Before you can even think about the type of content you are going to produce, it is pivotal for you to build out customer personas.
Why? Because the more you know about your customers and decision-makers in your industry, then the easier it will be for you to create high-quality content and target them.
A buyer persona doesn't have to be incredibly complex. It just has to be an abstract depiction of your ideal customer. It should be based upon data you collect from the B2B market and consumer research such as:
What is the buyer's motivations?
What problems is their business trying to solve?
Do they have a specific budget?
Are there specific communication channels they use?
And more!
When creating a buyer persona, you won't need to determine who exactly is buying from you. Rather, you will be creating a set of insights that can be helpful for your marketing and sales team when making informed decisions about your brand as a whole.
Understand Your Keyword Opportunities
There are likely plenty of different keyword queries that bring visitors to your website. But you won't be able to accurately target the most qualified consumers unless you do comprehensive keyword research.
While yes, you can rank for multiple keywords, not every keyword is created equally. Some keywords display higher search intent, or users who are more ready to make a purchase decision. Keyword research is the process of identifying those keywords that present real opportunities for your B2B business.
And not just to rank, but to earn qualified leads and generate more revenue.
Google Search Console and Google Analytics are free tools that come with having a website. They are an effective way of looking into your site's performance and gaining valuable keyword insights.
There are plenty of helpful paid tools available for B2B keyword research, including the LinkGraph Keyword Research Tool, which will help you conduct keyword research.
You can keyword tool for free to start finding the money keywords that can have the biggest impact in your marketing efforts. The tool will also suggest those long-tail keywords that are less competitive and can provide short-term winds for your B2B brand.
Map Out Your Keyword Strategy to Reach Every Buyer Persona
Each buyer persona is different, so it only makes sense that you target each persona with their own keyword strategy. As a general rule, you should have at least one buyer persona in each stage of the marketing funnel. Then, work your keywords in accordingly.
So for example, one of your buyer personas may be those in the mid-funnel who understand your industry and know what they are looking for in terms of products and/or services. But they may be stuck choosing between you and another competitor.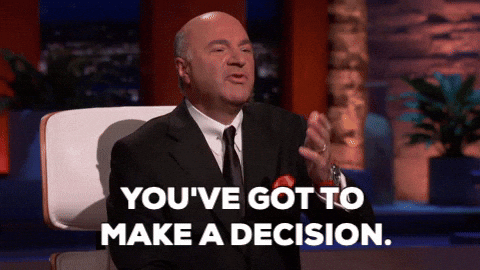 This is where your keywords can come into play, especially when creating a B2B content marketing strategy. You want to create content that inspires and convinces potential clients to convert. This is when you can sing the praises of your brand and what sets you apart from the competition. Ideal keywords for these mid-funnel consumers would be brand-specific.
From there, you'll want to use your keywords to map out your content calendar strategy. Each one of your buyer personas may prefer a different type of content format than the other. Take some time to dig really deep into their online habits to find out which method is the best.
For example, some of your buyers may only want to consume information about your brand via social media, so you can check to see the type of consumers who are giving you social shares. Or, others may really like reading through long form content like infographics, short blog content, white papers, ebooks, and email campaigns.
For example, check out this content marketing video we created to target users who want to learn more about link building. By watching this video, those users learn what link building is and associate our brand as an expert in link building services.
Optimize Services and Product Pages
One of the most important parts of content marketing and B2B SEO success is for you to make the pages where you offer products and/or services be the best pages of your website.
In the B2B world, consumers tend to know more about your industry than the individual consumer. So you'll want to create your own content around your specific offerings. The best approach to do this is by developing a page for each product and/or service. Then, optimize them with the most important keywords you found from your keyword research.
You can use our SEO Content Assistant tool to help improve the ranking potential and quality of your primary product of services pages. Think of it as one of the easiest methods to double dip your SEO. You will give your new customers the informative content they are looking for and boost their user experience. Also, web crawlers will be indexing your page to show up in the SERPs and your organic search traffic will grow.
Other SEO Strategies for B2B Businesses
The below strategies are more resource and cost intensive, but they can produce major SEO success for your B2B website. Here are some additional SEO strategies to utilize when boosting your B2B SEO in the right direction.
Create a Comprehensive Link Building Strategy
Links are seen as a type of currency in the search engine world. Google sees links from other websites in your industry as a "vote of confidence" in your website. They show Google that you are of high relevance in your specific niche and industry.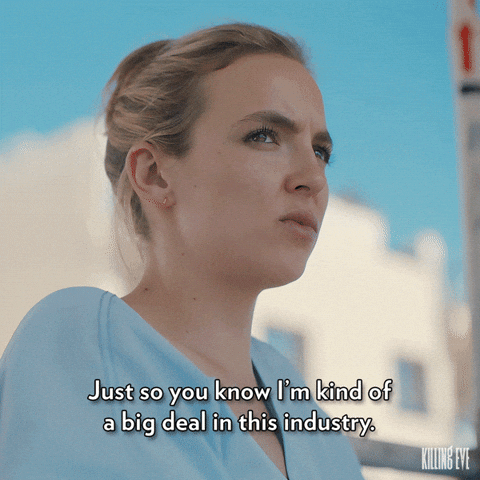 However, not all links are created equal, and quantity does not equal quality. Your goal should be to secure high-quality backlinks from other prominent businesses in your field that have quality websites.
There are a lot of misconceptions that the more links a website has, the better, but this is not true. In fact, if you set your sights on getting as many links as possible in a small amount of time, this can signal to Google that your website is spammy and should not be considered relevant in the search engine results.
Instead of this, a manual link outreach approach is best. You can personally reach out to other businesses with websites with high domain authority and ask for links. Additionally, you can consider a guest posting campaign.
Guest posting is when you contribute thought leadership in the name of your brand. That piece is then posted on other's websites and links back to your website.
Invest in User Experience
You should not forget that at the end of the day, you are going through all the hard work of business B2B SEO to make a sale.
So, you will want to put your best face forward whenever you can. Really work on creating the best user experience for your potential customers. Some user experience components to implement include:
Creating an easy-to-follow URL structure. Your URL structure should be concise and accurately relay the information presented on each page.
Place your content information on both the top and bottom of page. This is a great way to promote yourself, as you'll want to make your contact information easily accessible.
Develop a strong internal linking structure. Internal links are links that connect from page to page on your website. It's good practice to periodically check that these links work.
Consistently create and publish new content, with your own product as the highlight. Your readers want to be educated and informed, but if they see outdated information, they will immediately leave.
Make your website responsive for mobile devices. Mobile users make up a huge percentage of search engine users. So a website that is completely optimized for mobile searches will go a long way in boosting lead generation.
Closing Thoughts on SEO for B2B Companies
As you can see, a comprehensive SEO strategy for B2B brands doesn't have to be exceptionally complex. If you focus on the above strategies, your brand is more likely to show up within the search results. This will lead to more organic traffic and more leads for your B2B brand.
LinkGraph is a B2B SEO agency that can bring your business to new heights. Let us show you how we can create a managed SEO campaign based on your specific marketing goals. Let us be the first step you take in achieving fantastic results with B2B search engine optimization.