The Beginner's Guide to Writing Web Content for SEO
Search engine optimization (SEO) is central to any effective digital marketing strategy. If your business wants to reach customers online, you need to be visible on Google. […]
Search engine optimization (SEO) is central to any effective digital marketing strategy. If your business wants to reach customers online, you need to be visible on Google. Writing web content for SEO is key to getting more organic traffic from search engines.
Optimizing your web content means making the most of target keywords while providing useful information for your client base. Over time, the effort can yield measurable results. This guide will help you jump start your digital marketing strategy by teaching you how to write web content for SEO purposes.
Why you Should use SEO Best Practices on all of your Landing Pages
A robust SEO strategy involves multiple types of content. You're likely writing blog posts, how-to guides, and a number of other client resources. The key to making all of this content more visible online is to use on-page SEO techniques on every page you publish. 
We'll dive more into the basics of SEO content writing later. For now, consider some of these benefits of using SEO best practices in all of your content:
Drive Website Traffic
SEO boils down to one goal: To drive organic traffic to your website. When you use SEO best practices for your web content, you ensure that all your content is working toward ranking in search engines.
Remember that a multi-year-old piece of blog content can still show up in Google's search results when optimized for the right keywords. So, sticking to best practices over time pays off.
Diversify Your Keywords
Writing various types of content opens opportunities to diversify your keywords. By targeting a wide range of relevant keywords, while staying within the bounds of your overall strategy, your brand can reach a wider audience. This can be especially useful if your business has multiple areas of expertise.
See the above example from a small business management platform. These three different blog posts provide opportunities for this website to rank for keyword searches that have relevance to their products and services, such as "social media goals," "scaling small businesses," or "hosting virtual events."
More Internal Links
When you publish more content on your website, you provide more opportunities to add internal links to other relevant pages. These internal links can keep users browsing on your website for a long time, because they don't need to go to another website to find relevant content.
Internal links are also essential to showing Google the hierarchy of your website. You can use internal links to move around your site equity to help elevate the most important pages.
The Fundamentals of SEO Content Writing
Now that we know the importance of optimizing all your online content, it's time to dive into the nitty gritty of SEO content writing. Quality pieces of content all have some central elements in common. Here are some SEO non-negotiables for your web content.
Keywords
Keywords make SEO successful, so every piece of content needs to be optimized for specific keyword targets. True SEO writers are always creating content with ranking in mind, as they want the content they create to rank in Google and generate real clicks.
Perform in-depth keyword research to see what your ideal customers are searching for. Scoping out your competition can also be helpful, since you'll ultimately want to rank above them in the search rankings. Keywords can feel like a mystery at first, but understanding these groups can help demystify them.
Header Tags
Breaking up your content with clear headings helps the reader navigate the piece, and it helps Google understand what your content includes. You'll make the most of your content's SEO by including your main keyword in the H1. Then organize your content using H2 tags and beyond, including keywords and synonyms in the headings when it sounds natural. 
Using header tags can also allow you to create a table of contents at the top of your content, which can help your readers navigate the piece more effectively. Google likes features like jump links that help users find the answers they seek easily and quickly.
Topical Depth
Your content should have value and explore the content in-depth. Content that has depth and value will receive more rankings and more clicks, because it focuses on what Google values in the long-term.
How can you ensure you have topical depth in your web content? Long-form blog posts (think 1,500 words or more) are a great way for your business to show subject authority and make Google happy. Although there is no magic number with content length and SEO, data does show that longer content ranks better.
Topical depth also involves choosing topics that have value. For ideas on how to develop your content with more depth and specificity, use our landing page optimizer tool.
Is your content solving a problem for your ideal customer? Is the topic relevant to your industry? Are your blog posts timely? Creating an in-depth content calendar can help you maintain topical depth across all your blog posts and general web copy.
Readability
When writing SEO content, technicalities like keywords and links are only part of the story. Your content needs to be readable to truly succeed. Readers who can navigate and absorb your content will stay on the page, click through to other content, and engage on social media. 
Creating readable content means breaking up long paragraphs, including subheadings and bulleted lists, and using accessible language. The writing should match your brand and break down even the most complex topics in a digestible way. 
Need a test to check your content's readability? Read the content out loud before posting. Web content is often more conversational and will sound natural when read out loud. If you have the Yoast SEO plugin in WordPress, it will analyze your content and provide you with a readability rating.
These fundamentals might feel like too much to handle when you're running a business or don't have content writers in-house. You can outsource your SEO content writing to a digital marketing agency. At LinkGraph, we have a 50+ editorial team of professional writers who can create well-optimized and readable content that's relevant to your industry.
You can just sit back and enjoy the rewards. 
What to Avoid: Keyword Stuffing, Long Paragraphs, Irrelevance
Following content writing best practices will get you closer to SEO mastery. But it can also be helpful to focus on what you shouldn't do when writing content. There are some common mistakes that businesses make that are actually detrimental to their digital marketing strategy. 
So, be sure to avoid these missteps when creating content.
Keyword Stuffing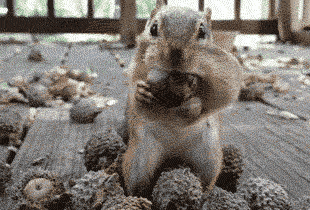 Businesses and content creators without SEO knowledge might think that packing a blog post with keywords can amp up their search rankings. However, this is far from true. Keyword stuffing actually goes against Google's best practices and can actually harm your SEO. To avoid keyword stuffing in your content, steer clear of:
Repeating a keyword in excess across a page
Using a keyword multiple times in one paragraph
Inserting keywords out of context
Using keywords that don't match the topic
The bottom line is that keyword stuffing makes your pages look spammy to both Google and your readers. Stick to keyword best practices to create quality content that will inform your audience and rank well. 
Long Paragraphs
Writing for the web is different from most other types of writing. While long paragraphs might be the norm in books and research studies, you'll have to adjust your approach when writing web content for SEO. And mobile use is largely driving this change.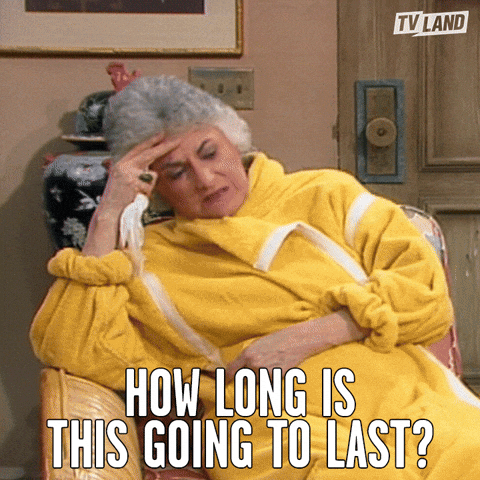 Research shows that 72.6% of the global population will exclusively use their smartphone for internet use by 2025. So, content needs to stay ahead of the curve. Short paragraphs with clear headings are better suited for skimming content and make blog posts more digestible overall. 
By clinging to long paragraphs in your content, you could be failing to hook readers (and this high bounce rate could harm your SEO success!). Shortening your paragraphs to create snappy and concise content will drive your digital marketing strategy forward.
Irrelevance
Relevant content is key for your SEO strategy. While SEO is often competitive, quality truly is more important than quantity. So, if you're creating plenty of content but aren't seeing results, your posts may be irrelevant.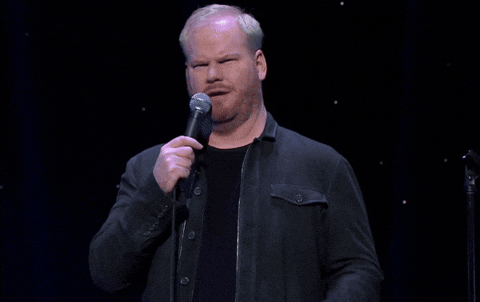 What exactly is irrelevance when it comes to content?
In the digital marketing world, creating relevant content means targeting the right keywords, staying on top of keyword research, and writing content that matches your audience's interest. So, you might be writing irrelevant content if you're:
Creating content for content's sake
Failing to do keyword research
Targeting the same keywords again and again
Falling behind on industry trends
Businesses with irrelevant content might notice less organic traffic on their blog posts. Pique your audience's interest by targeting relevant keywords and sticking to a content calendar. 
As you do content development for your business, remember that SEO best practices can change. Staying in the loop and working with a digital marketing agency will ensure that your strategy is in line with Google's core algorithm updates and industry trends.
How Does Google Define High-Quality Content?
Now that you know the basic principles of what to include (and not include) in your SEO content, what does Google say? 
There are some clear quality guidelines that Google mentions in their webmaster guidelines. While there are many factors that Google uses when defining high-quality content, here are some of the most important to keep in mind.
User Focus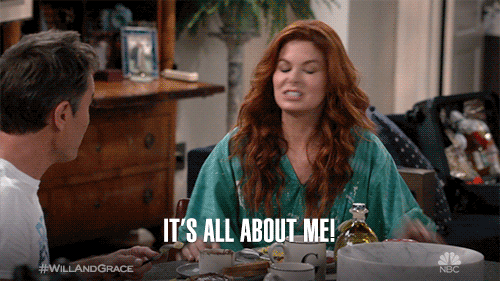 Google emphasizes that web content should focus on users rather than search engines. While the technical side of SEO matters (think load time, for example), content is ultimately focused on your target audience.
So, create content for human beings rather than Google's crawlers. 
When you write content that's relevant, easy to read, and includes a few targeted keywords, Google will reward you. Content that's packed with keywords and not optimized for human eyes won't rank in Google. You'll only see a dip in organic traffic as a result.
Trustworthiness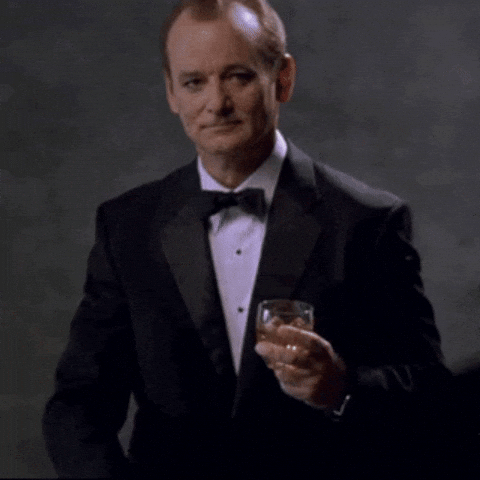 You're an expert in your industry, and your content is the right place to show it. Google wants to see sites that have authority on a certain topic. They clearly state "don't deceive your users" in their webmaster guidelines, and this is something to pay attention to when creating content. 
Your business should create content that's accurate, relevant, and informative to your audience to show that your website is trustworthy. This will build authority with Google and your ideal customers.
Originality
On the technical side, Google flags duplicate content around the web. But originality goes beyond creating content that's truly your own. Google advises organizations to make their website unique from others in their respective industries. This means creating content that's original, rather than revamping content that your competitor has already published. 
So, what can you do to boost your content's originality? Taking the time to brainstorm quality topics and planning content ahead will be helpful. Seasonal content and blog posts highlighting your company's accomplishments can also be effective. The key is to identify your brand and continuously write content that supports it.
Backlinking
Google gives more authority to websites with robust backlink profiles. They emphasize that making sure other websites link to yours can help improve your content. However, they also emphasize using "natural links" over unnatural links. 
So, when adding a link to a piece of content that's being published elsewhere, make sure that the link makes sense. The page you're linking to should be relevant to the content and provide value to the readers. Double check that the anchor text makes sense as well. Taking these steps will help you get as much SEO power out of the content as possible.
Accessibility
Is your content easy to find? Does the navigation make sense? Google emphasizes accessible content and recommends that all links trace back to one static link. So, when creating a blog on your business' website, make sure that you can find it through your navigation menu. Failing to do so could cause confusion for your readers while unintentionally harming search rankings. 
Overall, taking a human-centered approach to your content will ultimately support your SEO strategy. While you might find so-called SEO shortcuts around the web, these are almost always misleading. By creating trustworthy content that provides value to your audience, you can start to sharpen your content writing chops.
Final Thoughts on becoming a Killer SEO Content Writer
The secret ingredient to writing SEO content for the web?
Just get started. 
Add a blog to your website, create a content calendar, and do some keyword research. Start with internal linking and grow your strategy from there. Consider what your ideal customer wants to learn, and write about topics you feel confident about. And of course, stay on top of the trends to create timely content for your audience. 
The other secret ingredient?
Patience.
As with any aspect of SEO, it can take time to see results from content writing. You might not see a jump after your first few blogs–or even after your first 20. Content marketing is a long-term strategy that can yield major results over time. You just have to stick with it.
When to Seek Expert Help
While every business should know the value of high quality content, not every business has time to create it.
Digital marketing agencies have teams of talented writers who are knowledgeable of SEO best practices. These professionals can build your content, so you can focus on your business. And of course, you'll have a suite of other digital marketing services available. 
For more information on LinkGraph's blog writing services, schedule a meeting with one of our SEO content experts.