A Brief Guide to Mobile Ad Types
Smartphones are everywhere, and they are the primary way many people access the internet. As a society, we can now do nearly anything on our phones, from […]
Smartphones are everywhere, and they are the primary way many people access the internet. As a society, we can now do nearly anything on our phones, from watching videos and talking to friends to ordering groceries and online shopping. With 40% of all online transactions being completed using a smartphone, mobile devices are becoming an ever-more important part of the digital marketing landscape.
Mobile phones are changing the way consumers view brands and make purchasing decisions. Businesses are spending more money than ever before creating mobile-responsive websites and advertisements, with the goal of reaching their customers first before their competitors. In fact, within the past year, mobile search ad spending was estimated at 28.12 billion, which represents a 24% increase from 2018. Businesses are getting more mobile-savvy, meaning more reasons to understand the nuances of mobile advertising so your advertisements can perform better and drive more clicks and revenue for your brand.
Due to the overwhelming popularity of mobile ads, it is important that any business owner stays ahead of the game when it comes to different mobile ad types and their best practices. Here's a brief guide on everything you need to know about the best mobile ad types and how to utilize them properly for your business needs.
What is Mobile Advertising?
Simply put, mobile advertising is the practice of creating an advertisement that consumers see only on their smartphones. This is not to be confused with mobile marketing, which is an umbrella term for any digital marketing that targets mobile users and can include SMS marketing. Mobile advertising, on the other hand, utilizes various data points to specifically target people who use their phones to access the internet, search engines, or social media platforms.
Top Mobile Ad Types
Not all mobile ad types are created equally. Here's a quick list of the top mobile ad types you can use in your ad campaign.
Banner Ads
By far the most common form of mobile advertising, banner ads use a non-obtrusive banner at the top of the page to promote their brand and products. These ads are embedded in the web ad server or the mobile app. Banner ads are designed to quickly grab the attention of consumers with high-quality images, bright colors, and/or quick blurbs of text with a call to action.
Since there is limited space for content, mobile banner ads tend to rely on brand awareness and recognition for the most value considering that the small ad format doesn't allow for detailed information. The end goal is to pique the customer's interest and cause them to click over to the brand's webpage and convert.
Native Advertising
Native ads are quite unique in that they don't look like your typical mobile ad in an ad network. These ads look  "native" to the content on the page, meaning they look like organic pieces of content written for that specific page. To do this, the ad format is the same as the content around it; so if that page is a quiz, a blog, or an infographic, the native ad content is virtually indistinguishable. Plus, since they are embedded in the mobile web environment, they cannot be blocked and taken out of the content.
Major players in the ad community choose native display ads as they fit seamlessly into the customer's user experience without any forced interruptions.
Interstitial Ads
Interstitial ads are interactive ad types that display across the entire page while the page is loading. They catch the user's eye, and often give no other choice to the user than to interact with the mobile ad format. Users have to close out of the mobile ad before they can proceed with their content.
For example, say you are playing a game on your mobile phone. When you are in between levels, a short video ad pops up advertising another product, game, or service. These are interstitials, and since they take up the entire mobile and desktop screen, they offer unique advertising options that result in increased engagement, clicks, and conversion.
Mobile Video Ads
Video ads are exactly what they sound like but they can be exceptionally complex in their execution. They simply show videos about the brand in question when a consumer clicks or interacts with the page. A good example of this is on social media platforms like Instagram and Facebook or in between video views with Youtube ads.
While video ads are one of the most expensive digital advertising options, it is a great way to gain a high conversion rate and impressions. Many businesses choose this form of ad placement as most consumers are visual learners; if they post a video explaining the uses of their product, then there's a higher chance their conversion rate will increase.
Rich Media Ads
Rich media ads are interactive, highly dynamic ads that are most often limited by a brand's advertising budget. A brand would choose a rich media ad because they want to engage with their target audience in a more creative way while benefiting from a high CTR. These ad types grab the consumer's attention simply because the ad targets them in a convenient and more captivating way.
The Benefits of Mobile Advertising
With the sheer versatility of mobile ad types, there are plenty of benefits that come with investing in mobile advertising. But in order to benefit, you need to understand how your target audience is using their mobile devices. Do they use their phones to browse the internet, engage with their friends on Facebook, or to access certain apps or games? Having a solid understanding of where your target audience is will help you understand what platforms to advertise on and which ad types to use. Once you are actively running mobile ads, there are so many benefits in comparison to traditional digital ad types.
Mobile Ads Reach a Broader Audience Network
At the end of 2019, mobile advertising accounted for 72% of the entire digital ad spending in the United States. This means that mobile audiences are larger than desktop and tablet audiences, resulting in opportunities for more impressions and a wider group of people to reach. If you have the ability to target these consumers with different forms of mobile interactive ads, why wouldn't you?
Geotargeting is a Big Plus
If you really want to hone in on a potential client via geotargeting, the mobile ad network is the way to do it. Any business can easily geotarget a consumer by using the location data that comes from having a smartphone. If you're a local business, geotargeting can make it so your mobile ad impressions only go to those people who are in a certain radius of your brick-and-mortar store. This is an advantage that can lead to more foot traffic and a higher ROI on your digital marketing spend.
Versatility is a Big Incentive
As mentioned before, each mobile ad type can be customized depending on your target audience and your specific business goals and needs.  Since mobile ads integrate seamlessly with multiple different ad platforms like social media channels, web platforms, and mobile apps, the creativity it brings you is endless. Knowing where your audience is and using hyper-targeted creative and copy can help improve conversions and lower your overall customer acquisition costs.
Accessibility is the Name of the Game
Nearly half of the world's population now has a smartphone. Social media and mobile phones have become the communication norm, and not only are consumers tied to their mobile phones, but they also spend quite some time investing in the latest technology and updating their apps. The accessibility of mobile ads is that you can instantly deliver targeted ad campaigns right to your consumers, without hassle.
Better Understand User Experience and Customer Habits
Mobile phones offer advertisers a plethora of data and customer information, which in turn gives them insight into user experience and customer habits that they wouldn't be privy to with traditional forms of advertising. And who doesn't like a ton of information? With all these insights, you'll be able to translate your data into a beneficial marketing campaign that results in higher clicks and a faster monetization of your ad campaign.
Cost-efficiency Leads to a Better ROI
While yes, certain ad types are more expensive than others, as a whole, mobile advertising costs just a fraction of other traditional media options such as TV or radio ads. So with all these cost-savings, businesses are able to double-down on their mobile ad campaigns and target consumers more efficiently.
The Top Mobile Advertising Platforms
Now that you know about the benefits and different types of mobile ads, what platforms do you use? Here are some of the most common mobile advertising platforms available.
Google Display Network
Google is the powerhouse of digital marketing, and that dominance also extends over mobile ad types. Many smartphones offer Google as the default search engine, and almost 60% of all searches come from mobile devices. Utilizing Google Display Ads is a great way to publish banner ads on publishers across the internet and within specific smartphone apps.
Facebook
Facebook and Instagram have launched one of the most popular forms of mobile advertising, the Audience Network. This ad platform makes it easy for marketers to choose from a variety of different ad types all in one place. Additionally, Instagram offers an incredible benefit – as it is the first mobile platform that was built just for the smartphone audience.
AdMob
AdMob is a platform, owned by Google, that focuses specifically on mobile app advertising. It is an all-in-one place where businesses can monetize their mobile apps by using one of the largest global advertiser demand networks. For those companies that have a mobile app, this platform can help you find those target users who are already using apps that are similar to yours.
AdColony
Where AdMob was meant specifically for stagnant ads on mobile apps, AdColony is a mobile video ad network where advertisers can put up short videos about their brand. What's cool about AdColony is that you are able to micro-target users based on the specific mobile device they are using, their operating system, the connection type, and the customer's demographics and geography. So for example, AdColony gives a company the ability to target female iPhone 12 users with an iOS operating system, using 5G data in Boston, Massachusetts.
TubeMogul
TubeMogul is a mobile ad platform that helps to differentiate between fraudulent traffic from bots and traffic from real people. Founded by Adobe back in 2016, this platform created the non-human traffic credit program back in 2016 to help weed out "fake" traffic so your ad campaigns can perform to the best of their ability. They use a sensor to detect fake traffics from bots and web crawlers – so you can be confident that the money you are spending on mobile ads is being seen by actual consumers looking to convert.
It is important to know that just because there are plenty of mobile ad platforms available out there, doesn't mean you have to use them. Choosing which platform works best for your business goals is what is most important.
Optimizing Your Mobile Ads for Conversion
Now that you have the right mobile ad type and the right advertising platform chosen, there are a few things you can do to ensure your ads convert to the best of their ability. Here are some optimizing mobile advertising tips and tricks that will help to convert your target audience.
Write Device-Specific Ad Copy
Consumers see tons of advertisements all day, and so they want to read something that is personalized to them. Simply writing "contact us on your iPhone today," or click to learn more on your tablet" can result in a higher CTR than if you were to simply write "call us today to learn more."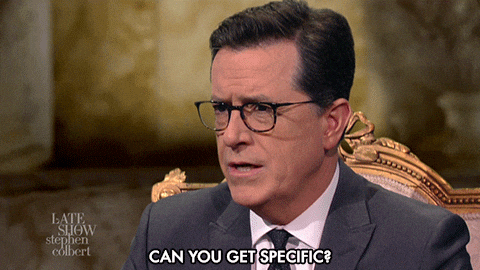 Optimize for Local
Use geo-targeting to your advantage! Local and small businesses should use geographic data as much as possible. Targeting a potential consumer based on their location can seem more personal while piquing the user's interest and connection to the brand.
Get as Granular as Possible
Do not be afraid to get as specific in your targeting. While generic targeting such as "all users in New York City on iPhones" surely isn't a bad thing, it may not provide you as many customers in the bottom level of the funnel, ready to convert. So use modern options like micro-targeting due to demographic, device type, and time to grab those customers right when they are ready and waiting.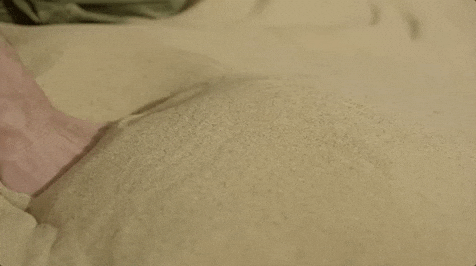 Don't Forget About Social Media
Most companies are advertising on Google and Facebook at the bare minimum. It can be overwhelming to figure out exactly what mobile ad platform to use for your ad campaign, so you can get the biggest bang for your buck by targeting both the largest social media platform and the largest search engine out there. Once you start with these two options, you'll be able to get some data on your customers' habits. The more you know about your target audience, the easier you can double-down on targeting them properly on other platforms. 
Mobile advertising is one of the best ways to target consumers at all levels of the marketing funnel. With our digital world growing every single day, it is becoming more and more clear how business owners need to adapt to the digital landscape to focus on mobile customer experience.