How to Spy On Your Competition with SEO Competitor Analysis Software
One of the best things you can do to improve your SEO performance is look to your competitors for insights. Understanding how your competitors leverage content, keywords, […]
One of the best things you can do to improve your SEO performance is look to your competitors for insights. Understanding how your competitors leverage content, keywords, backlinks, and more to connect with their target audience through search engines can give you inspiration for your own SEO campaigns. SEO competitor analysis software tools can help you see these details about your competitors' SEO performance and help you create more successful SEO campaigns.
What is SEO Competitor Analysis?
SEO competitor analysis is the process of examining the websites of your competitors to determine their strengths and weaknesses in relation to your own website. This information can then be used to reverse-engineer your competitors' SEO to improve your website's search engine rankings and organic traffic.
What SEO Factors Do I Need to Know about My Competition?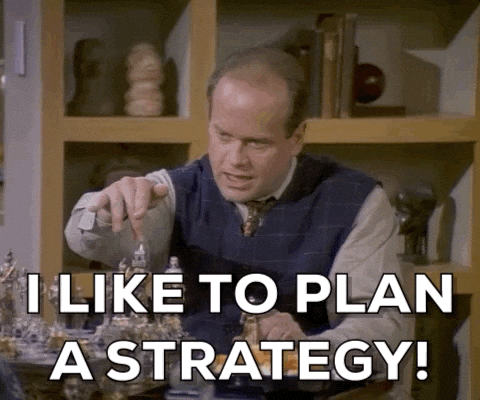 There are a number of factors that you can analyze when conducting an SEO competitor analysis, including:
The keywords that your competitors are targeting and their ranking positions in the SERPs
Keyword Gaps, or keywords that multiple competitors are ranking for that your website is not yet ranking for
Page titles, meta descriptions, and other SEO HTML tags of your competitor's web pages
Their backlinks and linking domains
The length, quality, and depth of their content
Top pages on their website by organic clicks
The internal linking structure of their landing pages
Images and videos on your competitors websites
Any paid search traffic your competitors are paying for
The overall size and reach of your competitors' online presence
Knowing this information in detail gives you a wealth of competitive intelligence. You can use that intelligence to plan out your own SEO strategy including keyword research, link building, technical SEO, and more.
How do you do a Competitive Analysis?
SEO competitive analysis will vary depending on your business and its SEO goals.
However, there are a few key things to keep in mind when performing analyzing your competitors.
Know your Target Audience
Who are you trying to attract to your website? What keywords are they using to find products or services like yours?
Once you identify some keywords that have relevance to your products and services and are realistic goals for your website, you can begin to take a closer look at the competition in the SERPs.
You can use the Keyword Difficulty metric to set realistic goals. If a keyword has a Keyword Difficulty score that is significantly higher than your website's Domain Authority, it is most likely out of reach until you build your own site authority through link building.
Identify Some Competitors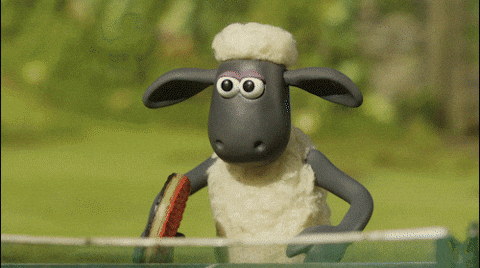 To do a successful analysis, you will want to have 2-3 competitors in mind.
These competitors should not only have similar products or service offerings, their Domain Authority shouldn't be too far out of reach for your website.
For example, if you are an e-commerce retailer with a brand new website, comparing your website to a behemoth like Amazon is unlikely to produce helpful analysis.
If you instead compare a smaller competitor with an SEO strategy that you can realistically mimic, you will set yourself up to gain more competitive knowledge.
Use the Right SEO Tools
You will be unable to do an SEO analysis of your competition without the right software tools.
SEO tools are what allow you to access the detailed metrics of your competitors including their keyword ranking positions, linking domains, Domain Rating and more.
You will want to make sure that the software tools you rely on for your analysis have comprehensive and real-time data. Accurate SEO rank tracking, real-time keyword metrics, and site crawlers are all necessary to successful competitor analysis.
SEO Competitor Analysis Tools to Try Right Now
To get started with your SEO competitor analysis, sign up for your trial of the SearchAtlas software suite. There you will find access to the below competitor research software tools.
1. Competitor Research Tool
To get started with SEO competitor research, try starting with the Competitor Research tool in your SearchAtlas dashboard.
This tool will give you a high-level overview of your competitors SEO strategy so you can see how they are leveraging keywords and content development to drive traffic from search engines.
You can also see if they are running PPC campaigns and the distribution of their website visitors who come from paid or organic clicks over time. This can give you an idea of whether or not you may want to consider PPC campaign services to complement your SEO.
In particular, take note of their top pages and top keywords. You may want to target similar keywords in your on-page SEO, or create similar content on your own website.
Here's a detailed tutorial on how to use the tool to get a bird's eye view of your organic competitors.
2. Content Research Tool
Another SEO competitor analysis software tool you'll want to use is the Content Researcher. The content research tool can help you understand what type of content you need to create to rank and what it takes to rank in top positions.
That means word count, readability, Focus Terms, external and inbound links, and other on-page elements that will be necessary to rank on the first page of the SERPs.
To use the Content Researcher tool, start by entering a keyword into the text field. The tool will generate a report that highlights the competitive landscape of the keyword.
This report will give you a good idea of the average Content Score and Domain Rating of the top-ranking content. To rank for that keyword, you may need to improve the quality signals on your web page with the help of the SEO Content Assistant. Or, you might want to launch a link building campaign in order to improve your domain rating.
3. Keyword Gap Analysis
If your website is already ranking for industry keywords, you can use a keyword gap analysis tool to find keywords that your competitors are ranking for and your website is not.
If your competitors are ranking for keywords that have relevance to your products and services, you may be missing an opportunity to reach a wider audience and more potential customers through organic search.
In the "Keyword Gap," tab, you will be able to see the shared keywords your competitors are ranking for, their current ranking position, as well as the page url that is ranking for the given search query.
In order to close those keyword gaps, you will want to create similar content on your own website.
Here's how to use the keyword gap analysis tool in your SearchAtlas dashboard to identify existing keyword gaps, unique keywords, and new keyword opportunities.
4. Backlink Profile Comparison
Backlinks are Google's #1 ranking factor. If you want to outrank your competition, you need to have a backlink profile that is similar in strength.
The strength of a backlink profile is measured in the following ways:
Total backlinks pointing toward your website
Total unique referring domains linking to your website
The quality of the websites linking to yours
The anchor text of the backlinks
The toxicity or spam level of the backlinks
A backlink analysis tool can show you how your backlink profile measures up against your competitors.
You can use the tool to compare the current state of your backlink profiles as well as see their strength over time.
5. Link Gap Analysis
Lastly, a link gap analysis tool can help you determine what it will take to close the gap between your backlink profile and your competition.
This competitor analysis tool is ideal for any website that wants to find more link building opportunities.
Look to the report to identify referring domains that are linking to your competitors web pages but not to yours. You might want to add those domains as outreach targets in your link building campaigns.
If the website is linking to more than one of your competitors, it most likely has stronger industry relevance, so make sure to add it to your outreach list.
Conclusion
Looking to your competitors is the right place to start your SEO campaigns, regardless of your ultimate goals.
As your website grows, you will want to look to bigger and bigger competitors to keep growing and scaling your online presence.
With the SearchAtlas dashboard, you will have all of the SEO competitor analysis software you need to keep your eye on your competitors to ensure they never get too far ahead in the SERPs.