New Website SEO: How to Start Earning Organic Traffic
There is so much that goes into launching a new website. Purchasing a domain name, finding a great web designer, and writing website copy are all essential […]
There is so much that goes into launching a new website. Purchasing a domain name, finding a great web designer, and writing website copy are all essential steps in a successful website launch. Most site owners invest a lot of money and time into the design and readability of their websites. But without any website traffic, no one will even see the high-quality website they have worked so hard to build. 
That's why SEO is so important for new websites. Executing a careful SEO process with your new url can help you earn keyword rankings, protect from Google penalties, and save you time in the long-run. Starting with a good SEO plan can prevent site owners from having to make changes to foundational elements of their website down the road like the url structure, pillar pages, or overall site architecture.
Those new site owners who implement the best practices of search engine optimization are better situated to quickly show up in search results and start earning new site visitors and customers. For new site owners who want their hard work to be rewarded with organic traffic, these 10 SEO practices are the best approach for building your new website on a solid foundation.
If you don't have the resources in-house, connect with SEO professionals to ensure your new website has what it takes to launch straight into the search results.
New Website SEO Checklists:
Keyword Research | Site Architecture | On-Page SEO | SEO Tracking | Page Experience | XML Sitemap | Local SEO | Link Building | PPC | Content Strategy
#1: Do your Keyword Homework for your New Website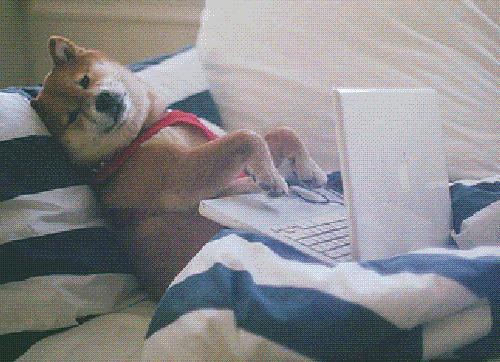 Any new business or website entering a niche market needs to have a concrete understanding of their target audience. In the world of SEO, businesses connect with their target audiences through keywords and search terms. Keyword Research is the process of identifying and selecting the search terms that your target audience is already using to search for products, services, and content like yours. 
Although getting traffic from search is the ultimate goal, increased traffic is not helpful if the visitors who arrive to your new site aren't actually in the market for the products or services your brand offers. If you select keywords that are irrelevant to your industry niche, organic traffic is unlikely to translate into increased conversions. If you select keywords with low search volume, it is unlikely you will drive many clicks simply from a lack of impressions. 
The best keywords, then, will be those that your website stands a strong chance of ranking for and converting from. Keywords with higher CPCs are more likely to drive qualified traffic and leads to your website. Why? Because if there are companies out there willing to pay top-dollar to rank in a PPC campaign for specific keywords, it's likely the individuals using those search terms are converting.
It's also important to consider the keyword difficulty of your target keywords. One of the most common mistakes that new site owners make is targeting keywords that are far too competitive. Like any new business or product, your website has to prove its value and usefulness to internet users over time. Choosing keywords with SERPs that are dominated by well-established websites with huge backlink profiles is not a smart strategy for new websites. Instead, identify longer-tail keyword phrases that are less competitive and provide opportunities for your new website to start ranking right now.
As you grow your backlink profile and domain authority over time, you can reoptimize your landing pages and web content for those more competitive search terms. The majority of searchers never make it past the first page of the search results, so if your website is unlikely to get to page 1 for your main keyword target, it's best to go back to the drawing board and find a more realistic keyword.  
Keyword Research Checklist for New website SEO:
Use a keyword tool to identify the high-value keywords in your industry that will bring qualified traffic to your new website
Choose keywords that have a strong search volume, a lower keyword difficulty, and higher cost-per-click
Optimize your pillar pages — home page, services pages, or category pages — for those primary keywords
Develop a content strategy so you can continue to target other relevant search terms or long-tail keywords to earn more search engine rankings and more traffic in the long-term
#2: Build an SEO-Friendly Site Architecture
Site architecture refers to the way your new website is structured. Not only is site architecture essential for users to navigate your website with ease, it's also important for the search engine bots that crawl and index your landing pages. Because your site's architecture is an essential part of whether or not your landings pages show up in Google search results, it's important to identify the primary keywords you want to rank for and structure your website accordingly. 
The homepage is the natural starting point of your new website, but it's not necessarily the first page users will come across in search results. A strategic site architecture will give new site visitors strong footing regardless of which page they land on first. Users should always know where they are in your website and where they need to click for the content they seek next. 
A common metaphor for site architecture is the pyramid. Your homepage will form the top of the pyramid, and beneath it, you will have the primary category pages of your site. These category pages should be able to encompass all of the content on your website. Beneath those category pages you will have the specific pages that naturally fit within that category (e.g. For ecommerce sites, these likely include product pages). Your url paths should not only reflect your site architecture, but be short and keyword rich to be as SEO-friendly as possible.
The header and footer of your new site should include links to key pages so users can quickly navigate to important, valuable content. Your internal linking structure will provide the pathways for Google's crawlers as well, and it will also distribute PageRank across your website, an important Google Ranking factor. Having breadcrumbs on your site will also help users and Google bots understand your website's architecture. 
All of these SEO site structure tips can be completed by your web developer on the backend of your website. Popular CMS platforms like WordPress make it simple to add breadcrumbs. If you don't think about these structural elements early on, you could be forced to make changes down the road that require an extensive site migration with redirects, url changes, or even website redesign. This can cause money, time, and even a loss of organic search rankings.
Site Architecture Checklist for New Websites:
Structure your website with your homepage at the top, category pages beneath the homepage, and then individuals pages or product pages within those categories 
Keep your urls short and keyword rich
Link the most important pages of your website in your header and footer
Find CMS plugins to set up breadcrumbs so users and search engine robots can easily understand how your website is structured
#3: Cover your On-Page SEO Basics
Once you have identified the keywords your ideal audience is using, you need to optimize your content for those keywords. On-Page content includes all of the visible and invisible content of your website. Google crawls all of it to understand the quality, relevance, and authority of your content in relationship to your competitors.
Optimizing your landing page copy is easy with a tool like the LinkGraph Landing Page Optimizer. Enter your target keyword into the tool, and our software will scan the top ranking SERP results to identify key terms and phrases that Google associates with the search term. Add the suggested Focus Terms into your content to improve the topical depth, overall content score, and elevate your chances of ranking.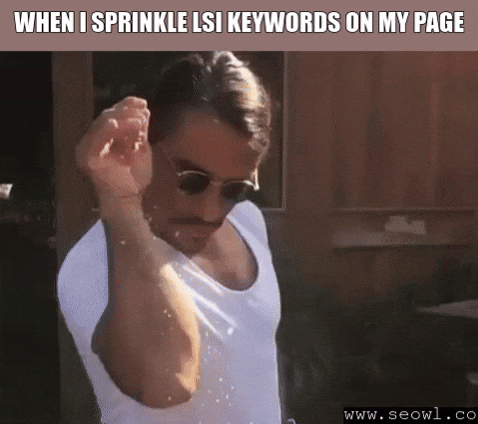 If you're using a popular CMS like WordPress, Magneto, or Shopify, optimizing the backend of your website is fairly simple. Still, make sure that the web developer you are working with has SEO knowledge and can make sure the HTML elements of your website like your page titles, meta descriptions, and heading tags are optimized for your target keywords. Even better, have them use schema.org markup on the backend of your new website so Google crawlers can more easily crawl and index your web pages and improve the quality of your search appearances. 
As you add new landing pages to your website, optimize those pages for other relevant keywords or long-tail phrases that will expand your market and increase your overall keyword rankings. Also, make sure that each piece of content you create has good information architecture that includes internal links back to your primary category pages. By doing so, you will help Google better understand how all of your web pages relate. 
On-Page SEO Checklist for New Websites:
Use LinkGraph's Landing Page Optimizer SEO tool and include the suggested Focus Terms into your website copy. Get your content score over 80 if you want to rank
Demonstrate topical-depth and authority with long-form, original content 
Optimize title tags, meta descriptions, heading tags, and alt text for your target keywords
Use schema.org to improve your overall search results
Learn more about the best practices of on-page content optimization with our comprehensive ebook
#4: Start Tracking the Performance of your New Website SEO
There are many different tools and softwares that you can use to track the performance of your website, but Google Analytics and Google Search Console are the primary tools every site owner should set up to track how their website is performing. With the key data and metrics these free tools provide, you can start understanding how users are interacting with your new site and how Google crawlers are ranking your web pages.
Google Analytics allows you to understand where your website traffic comes from, how long users stay on your website, how many pages they view, and other key metrics. With Google Search Console, you can measure your keyword rankings and search engine performance. Metrics like impressions, clicks, and click-through-rates can help you understand which content on your website is performing best in search engines and which pages are driving the most traffic to your website.
There are other tools and software that can help you monitor your overall SEO strategy. Once you begin to acquire backlinks for your new website, a tool like the LinkGraph backlink analyzer can help you identify spammy or toxic backlinks, perform competitor benchmarking, or identify new link building opportunities. Create an account to access our full suite of SEO tools. 
New Websites SEO Tracking Checklist :
The first step is to set up Google Analytics and Google Search Console Accounts for your domain name
For B2Bs, link your Google Analytics account to your CRM platform to track your leads coming from organic search
Set up your LinkGraph account to access the SEO dashboard and start tracking your SEO performance
#5: Make sure your New Website is High-Performing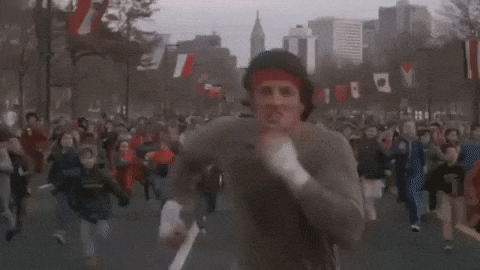 An optimized website with high-quality content and high-performing UI/UX is key to driving organic traffic to your site. Users are going to press the back button on their browsers if your web pages take too long to load, don't perform well on mobile devices, or don't provide a high-quality user experience as they click from landing page to landing page. 
In 2021, the page experience of a website will be considered in Google's ranking algorithms. Google's crawlers will evaluate the page experience and usability of your new website primarily through their Core Web Vitals metrics, which measure speed, load times, interactivity, and visual stability. 
You can monitor your new website's Core Web Vitals in your Google Search Console Account. GSC will provide you a score of "Good", "Needs Improvement", or "Poor" for every page of your website. If you see multiple pages with a "Poor," rating, you may need to make some upgrades to your web hosting, web design, or other technical aspects of your website. 
Page Experience Checklist for New Websites: 
Make sure your website performs well across all devices — mobile, tablets, and desktop — and that all webpages, visuals, graphics, and animations load promptly
Use Google's Free PageSpeed Insights Tool to check your page speed
Monitor your Core Web Vitals in Google Search Console and make any necessary improvements
Invest in a quality UI/UX designer to improve the overall page experience of your site 
Read this blog post for some tips on how to make your website faster
#6: Submit an XML Sitemap so Google Understands your New Website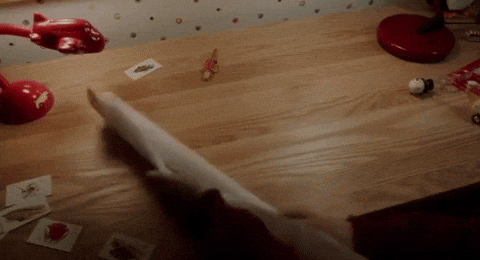 The more new pages you add to your website, the more important an XML sitemap will be. Sitemaps communicate to Google crawlers which web pages of your website are the most important, make it easier for Google to find and crawl all of your pages, and help Google better understand the hierarchy of your website. 
There are tools that can help you make your own sitemap, but consulting with an SEO expert is a good idea to make sure you accurately identify the highest-performing, most important pages of your website.
For larger and enterprise-level websites with hundreds to thousands of landing pages, there may be multiple pages of your website that don't generate conversions that don't need to show up in search results. An SEO expert can implement noindex tags to ensure Google doesn't rank those in their search engine results pages.
Once you have your sitemap complete, upload it in Google Search Console. GSC will notify you of crawl errors so you can make adjustments accordingly.
XML Sitemap Checklist for New Websites:
Identify the most important pages on your website that you want Google to crawl, index, and prioritize in keyword rankings
Create your XML sitemap with the help of a sitemap generation tool or SEO professional
Upload your sitemap into Google Search Console
#7: Create Profiles on Third-Party Review Sites and Get Local Citations
After your on-page optimization is complete, the next step is to work on implementing an off-site SEO strategy for your new website. Off-site SEO is all about creating signals on other websites that show search engines like Google and Bing that your new website is trusted by lots of people on the internet. These off-site signals play a big part in Google's ranking algorithm. 
An easy way for your website to start building these signals is to get listed across business directories in your industry. For local businesses, local citations with up-to-date, accurate information about your business are particularly important for appearing in location-based searches. A local citation service can get your new website and business information listed across hundreds of business and online directories really quickly.
And for websites of all sizes, not just local businesses, creating profiles on the most important Third-Party review sites in your industry is essential for building your off-site signals. Google crawls and aggregates data from these sites and considers the quality of your reviews in its ranking algorithms. Make sure you are monitoring them regularly for any negative content.
It's also a good idea to incentivize customers you're confident had a positive experience to leave reviews. Point them toward the review sites that will have the most impact and are likely to show up in the top-ranking spots for searches with your brand name.
Local SEO Checklist for New Websites:
Create business profiles on the important review sites in your industry
Sign up for a local citation service to get your site listed across thousands of business directories
Incentivize customers to leave positive reviews to build offsite signals on the most important review sites
#8: Launch a Link Building Campaign
One of the most important search engine ranking factors is your overall site authority. When your new website launches, your Domain Authority score will be zero, because you have not yet earned a reputation among internet users, search engines, and other webmasters. If you want to improve your Domain Authority score, you'll need to earn backlinks.
Google measures site authority primarily through backlinks, or links to your website from other web pages. The logic goes that if another website links to yours, they must find your content trustworthy and valuable. Earning links on other websites is one of the most important parts of any off-site SEO strategy, and it's commonly known as link building. 
Creating original content that includes links to your website, and pitching that content to other websites, is one of the best ways to earn backlinks in a way that is Google compliant. Webmasters are always on the hunt for good content, and links that come from reputable websites in your industry will be more valuable and move the needle on your site authority even faster.
There are many link building strategies out there. From guest blog posts to broken link building, getting creative is key in earning new links that are outside of your existing network. Enterprise SEO agencies like LinkGraph that create content at scale can help you earn many links quickly. Building up your backlink profile is one of the most essential steps in improving your keyword rankings and driving organic traffic to your new site.
Learn more about Site Authority with our Free Link Building Ebook
Link Building Checklist for New Websites:
Make sure you have high-quality content on your website that is worthy of links!
Start getting traction with off-site SEO by asking site owners in your own personal network to build links to your new site
Outreach to other reputable site owners in your industry to identify link building opportunities or guest blogger partnerships
Launch a link building campaign with LinkGraph to earn high-quality links that have contextual anchor text and are earned through original content
#9: Launch a PPC Campaign to Get Traffic Right Away and Improve your SEO
The reality is, search engine optimization takes time. Getting your webpages ranking organically for competitive keywords does not happen overnight. It will likely take months for your new site to establish its reputation with search engines. So in the meantime, a carefully executed PPC campaign can help you start generating clicks, traffic, leads, and revenue while you continue to do the work of link building and content creation.
A good way to think about PPC campaigns is like "renting," traffic. Once your budget runs out, those clicks will no longer come. Overall, SEO is still a better strategy than Google Ads campaigns because owning those top spots means more traffic in the long-term. For this reason, you can use your PPC campaigns to prospect traffic quality for SEO. If those keywords you pay to rank for result in conversions, it will be worth your efforts to try to rank organically for those same terms.
PPC can get very expensive though, so before you devote the majority of your new website's marketing budget to PPC, make sure you are working with a reputable digital marketing agency that has a proven track of creating optimized PPC campaigns. 
PPC Checklist for New Website SEO:
Identify the keyword terms that will drive qualified traffic and leads to your new site
Optimize your ads for relevance and conversion so you can improve your Quality Score and pay lower CPCs in the ad auction
Use your PPC campaigns to prospect traffic quality, and then redeploy those keywords in your SEO campaigns
#10: Develop an SEO Content Strategy for your New Website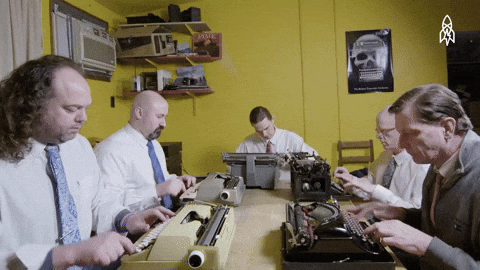 Most site owners launch their new website with a homepage, their primary category pages, and other key product pages. However, if you never add new pages to your website, you will struggle to drive traffic for the long-term. Internet users are always looking for new content, and if your website doesn't offer anything new, users will quickly grow uninterested and will probably not return to your site.
Not only do new landing pages mean additional keyword rankings, multiple studies have shown that websites with over 40 landing pages have higher conversion rates. Having many long-form, high-quality landing pages that are valuable and useful to your site visitors gives those visitors more reasons to navigate your site without having to bounce back to the SERPs or search for content somewhere else. 
Blog posts are an ideal way to constantly create new content that targets long-tail keywords, creates content marketing opportunities, and builds authority, expertise, and trustworthiness. A strong content strategy also benefits your off-site SEO, because great content assets that live permanently on your website gives more reasons for others to link to your new site. Overall, a strong content development strategy is essential to moving your website from launch to long-term traffic. 
Content Strategy Checklist for New Websites:
Create an editorial calendar and start publishing more content on your website on a consistent basis
Use new web content and landing pages to optimize for other related keywords you hope to rank for
Promote your content through other channels like email marketing, social media campaigns on LinkedIn and Facebook, or by pitching through PR and link building campaigns