What is a Content Manager and Should I Hire One?
What is a content manager? Discover the crucial role of content managers in today's digital landscape and how they can help your business!
Most businesses understand that content marketing is essential to increasing online presence and earning website traffic. However, managing a website's content, from strategy, creativity, writing, to publication, can be a big task. That's where a content manager can step in and make a big difference.
If you want to know what is a content manager and whether your business would benefit from having one, you've come to the right place. Here is a guide on the roles and responsibilities of a content manager and how to find the right person or agency to help manage your content marketing strategy.
What is a Content Manager and What Do They Do?
The simplest answer to "What is a digital content manager?" is that they're responsible for overseeing the content creation process, ensuring it aligns with your company's goals, values, and branding. 
They might develop content strategies, conduct keyword and competitor research, and edit and proofread content. Often, they also manage a team of writers and designers and measure the effectiveness of existing content through analytics.
A content manager has the power to craft content that not only captures your audience's attention but also builds a robust online presence, driving both traffic and sales. 
5 Common Tasks of a Content Manager
A content manager is responsible for overseeing the creation, publishing, and management of content across multiple platforms. Some common tasks that they undertake include:
1. Content Strategy and Planning
Within the various jobs of a digital content manager, content strategy and planning is the foundation of any successful campaign. It involves the creation and implementation of a roadmap that aligns with the brand's goals and objectives to effectively reach its target audience. They're tasked with this responsibility and must conduct thorough research to identify gaps in content and analyze market trends to develop a comprehensive strategy.
2. Content Creation and Editing
Content creation and editing are integral parts of any digital marketing strategy. Companies need to produce compelling and relevant content that resonates with their target audience to stand out in a crowded online space. They're responsible for ensuring the content is of high quality and captures the attention of the target audience.
3. Content Optimization and Distribution
Content optimization and distribution are two crucial components of being a digital content manager. Also known as search engine optimization (SEO), content optimization involves the use of relevant keywords, metadata, and formatting techniques to improve the online presence of the content. Optimizing content helps search engines to better understand the topic, relevance, and purpose of the content, making it easier for them to rank it higher in search engine result pages (SERPs).
4. Audience Engagement and Analytics
When it comes to a content manager's role, audience engagement is crucial, too. With so much competition out there, creating content that resonates with your audience and keeps them engaged is the key to success. Content creators and managers need to keep a close eye on audience engagement and analytics to ensure their content is achieving the desired results.
5. Content Governance and Compliance
Content governance and compliance are important aspects of content management that focus on establishing and enforcing editorial guidelines that ensure brand consistency, legal compliance, and adherence to industry standards. This practice is essential because the content produced by a business influences how its target audience perceives its brand.
Digital Content Manager Skills
Successful content experts possess a diverse skill set that combines creativity, SEO, technical expertise, and strategic thinking. Some essential skills that go along with content management include:
Successful Writing and Editing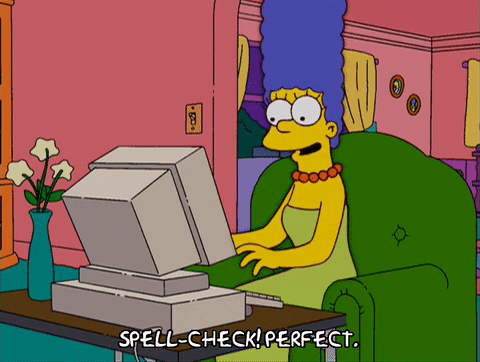 Writing and editing are two of the most important components of being a digital content manager, and they require a specific set of skills that every content manager must possess. When it comes to writing, they must be able to articulate complex ideas and concepts clearly and concisely, using a tone that matches the brand's personality.
SEO Knowledge
Search engine optimization techniques form the backbone of any successful content marketing strategy. In addition to writing, SEO knowledge makes for another crucial component of being a content marketing manager. SEO helps ensure the content you create is not only relevant and high-quality but also search engine-friendly.
Project Management
Project management is the another essential skill set for content managers. It allows professionals to keep projects on track and meet specific goals within the specified timeline. Project management is the process of planning, organizing, and coordinating all the tasks required to produce high-quality content. Successful project management requires excellent organizational skills and the ability to work collaboratively with all stakeholders involved in the project. Content managers may rely on content management software like SearchAtlas to manage their various content projects from start to finish.
Social Media Expertise
Social media has become a staple in online communication. It is another key factor when it comes to the question of "What is a content manager?" As a content creator, it's necessary to have a basic understanding of social media platforms. Also, you need to have expertise in creating content that resonates with each channel's unique audience. Proficiency in social media platforms and the ability to craft compelling content for each channel are essential for content experts to maximize audience reach and engagement.
Collaboration and Communication
Effective collaboration with cross-functional teams and clear communication skills are essential for becoming a content marketing manager. As a content creator, you're responsible for developing, coordinating, and publishing high-quality content that will help your organization achieve its marketing and business goals.
For Writers: How Do I Become a Content Manager?
Now that you know the answer to "What is a content manager?" you might be wondering how to become one. If you're a writer aspiring to become a content manager, here are some steps you can take:
Gain Writing Experience
If you're looking to build a successful career as a digital content manager, it's crucial to gain writing experience by honing your skills through diverse writing opportunities. Blogging is an excellent way to sharpen your skills while creating a platform for yourself to showcase your writing abilities, or working for a content writing agency. It allows you to express your ideas and opinions while also allowing you to experiment with different writing styles and formats.
Expand your Skillset
It's paramount for content writers to stay ahead of the curve by continually expanding their skill set. While having a flair for writing compelling content is undoubtedly crucial, knowing how to optimize it for search engines and measure its impact is just as important. You can leverage our academy to learn more about SEO or digital marketing concepts, or, if you are already providing work for clients, consider leveraging our SEO freelancer tools.
Create a Portfolio
To become a content manager, it's a good idea to showcase your skills and ability to create engaging content that appeals to a variety of audiences. One of the best ways to do this is by creating a portfolio that compiles your best writing samples. A portfolio is a collection of your work that demonstrates your versatility as a writer across various platforms such as social media, blog posts, email campaigns, newsletters, and even print media.
Stay Informed
If you're answering the question of "What is a content manager?" in order to become one yourself, staying informed about industry trends, best practices, and emerging technologies related to content marketing is crucial. Keeping up-to-date will not only keep you relevant but will also help grow your skills and knowledge in the rapidly changing world of digital marketing.
Seek Opportunities and Network
In today's job market, finding the right career path can be a daunting task. After choosing to become a digital content manager and deciding it's right for you, try to seek out opportunities within organizations, digital agencies, or content marketing firms that align with your skills, passions, and career goals. By actively searching for these positions, you increase your chances of finding a role that truly speaks to you.
For Businesses: Should I Hire a Digital Content Manager or an Agency?
Whether to bring someone in-house or outsource to a marketing agency is a question businesses eventually face as they grow. While hiring a dedicated content pro can offer numerous advantages, it might not always be the best choice for companies that are hoping to scale their online growth quickly. 
Here are some things to consider when making the decision about whether to hire a content manager or whether to work with an agency:
Expertise and Strategy
Within the definition of a content marketing manager, having a strong strategy is just as vital as having engaging and high-quality content. If you can find the right candidate who has experience in your industry and can understand how to leverage content to outrank your competitors, then great. If not, content marketing agencies usually employ a variety of strategists and writers that work within particular specialties and niches, meaning an easier time finding the best person for your unique industry niche.
Consistency and Branding
Consistency and branding are critical components when it comes to the answer to "What is a content manager?" This is where an in-house content manager may be beneficial, as they will have a first-hand look into your products, services, company culture, and brand voice that will have to be communicated second-hand to an agency team. 
To maintain consistency, the message, tone, and branding need to be uniformly conveyed across all digital platforms, including social media, websites, blogs, email campaigns, and even printed materials. Ensuring consistency of content is essential because it reinforces the brand identity, builds brand recognition, and establishes credibility among customers. Consistency also drives customer loyalty and encourages repeat business.
Budget and Resources
Digital content managers are not considered entry-level employees and are often at the mid-to-senior level. That means that the salary costs of hiring a digital content manager may cost more than working on a month-to-month basis with a marketing agency that operates at scale. For example, a $5000 monthly campaign with an agency like LinkGraph amounts to $60,000 a year, which is less than the national average salary of a content manager.
Experience the Benefits of Better Content Management
Bringing a content pro on board can truly revolutionize your business, especially if you operate in a fiercely competitive industry heavily reliant on digital marketing. 
With their skills and knowledge, they can assist you in creating and distributing content that genuinely connects with your audience, enabling you to shine amidst the noise and reach your business goals.
Working with a digital marketing agency will also provide all the benefits of a content manager as well as access to skilled strategists, web developers, and technical SEO experts.