Master the SERPs with these 10 SEO Skills
The SEO industry is vast and competitive. Whether you're a content marketer, website owner, or web developer, honing your SEO skills is a high-value endeavor.  Search engine […]
The SEO industry is vast and competitive. Whether you're a content marketer, website owner, or web developer, honing your SEO skills is a high-value endeavor. 
Search engine optimization involves a fundamental understanding of Google ranking factors, algorithms, analytics platforms, and even search engine technology. 
In this post, I'll break down the top 10 essential SEO skills that digital marketers should master in order to take their data analysis and SEO strategy to the next level.
SEO Skills for Campaign Strategy
#1. Understand Keyword Data
Keyword research refers to the process of gathering information about the search queries users rely on to research products or services like yours.
This research sets the foundation for your entire SEO campaign strategy. Selecting the wrong keywords can lead to not reaching your audience or not earning organic clicks that actually convert.
The most Important Keyword Metrics are…
Search Volume
Search volume (SV) is the average number of times users enter the search term into Google in a given month. Targeting keywords with high search volume means more potential customers seeing your SERP result. Targeting keywords with too low of search volume means optimizing for nobody.
Cost-per-click
Cost-per-click (CPC)is the price that digital advertisers are paying per click to target the keyword in a paid media campaign. 
CPC is traditionally a sign of conversion potential. High CPC keywords are more likely to bring qualified leads and audiences to your website.
Keyword Difficulty
One of the most important keyword metrics is Keyword Difficulty (KD). KD represents the competitive landscape of the keyword. The higher the keyword difficulty score, the more competitive it will be to rank on page one for that keyword.
The most common mistake digital marketers make is targeting keywords that are way too competitive. When launching an SEO campaign, it's important to choose keyword targets where your web pages have a realistic chance of ranking well.
Once your website builds up its Domain Authority, you can target more competitive keywords and actually generate traffic from top ranking positions.
#2. Study Google's Ranking Factors
Google has over 200 ranking factors that they use in their algorithms to determine which web pages to promote in the SERPs.

Knowing these factors and paying attention to major algorithm updates is key to making the most successful optimization decisions.
All of Google's ranking factors can be broken down into 4 major categories…
Authority
Your website's authority has to do with your trustworthiness and reputation in your industry. Authority is measured primarily through backlinks, or links to your website from other websites. It also encompasses other off-site signals like online reviews, social media, press mentions, and more.
Content
The content of your website includes everything on your web pages. That includes HTML tags to rich media and videos. Content should be high quality, in-depth, and highly relevant to the user's search query.
Page Experience
This group of ranking factors relates to the technical performance of your website and the overall page experience. Web pages should be fast loading, responsive, and easy for users to navigate. Web pages that rank well in Google will also be secure for users and perform well on mobile devices.
Industry/Keyword Specific
Google is smart enough to understand what matters in your industry and the specific nuances of your field. Also, Google has stricter rules for more regulated industries like healthcare, credit lending, and more. 
#3. Know your Target Audience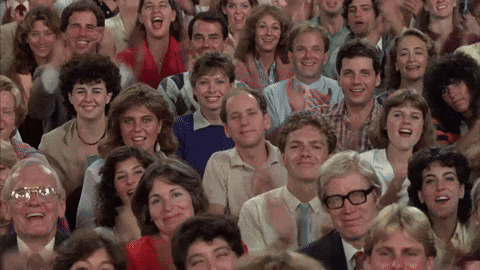 For Google, satisfying searcher's intent is the primary goal. Crafting your content to speak directly to what the user is asking for is key to not only ranking in Google, but getting those users to convert once they click to your web pages.
You can know what's important to your target audience via…
Search Intent
Someone requesting "wireless headphones" may be looking for blog posts comparing popular brands. Or maybe they need directions on how to pair their headphones to Bluetooth. But someone searching for "buy wireless headphones" will more likely want product pages or URLs where they can purchase a pair of headphones. 
Understanding what search intent tells you about where the user is in the marketing funnel is essential to successful campaign strategy. The more you understand search intent, the more easily you can craft effective content that drives users toward conversion.
Bounce Rate
If users click back to the search results after they arrive at your page, that is considered a bounce. If you have high bounce rates on your pages, clearly users are not finding the information relevant to their needs or desires.
Autocompletes and Questions
Google keeps track of common questions or search phrases that users rely on in specific industries. A keyword research tool can help you find this information to understand more what types of questions your target audience may be asking.
SEO Skills for Implementation
#4: Become an Expert with SEO Tools
Ever try to hammer a nail with a saw? Having the right tools is essential to getting the job done, and it's no different with your SEO Implementation.
Most SEO experts have their favorite tools that they return to again and again to implement their on-site and off-page SEO strategies.
The SEO Tools Digital Marketers Can't Live Without Are…
Keyword Research Tool
Because keyword research and data is an essential SEO skill for campaign strategy, having a tool with a comprehensive keyword dataset is key to effective keyword targeting. The best keyword tools will make creating keyword lists and understanding related keywords easy.
Content AI or Optimization Software
Utilizing content optimization software is key to giving your content more ranking potential through semantic SEO and NLP technology. Tools like the Search Atlas SEO Content Assistant provide a list of Focus Terms to include into the content to improve it's topical depth.
Backlink Analyzer Tools
Nothing can sink a website in Google's rankings faster than low-quality backlinks from spammy websites. A backlink analyzer tool can help you identify toxic links or negative SEO tactics easily and generate disavow text to prevent any Google penalties.
Meta Tag Generators
Having your HTML tags properly optimized is also essential for ranking, but most digital marketers don't feel comfortable working in HTML on the backend of their website. Tools like meta tag generators can help you generate SEO-friendly meta tags and easily copy and paste them to add to the header of your HTML pages.
#5. Build Backlinks the Right Way
It is impossible to discuss SEO implementation without mentioning backlinks. The process of earning inbound links is referred to as "link-building," but not all link building strategies are Google-compliant. 
Some link builders choose spammy techniques for earning backlinks that Google will not ultimately reward. However, content marketing efforts like content creation and manual outreach are a safe way to earn links and implement an off site strategy.
Google-compliant link building strategies include…
Guest Blogging
Contributing guest blogs is one of the best ways to earn high-quality backlinks. Not only does it open up your business to wider audiences, but it helps strengthen business-to-business relationships. 
By associating yourself with other industry professionals, you are establishing your company as reputable. It helps strengthen your brand's image and shows audiences (and Google) that your business is an authority in your field.
Public Relations & Digital PR
Reaching out to journalists to ask them to write about your products or services is really good for brand awareness. However, if that press mention also includes a link back to your site, it improves your off-site signals in the eyes of Google. Make sure when your PR team secures media coverage, they always request that coverage includes a link back to your website.
Broken Link Building
This strategy requires a bit more knowledge of specific SEO backlink tools, but it is effective. It's the process of finding broken links on other websites and reaching out to webmasters to offer a piece of content that they can link to instead. It provides value to the other site owner by no longer having the broken link on their site and to you by earning you a quality, contextual backlink.
#6. Use Internal Links to Your Advantage
Internal links help Google crawlers understand how your content is related. It also helps keep users on your website by directing them to other useful, relevant, and high-converting web pages.
Internal links also spread around your PageRank, or what is also referred to as link equity. Every time you link to another page, you send some of that page's ranking potential and power.
Some of the best ways to Leverage Link equity are…
Navigation Menu
Your navigation menu should not only guide users to the most important, high-converting pages on your site, it is a tool to spread link equity. Your homepage will likely have the most backlinks and strongest PageRank. A strategic navigation menu can help you send that link juice to high value landing pages.
Pillar Pages
Pillar pages are those that form the structural part of your website (you can think of them like category pages.) They should be centered around one high-value keyword cluster that matches your products or services. You can use blog content to delve deeper into those subjects and link back to the pillar page. This can help build you industry authority in that topic area.
Contextual Anchor Text
A big part of doing internal linking the right way is also using relevant, contextual anchor text. Remember, Google crawlers rely on anchor text to understand the content on a page. Using relevant, contextual anchor text helps users and search engines see the many landing pages you have on your website and how they are related to each other.
#7. Create High-Quality Content on a Consistent Basis
Having a robust content strategy is key to earning more keyword rankings and building out your brand's authority in your industry. Many site owners build their primary landing pages and then just stop there. 
However, consistently building out new landing pages like service pages or blog posts helps your web pages rank more often and get in front of a bigger audience. You can utilize the Page Groupings feature in GSC Insights to track and understand what type of content produces the most value for your site.
Types of Content Brands Can Create for SEO Purposes…
Blogs
Starting a blog is one of the easiest ways to execute an SEO strategy. True SEO masters will use blog articles to target long-tail keywords and informational queries that captures users higher up in the marketing funnel.
Ebooks
For B2B brands, creating long-form content that provides comprehensive guidance on products, services, or industry trends can help earn keyword rankings and establish expertise and authority.
Tools
For B2B brands, creating long-form content that provides comprehensive guidance on products, services, or industry trends can help earn keyword rankings and establish expertise and authority.
Final Top SEO Skills: Data & Analytics 
#8. Be a Google Search Console Connoisseur 
Google Search Console is a free SEO reporting tool provided by Google to website owners, admins, web developers, and anyone else looking to improve their SEO performance and monitor keyword rankings.
In addition to data and analytics, users can request site crawls and re-indexing after updating or publishing content. SEO managers can submit sitemaps, disavow files, and validate page experience fixes through the GSC platform.
The Best Ways for SEOs to Use Google Search Console are…
Keyword Tracking
Google has the best SEO dataset available and tracks every keyword your website ranks for. It also provides daily updates, allowing you to see SEO wins earlier and faster. Platforms that are built over Google's dataset, like GSC Insights, are also great for monitoring your impressions and clicks for the keywords that matter most for your brand.
Troubleshooting Page Experience
Page experience is now a ranking factor in Google's algorithm. Google Search Console's page experience feature allows you to see whether your web pages meet Google's Core Web Vitals, security, and mobile usability standards. Learn more about how to use Page Experience feature to improve your website.
Disavowing Bad Links
You can submit disavow files of toxic links to Google Search Console through their platform. This will tell Google not to count those toxic, spammy links against you. If your site has an issue with toxic backlinks, this can be a crucial step to elevating your ranking positions across all keywords.
#9. Be an Algorithm Know-It-All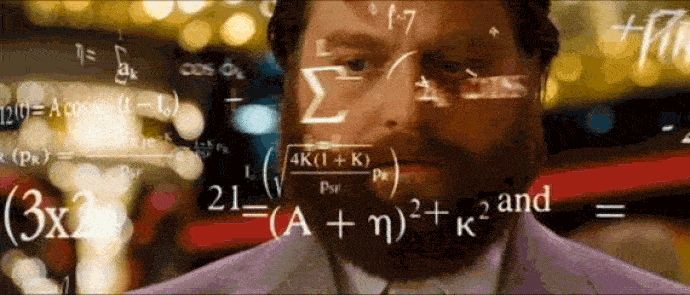 Google is constantly trying to improve the experience of search for users. That means making changes to their ranking algorithm and improving their technology to improve the quality of their results.
Being knowledgeable about algorithm updates and what they mean about the SEO process is an essential part of good SEO analytics.
Best Ways to Know How Algorithm Updates Impact Your Site…
Google Webmasters Blog
After most major algorithm updates, Google will post details about the update on their Google Search Central blog. The blog will give you some information about changes that were made and how they may impact your own keyword rankings and SEO performance.
Rank Change Feature in GSC Insights
After setting up your free trial of SearchAtlas SEO software, you can use the rank change feature to see when algorithm updates occur and the impact across all of your keyword rankings.
If you see volatility near the update but a return to normal rankings, then no need to raise the alarm. However, if you see an unresolved dip in rankings close to when the update occurred, you may need to review your site to see if there are on-page elements that need to be adjusted to meet Google's new standards.
Major SEO Publications
Publications like Search Engine Journal and Search Engine Land regularly post updates about Google's algorithm updates and what they mean for the individual site owners and the overall SEO industry.
#10. Run and Track SEO A/B Tests 
To really elevate your SEO strategy, SEO A/B tests and multivariate testing can help you hone in on the optimizations that have the most impact.
SEO A/B tests can actually be conducted very easily as long as you have the right tools to track and measure their impact. Mastering SEO A/B tests can help you approach your data with more detail and granularity.
How to Execute an SEO A/B Test
Determine what variant you want to test
Anything can be A/B tested. Content length. Page Titles. Meta descriptions. Rich Media. Internal links. Just make sure you know clearly what is being tested and you only test one variant on a time, or the same variant across multiple pages.
Make your Change and Wait
SEO does take time, so you should leave a few weeks to measure the impact of your variant. Google doesn't crawl all web pages in their index at the same rate, so it could take time for them to see the optimization on your page and adjust your rankings accordingly.
Track your Optimizations in the Site Events Feature
The Site Events feature in GSC Insights allows you to track your A/B tests alongside your historical data for the page. Learn more about how to run SEO A/B tests using this feature in our help center article on A/B testing.
Final Thoughts on How to Develop Stronger SEO Skills
Research, study, practice, and experience are all necessary in order to improve upon your skillset and become a master of your craft.
SEO is no different. Committing to developing both off-page, off-site, and technical knowledge can be the difference maker that helps your brand or business leverage search to your benefit.
LinkGraph covers all of the above topics in our learning center. Check out our blogs, ebooks, and tutorial videos for more tips and insights on how to develop your knowledge across the multi-disciplinary areas of digital marketing.