How to Learn SEO: 11 Resources for Beginners and Intermediates
Want to learn SEO? Here is a comprehensive list of the best resources to help both beginners and intermediates master SEO fundamentals.
The learning process for SEO can be very involved. But with the right resources and expert knowledge, anyone can learn the most important SEO concepts and improve the performance of their web pages in the SERPs.
Keyword research, on-page SEO, technical SEO, and link building are all essential SEO practices. So if you want to know how to learn seo, here is a list of the best resources beginner's can consult to take their SEO knowledge to the next level.
To get straight to the resources included in the article, click on the below links:
But first…What does learning SEO involve?
SEO is a digital marketing strategy that helps businesses increase their website's traffic from search engines like Google, Bing, and Yahoo. 
Studying ranking factors, SEO statistics, and algorithm updates helps digital marketers learn the best way to optimize content. By doing so, web pages can show up higher and more often for relevant keywords in the SERPs.
Some of the core competencies of SEO include:
Keyword Research
On-Page SEO
Off-Site SEO
Technical SEO
Page Experience Optimization
and more!
SEO centers around organic search and is not inclusive of pay-per-click (PPC) optimization. Paid results are labeled with an "Ad" tag on Google, for example, and appear at the top of the search results. 
PPC search results are paid for by site owners to gain visibility at the top of the results. Although PPC is another alternative for businesses that want to drive clicks to their website, it's not nearly as cost-effective for reaching their target audience as SEO is.
Many of the below resources may include information and educational materials about both SEO and PPC. So it's important to acknowledge that the strategy for the two digital marketing types will be vastly different. 
Why is learning SEO important?
SEO can be the difference between a successful business and one that plummets into internet oblivion. SEO practices help make it so your web pages are visible to potential customers using search engines to find products and services like yours.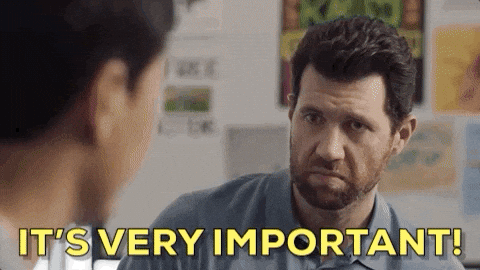 Additionally, it can help build a strong advantage in comparison to other top competitors in your niche.
Even if you are hiring an SEO agency or consultant to implement SEO practices on your website, it's still essential to understand the key aspects of the optimization process. That way, you can understand their recommendations and only invest in the highest-quality services for your own website.
SEO may seem mysterious to beginners, but it really is just a strategic approach to understanding how Google's technology and algorithms work and then creating high-quality content with that knowledge in mind.
Learning Google's Algorithm & Ranking Factors
Google's algorithm relies on over 200 ranking factors to determine which pages to rank for relevant search queries and in what ranking position. 
Highly skilled SEOs know these ranking factors in great detail. But for SEO beginners, ranking factors can be boiled down to five primary categories. 
Content: This includes everything that is on your web page from the copy, images, videos, fonts, stylesheets, etc.
Technicals: This refers to all of the metadata and HTML code on the backend of your web pages like meta tags, schema.org markup, and more
Authority: This refers to the reputation and trustworthiness of your website. Backlinks, referring domains, social media signals, and press mentions would all fall under authority
Page Experience: This refers to the user experience of your web pages' including load times, page speed, mobile usability, and the security of the web page
Industry/Keyword Specific: This encompasses the factors that are unique to your industry. Industries like health care, credit lending, and others have specific ranking factors, as well as local businesses hoping to rank for regional and geographic searches
So if you're just starting out, focus on these five core areas. Site owners who work hard to create quality, trustworthy, and high-performing websites that are tailored to their own industry will most likely see SEO success.
10 Resources to Learn SEO and Become a Search Engine Expert
When it comes to learning SEO, the resources are endless. The below list are some of the best places you can start to build your own SEO knowledge and become your own expert!
1. LinkGraph's Blog and Learning Center
At LinkGraph, we work hard to create high-quality blogs, ebooks, tutorials, and original research that cover both beginner and advanced SEO topics. We also create SEO tools and software that help site owners put SEO knowledge to work.
You can visit our blog and resource center to browse our collection of SEO resources. For a more direct curriculum, here are some great articles for those who are just starting out.
2. Google's Search Central Blog
When it comes to studying Google's ranking factors and keeping up-to-date with algorithm updates, there is no better place than the search engine behemoth: Google.
Google's Search Central blog has extensive articles that detail core topics that SEOs should understand. Whenever Google updates their algorithm, they will detail the specifics of the change and how webmasters should respond.
3. Major Search Engine Publications
When it comes to staying on top of SEO industry trends and hearing from a wide variety of experts, there is no better place than leading search engine publications.
The below publications are considered the leaders in the SEO community. Consider following them as well on social media sites or subscribing to their newsletters to get informative SEO content straight to your inbox.
4. Other SEO Companies & Agencies
Some of the top SEO companies and SEO software platforms in the world feature educational content and SEO resources on their own site's blogs. 
Not every SEO company though approaches SEO the same way and with white-hat strategies. Google penalizes websites that try to improve their SEO through spammy tactics, so make sure any SEO company's knowledge that you do rely on embraces Google-compliant SEO.
Here are some industry blogs that you can definitely trust for explaining and teaching SEO the right way.
Moz
Moz is one of the original SEO software platforms and has extensive authority in the SEO niche. They have in-depth resources on Google Ranking Factors, Algorithm Updates, as well as beginner's guides to on-page and off-site SEO strategies. 
Ahrefs
Ahrefs is a backlink tool that allows you to analyze your own backlink profile and your competitors. For link building and site authority content, the Ahrefs blog provides lots of unique link building strategies and tutorial videos that can help beginners get a solid understanding of what off-site SEO strategy involves and how to execute link building for their own site.
Wordstream
Although Wordstream mostly provides PPC services and tools, they have lots of SEO content on their blog that helps site owners learn and implement SEO basics. Wordstream does a great job of providing very practical insights for small to medium sized businesses. If you are looking for how to turn SEO knowledge into concrete actions, they have content that can help you do so.
5. SEO Industry Experts
You can also learn SEO by paying attention to the leading SEO professionals, experts, and researchers in the industry. Here are some key people to follow on Twitter and LinkedIn to get fresh, sound, and strategic SEO insights.
John Mueller
John Mueller is one of Google's most well-known employees. He interfaces with SEOs and site owners to offer insights on Google algorithm updates, ranking factors, and all things search engine technology. 
John is very active on Twitter and regularly answers questions from other users.
Manick Bhan
As the CTO of LinkGraph and the creator of the SearchAtlas software suite, Manick Bhan offers loads of insights into improving the technical performance of your website. Also, he contributes SEO thought leadership to major SEO publications like Search Engine Journal, Wordstream, CXL and others. Follow him on Twitter (@madmanick) or on LinkedIn to get tons of strategic insights on content marketing, link building, and using SEO tools.
Lily Ray
Lily (@lilyraynyc) is the Senior Director of SEO over at Amsive Digital. She offers lots of insights and original SEO research that is useful particularly for those offering SEO services to clients. For intermediate SEOs, her content can help you get a more advanced understanding of SEO concepts and how they impact your SEO performance.
Aleyda Solis
For those interested in global SEO, Aleyda (@aleyda) is a speaker, author, and consultant who offers international SEO knowledge. In addition, her learning SEO roadmap and newsletter are great for SEO beginners and intermediates.
Kevin Indig
For anyone interested in e-commerce SEO, Kevin (@kevin_indig) is a must-follow. He is director of SEO over at Shopify and has produces both a podcast and newsletter that are chock-full of e-commerce SEO insights.
.
6. SEO Instagram Influencers
For those readers on Instagram, there are some great SEO influencers who offer both SEO resources and engaging, creative content on a regular basis. Some of our favorites over here at LinkGraph include: 
Jule Kim
Jule (@itsjulekim) does an excellent job of simplifying SEO concepts and making them accessible for business owners and content creators. Plus, her posts are engaging and fun, and you are bound to pick up some great SEO knowledge by following.
Charlene McCraney
For small business owners, Charlene (@charlenemccraney) offers insights in how to embrace SEO for its affordability and longevity. She has great content full of practical insights for small to medium-sized businesses and anyone new to SEO concepts.
7. SEO Classes and Courses
If you want to hunker down and get serious about learning SEO from a trained professional, there are lots of SEO courses available online (both free and paid classes).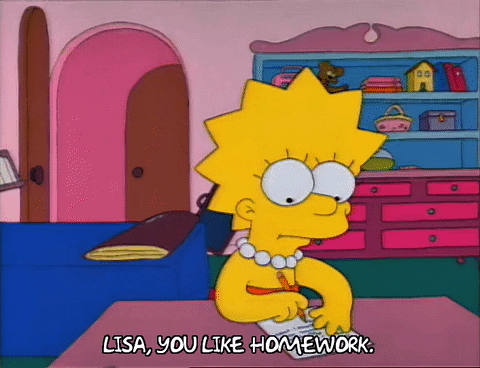 If classes, homework, and tests are your jam, consider one of the SEO Beginner's courses below.
8. SEO and Digital Marketing Podcasts
There's no better way to immerse yourself in the world of SEO than to put your airpods in your ear and listen to the experts discuss trends, topics, and strategies.
Podcasts are a great on-the-go option for those who want to learn more about SEO through casual conversations between industry experts, business owners, and digital marketing professionals.
Some of the most popular SEO podcasts providing content today are:
9. Major SEO Conferences and Events
If you want to meet other SEO professionals and start networking with those thinking about search, nothing is better than attending a major search engine conference. And the great news is, you don't have to be a SEO expert to attend.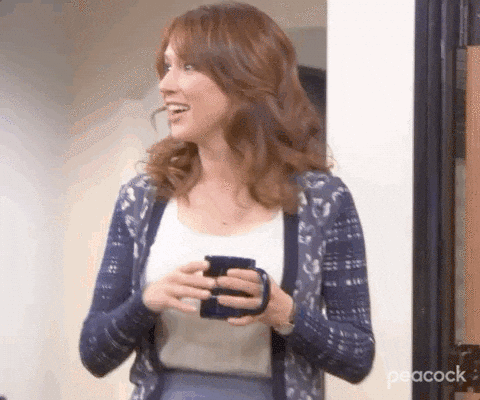 Business owners wanting to learn more about SEO concepts and services are welcome at all of the below conferences and will very likely benefit from the face-to-face opportunities that conferences and events bring.
Ad World – Arguably one of the biggest advertising and digital marketing conferences out there. With sessions dedicated to all aspects of digital marketing — paid media, SEO, social media advertising, and more — there is something for everyone at AdWorld. 
Content Marketing World – For content creators interested in content marketing, this conference is great for both beginners and experts. With tons of practical sessions on content creation, you'll be an on-page SEO expert in no time.
PubCon – PubCon is one of the longest internet marketing conferences and has events in locations around the world. This conference is geared specifically towards digital marketers and is geared more toward intermediate to advanced SEOs

T&C (Traffic & Conversion) – This conference provides a lot of actionable insights for those wanting to execute digital marketing and SEO strategies on their own. Although better for intermediate SEOs, these sessions will give lots of practical strategies that have real-world value.
10. Beginner & Intermediate SEO Books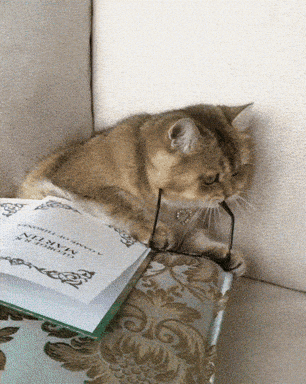 If you're interested in books on SEO subjects from industry experts, the below titles provide great insight into the SEO field for beginner readers. Learn about the basics of SEO, strategies for implementation, as well as the history of Google's search engine.
Check out some of these great books for SEO beginners:
11. SEO Tutorials & Quizzes
When it comes to using SEO tools or Google's popular platforms (like Google Search Console and Google Analytics), tutorial videos can be extremely helpful. Whether you want to learn more about SEO or how to use various features of popular SEO software tools, tutorial videos have immense value.
LinkGraph's Digital Marketing 101 Series
Surfside PPC's SEO Tutorial for Beginners
Ahrefs' SEO for Beginners
Seobility's SEO Quiz
https://www.seobility.net/en/seo-quiz/
Final Thoughts on How to Learn SEO
As this post makes clear, there are so many high-quality, free resources out there to help you learn SEO and apply it to your own business or website.
Although Google algorithms do change, SEO best practices largely stay the same. Focus on learning the 5 core ranking factors, and you will have a strong foundation from which to perfect your own SEO craft.
And if you are looking for a partner in SEO, the experts here at LinkGraph are ready and willing to help. Schedule a free consultation to learn more about how our services and software can help you become an SEO master.