SEO for Photographers: How to Optimize your Photography Website
For professional photographers, expanding a customer base and earning more bookings requires far more than just word-of-mouth referrals from previous clients and customers. SEO for photographers is […]
For professional photographers, expanding a customer base and earning more bookings requires far more than just word-of-mouth referrals from previous clients and customers. SEO for photographers is so important because the first place people go to discover new services is search engines like Google. If your professional or wedding photography website isn't showing up on the first page, there's a good chance that potential customers will choose a different photographer for their next big event or family portrait session.
As a small business owner in our growing digital world, gone are the days where word of mouth and print advertisements lead to the majority of your business. Instead, digital marketing and search engine optimization (SEO) reign supreme for earning new customers. With 66% of all businesses utilizing some sort of online advertising, it only makes sense to amp up your photography business's online presence to be more competitive and gain exposure.
But how do you do it? Here's a beginner's guide on SEO for photographers so you can improve your photography website to start earning more keyword rankings, website traffic, and photography bookings.
Why Professional Photographers Need SEO
Any business, big or small, needs to invest in their online presence to be competitive in today's marketplace. Search engine optimization is one of the most cost-effective ways to improve your overall online visibility. At its core, the goal of SEO is to boost the visibility of your webpages by getting them ranking in Google's Search Engine Result Pages, also known as the SERPs.
Search engine behemoths like Google and Bing keep the details of their ever-changing search algorithms close to their chest and don't always release the specifics of what businesses should do to land those coveted SERP rankings. But there are some SEO best practices that any small business can implement to up their chances of ranking in the search results. SEO takes time and hard work, but your efforts can quickly result in more site traffic and revenue.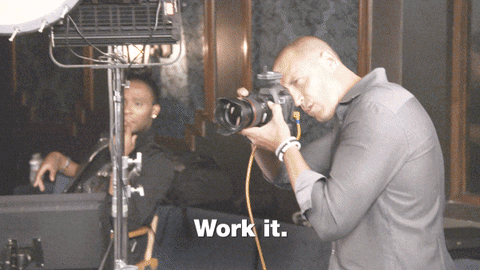 Some of those optimizations are more simple. With the right tools and software, professional and wedding photographers can make changes to their websites in a CMS like WordPress or Squarespace. Other digital marketing concepts can be a bit tricky to implement for the average business owner, so for more advanced SEO strategies, it's an important thing to work with a digital marketing professional or agency well-versed in the search engine result pages for your photography niche.
Considering that photography is, by nature, a visual business, it makes sense that many small business photographers create websites that are stock full of images. But in the world of SEO, a website has to be more than just a place where potential clients can see the work you have done before. It also has to communicate to search engine crawlers (who can't see images) the relevance of your content, the quality and expertise of your services in comparison to your competitors, as well as your location and the markets you serve.
Designing and structuring your website content to meet the needs of both your potential customers and search engines is key to ranking in organic search results and earning new client bookings. Here are the primary ways you can implement an effective SEO strategy for your own website.
SEO for Photographers: The Basics
Whether you're an established photographer or just starting out, there is a need to complete a few different SEO basics to ensure your website is optimized properly. If you make it a priority to improve upon the most important ranking factors, you will most likely start to see your SEO rankings improve in as little as 1-3 months.
Photography Keywords
Keywords are the search words or phrases people use when they search in any search engine. With the sheer amount of different keywords people might use to search for photography services like yours, it's important to do thorough vetting to ensure the keywords you target bring a lot of traffic that is likely to convert on your site.
There are plenty of online tools available to help you determine which relevant keywords to use, but since you are the closest one to your business, take some time brainstorming. Do you specialize in wedding photography, family portraits, or corporate photography? Do you only serve specific local markets? These key factors of your business will help you identify the related keywords that will bring the right kind of traffic to your photography website.
Here are some things to think about when doing keyword selection.
What is the focus of your business? Are you trying to optimize for SEO for wedding photographers only, or do you do family shoots, portraiture, or newborn baby photography? You can have multiple answers to this question.
What locations do you serve? Are you based in one area, or will you travel to different towns and cities?
Who are your competitors? Are you competing with well established wedding photographers in local search that have already established their site authority in the eyes of Google? If so, targeting long-tail keywords that are less competitive is a great way to get some initial search engine rankings for your photography site until you have built up your domain authority through off-site SEO efforts.
Once you have the answers to the three questions above, you'll be more focused and in a better position to dive into more in-depth keyword research. Online content tools, such as our Keyword Search Volume Tool, provide important keyword data like search volume and cost-per-click that shows how many people are searching for specific keywords or what they are paying to target them in PPC campaigns.
Taking the time to conduct thorough research will help you find the right keywords that bring converting traffic to your website.
HTML Optimizations
Once you have the proper keywords picked out, you'll need to use them in both the frontend and backend of your web pages. Search engines use web crawlers in order to read what is on your site, and when you properly optimize your HTML tags, it makes it easier for Google to see what exactly your website is about.
At the bare minimum, the HTML tags you should optimize on your photography website pages include:
<title></title>. Defines the title of the page or the title tag.
<h1></h1>. Header 1, which is the largest font on the page, after the title. Should include your focus keyword.
<h2></h2>, <h3></h3>,<h4></h4>, <h5></h5>. All subsequent sub-titles or subheadings that decrease in SEO impact as you increase in number. 
Meta description. The code of this tag varies per website platform and server you are using, but the meta description is a short sentence telling Google exactly what each page of your website is about.
Alt tags. Search engine crawlers cannot see your images, so an alt tag provides an HTML text alternative so they can understand the content of the many images you'll likely include on your photography website.
Once you have these HTML basics incorporated on each page of your website, it will be easier for Google to read and categorize your information.
Developing a Sitemap
It doesn't matter if you have the best-optimized landing pages and blog posts on the entire Internet, if a search engine cannot find your web pages, then they cannot rank them within the SERPs. This is called indexing, which is the crawling and subsequent categorizing of any webpage into Google's vast website database. And once the website and its pages are indexed, Google can use what information it has to populate its search results.
The easiest way to ensure Google can find your landing pages is to develop a simple sitemap that tells Google exactly what is on your website. A sitemap is exactly what it sounds like– a map of every page. They don't have to be complex, just a structure of your pages and their URLs. Working with a member of our digital marketing team can help you create a basic, yet functional sitemap to ensure your website is being crawled and indexed properly.
5 Photography SEO Essentials
For the most part, the fundamentals of SEO will not change from website to website, but there are specific things professional photographers should focus on because their websites are more visual in nature and feature more images than the average website.
Having lots of images on your website can impact website speed, page load times, and other important performance metrics that are a part of Google's ranking algorithm. Here are 5 important SEO tactics for photography websites to focus on to make sure their image-heavy website performs well in search.
#1: Optimize Images
You run a photography business, so optimizing images for search engines should be a a no-brainer. Since your website will likely include a gallery that is populated with high-resolution photos, it is crucial that you optimize them to be the right image size.
If your page load speed is poor, you'll likely experience high bounce rates and lose that website traffic you just worked so hard to earn. Not only will optimized images make it easier for clients to scroll or click through your portfolio faster, smaller pictures improve site speed and load times and result in a website that is more responsive and performs better on mobile devices.
#2: Use Alt Tags
Simply put, an alt tag is a description of your photograph that Google can read. Google web crawlers cannot see image files, so a small snippet of alt text makes all the difference in helping them understand the content of your photos — like whether they are primarily wedding photos, landscape photography, or senior portraits.
Consider your photos as just other pieces of real estate on your website that should be optimized with SEO best practices. Adding keywords into an alt tag is yet another way Google can gain information and in return, rank your site.
#3: Create Blog Content
Creating a blog that allows you to target new keywords and while also showing off your photos and past work is great for SEO. Maybe your primary keyword is "wedding photographers near me," but a long-tail keyword like "engagement photography" can help open up your services to a new market of potential customers.
If your photography website is targeting "wedding photography" keywords, try targeting engagement photography in a blog post. It's a great way to add new content to your site while also earning new keyword rankings that expand your customer base. Here's a few reasons why consistently publishing blog posts is a great On-Page SEO tactic for photography websites in particular.
You can use content and blogs to target new keywords with the goal of helping to boost your search engine rankings.
You can show off more images in your portfolio work while also providing captions and more detailed context that will help engage your target audience and their unique needs
You can utilize the blogs as an extra place for images, which includes alt text, making your page more keyword rich.
You can connect with your clients! Online shoppers want to know that there is an actual person behind the screen (and camera!) Writing great content that showcases testimonials or events makes you more personable.
#4: Make Your Homepage SEO Friendly
Your website's homepage is most likely the most popular page on your site, making it that much more important for it to be SEO friendly. The information you post on the homepage should be quick to find and easy to read. Make sure to include the following:
A call to action with relevant keywords,
Your contact information both on the top of the page (header), and the bottom(footer),
Links to your social media profiles,
Photos of your best work
Headlines, with the proper HTML formatting.
#5: Stay Away From Duplicate Content and Keyword Stuffing
There are several SEO no-nos that websites should stay away from, but some key cautions in particular for photography sites are duplicate webpages and keyword stuffing.
Each page on your website should serve a specific purpose and there should be no duplicate content. Not only do duplicate pages slow down the website's speed and negatively impact user experience, but Google also penalizes websites with multiple duplicate pages. Just make sure the content you write and the pictures you share on each page are different.
Keyword stuffing in content and alt tags can be tempting if you really want to get ranking for your main keyword, but Google will recognize these black hat SEO tactics immediately and likely penalize your site. Instead, include phrases and synonyms into your page titles and headings that have topical relevance to your target keyword.
You can use a tool like our landing page optimizer to create in-depth, quality content, that displays authority to Google, thus improving overall search engine results for your domain name.
Off-Site SEO for Photographers
Anything to do with off-site SEO for photographers is what happens "off" of your website. Off-site SEO should be a fundamental detail in every photographer's SEO strategy, as it is a high ranking factor in Google's eyes. Off-site signals like backlinks and brand mentions show Google that your photography site is trusted by other webmasters and users on the internet.
The easiest way to invest in off-site SEO is to develop a strong backlink profile. A backlink is a link from another website that leads to your website and is used as a signal of authority by Google when ranking your website against your competitors. It tells Google that other businesses trust your website, which is a huge factor in ranking high in the SERPs.
To start earning links, connect with other vendors you've worked with in the past and see if they'll participate in a link exchange. Make sure the anchor text is relevant to your site's content and is natural in appearance.
For new sites in particular, earning backlinks will have the most impact on improving your SEO rankings right away. The more quality backlinks you have from relevant websites in your photography niche, the higher authority your website will have in Google's eyes, and the better chance you'll outrank your competition.
Local SEO for Photographers Tips
Local SEO is how Google classifies and promotes businesses per their location. When a user enters a geographic or location-based keyword phrase, Google understands that the most relevant results will be those that come from the same geographic area.
Think of when you do a Google search for a pizza place, the results at the top will likely include Google maps with those businesses closest to you in your town, city, or suburb. However, photography businesses are not as cut and dry.  Portrait photographers may have a studio that they work in, while wedding photographers may not have a brick-and-mortar location, but still be confined to working events in limited areas.
Making sure your location information is clearly communicated in your meta data and off-site signals is an important thing for driving qualified traffic to your site — or only those users who are also in the same area where your business operates.  Having a clear contact page with your phone number or a submission form will help turn those local searchers into more bookings and business.
Also, getting your photography business listed in popular online directories like theknot.com is a great way to start building your off-site signals and earn links back to your site. Make sure your business is listed in the most popular photographer directories so more customers can find you and search engines can trust that your business is reputable.
Here are some easy local SEO tips to follow to improve your search engine results appearances for geographic search phrases.
Fill out your Google My Business profile. This is where you'll put your studio location (if you have one), your hours, your website URL, and your contact information.
Update your Yelp directory listing. Feel free to fill your yelp photo gallery with recent pictures of your work but at the very least your Yelp profile should include the same information as above.
Comb through your customer testimonials on Google, Yelp, and social media. Make sure that you reply to every single one with a solution or words of thanks, even if it is negative. Doing so will allow potential clients to see your customer service at work.
Get your photography website listed across online directories. Monthly local citation services can ensure your site information is listed with accuracy across hundreds to thousands of NAP listings, a cost-effective, easy way to get a nice boost in domain authority
Creating a Great Photography Website: How to Improve Core Web Vitals and Page Experience
Consumers have very limited attention spans when it comes to finding information on the Internet. Because there are so many photography businesses out there, if your website gallery doesn't load, they can easily hop to another new page on another domain.
Poor user experience and page speed is the number one factor in why a user would leave your website, and because Google is advanced enough to understand whether your website is operating at peak performance, it is less likely to rank web pages that have high bounce rates or don't perform well.
Luckily, Google provides a free tool known as PageSpeed Insights that allows anyone to see how their website is performing. They also provide Core Web Vitals metrics in their Google Search Console. Core Web Vitals are best described as three metrics created by Google that measure unified the essentials in delivering a great experience on the web.
The three metrics are:
Largest Contentful Paint (LCP): measures loading performance of the website as a whole. For a good user experience, your LCP should occur within 2.5 seconds.
First Input Delay (FID): measures interactivity; how long it takes for a user to be able to interact with the page. Every page should have an FID of less than 100 milliseconds.
Cumulative Layout Shift (CLS): measures visual stability; or how often the website's layout shifts when a user is scrolling through. Every page should have a CLS of less than 0.1.
The best part about PageSpeed Insights is that you don't have to be incredibly savvy with web-dev in order to make changes. When you add your URL into the PageSpeed Insights tool, it will give you very detailed information on how to increase both your Core Web Vitals metrics and your PageSpeed. Google provides step-by-step instructions, but if you have any questions, a member of our digital marketing team is happy to help you.
Last Thoughts on Photographer SEO
When it comes to SEO for photographers, it is important to remember that search engine optimization is like the stock market: you get out of it what you put into it. It is very important to be patient when it comes to SEO simply because of the nature of what it is – not only does Google change its algorithms periodically, it can take a couple of weeks to a couple of months for Google bots to actually crawl your website.
Just like it took you awhile to build up your photography skills, you can't improve your Google rankings overnight. By taking the first step to connect with an SEO professional, it is not only an investment in your business, but in you as a photographer! The more people who can find you website in Google Search results the more individuals who will see your photography and consider purchases services from you.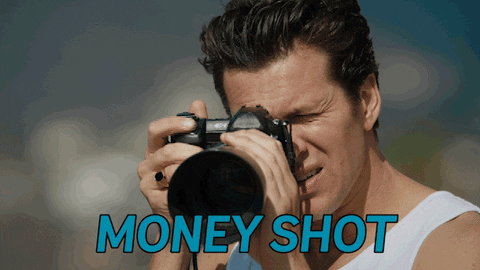 After you have implemented your SEO for photographers strategy, make sure you track your progress in Google Search Console and Google Analytics. Take snapshots every 3 months of your improvements, and continue to optimize accordingly. As your metrics improve, your appointment book will likely start filling up.