The Definitive Guide to Enterprise SEO Software
Enterprise SEO software is designed to help businesses with large websites or multiple websites optimize for search engines and scale their online visibility quickly and efficiently.
For enterprise businesses that want their websites — or their many websites — to rank in search engine results, having the right SEO tools is essential. The best enterprise SEO software will help large businesses complete SEO tasks quickly and at scale.
But what makes enterprise SEO tools different then other SEO tools you might come across? Well, these software suites are usually far more expansive and have complex features that meet the unique needs of websites with a large online presence and an immense number of pages.
Here is a complete guide to what enterprise SEO software is, how large businesses can use enterprise SEO tools to grow, and the best enterprise SEO software suites available on the market.
What is

Enterprise SEO

?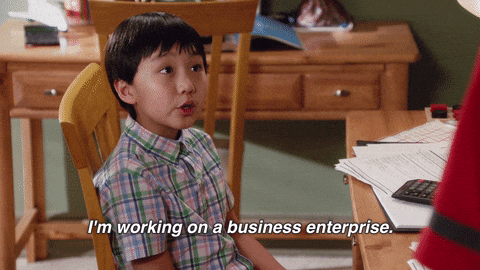 In its most basic form, enterprise SEO is the application of search engine optimization techniques to large websites in order to achieve better rankings in search engine results pages and increased web traffic.
However, enterprise SEO is much more than that. It is a comprehensive and strategic approach to optimizing a website that is aimed at businesses with a large online presence, a complex website architecture, and a large number of pages.
Due to the size and complexity of their websites, enterprise businesses require a more holistic and strategic approach to SEO in order to achieve the desired results. Enterprise SEO is not a "set and forget" process, and requires ongoing engagement, analysis, and optimization in order to be effective.
What is

Enterprise SEO Software

?
Enterprise SEO software is a type of SEO software that is designed to help businesses with large websites or multiple websites optimize for search engines. Enterprise SEO software is typically more expensive and more complex than other types of SEO software, and it typically includes features that are not found in other tools.
What are the

Top Features

I should look for in

Enterprise SEO Tools

?
The best features for an enterprise SEO tool will vary depending on the needs of the business. However, there are some key features that businesses should look for when choosing an SEO tool.
1) Comprehensive K
eyword Research
Capabilities
Keywords form the base of every successful
Enterprise SEO strategy
. You should pick the
right keywords
for every service to generate relevant traffic and conversions.
Moreover, you should know the keywords that your competitors are using in their SEO plan. Hence, you need lots of data. A proper keyword mix involves:
Primary keywords related to every service that the business offers

Secondary keywords

based on your primary keywords.

Relevant keywords

that your main competitors are using

High-conversion keywords from the PPC campaigns that the company or its competitors might be running.

Long-

tail keywords

to target featured snippets.

Question keywords to target FAQ pages.
To do a lot of research, you need an
Enterprise SEO platform
that can perform extensive
keyword research
and provide all the data required to bring in qualified visitors to your site.
2)
Advanced B
acklink
Analysis
Building links is one of the most important SEO tasks. A solid link acquisition strategy is essential for acquiring high-quality links. You need data on:

The number of links required to outrank your competitors.

Domains that are linking to your competitors but not to you.

The types of links your competitors are acquiring.

Domains that mention your brand but don't link to you.

Relevant websites that accept guest posts



With all this competitor data, you can develop a link acquisition strategy that will improve the authority of your target domain. 
Here is an example of how to use an enterprise SEO software platform to do competitor research on backlinks.
3) Tracking Thousands of Keywords and Position Updates
Tracking the rankings of hundreds of keywords is an important part of Enterprise SEO. A good Enterprise SEO platform will offer rank tracking features to automatically track your rankings and send alerts directly to your email.
These rank tracking features also need to be accurate and comprehensive. Enterprise SEO solutions that charge you for additional keywords aren't really bringing as much SEO value as those that provide 100% keyword data.
The goal of any
content strategy
is to publish
new pages
that earn more keyword rankings over time that get your website in front of
new customers
. If your
enterprise company
has to pay more to help measure this goal for each
web property
, that can get expensive quickly. The best
enterprise platforms
will not charge you for the
new keywords
that you want to track.
4)
Artificial Intelligence
with
Content Creation
Get thousands of title ideas and content briefs with our online tool. Our artificial intelligence can produce high-quality, unique ideas and blog topic suggestions that your digital marketers can easily add to a content calendar and turn into top-ranking web content.
When it comes to SEO, content is king. The more content you have on your website, the more likely you are to rank high in search engine results pages (SERPs). However, creating high-quality content can be time-consuming and challenging. In addition to content optimization, you want your enterprise SEO platform to have AI content generation features that help you create more content more quickly.
AI content generation uses artificial intelligence to automatically create content based on data and trends. This can help you churn out more content in a shorter amount of time, which can in turn help you boost your SEO efforts.
Additionally, AI content generation can help you create more varied and targeted content. By analyzing your website's data and trends, AI content generation can create content that is specifically tailored to your audience. This can help you attract more visitors to your site and improve your user experience and organic rankings.
The features you should look out for in content writing software include:

Text Generation: The ability to prompt AI to produce text outputs is the fundamental function of content generators. The best platforms will allow you to prompt AI in multiple ways so you can get the content you need.
Outlining/Subtopics: It's great to be able to work from AI generated outlines or suggested subtopics in order to bring the human touch into your content creation. Th best SEO tools will allow you to work from AI-generated content briefs or outlines easily.
Suggested Keywords/Terms: AI and machine learning tools should be looking to top ranking content and making suggestions for your content accordingly.
What are the Benefits of Using

Enterprise SEO Software

?
There are a variety of benefits to using enterprise SEO software. Beyond executing SEO campaigns more easily and efficiently, these tools can bring benefits at all levels of your organization.
One of the biggest benefits of using enterprise SEO software is that it can improve the accuracy and efficiency of your SEO efforts.
Enterprise SEO software can help you track your website's rankings more accurately, access up-to-date keyword metrics like search volume and cost per click, as well as identify and fix any errors that may be impacting your SEO performance.
A few places where accuracy is extremely important in SEO include:
Keyword

Rank Tracking

: Some

enterprise SEO tools

do not have accurate keyword

rank tracking

data because they use bots to scrape the

SERPs

. The best

enterprise seo software

will use

Google Search Console

data in their

rank tracking

features to give users the most comprehensie, accurate picture of their keywords and ranking positions.

Keyword Research

: Choosing the right

target keywords

is the foundation of any successful

SEO strategy

. Any

keyword research

tool in

enterprise SEO software

should have up-to-date and comprehensive keyword data so users can select the best keywords for their

SEO campaigns

.

Site Audits

: Knowing what

SEO issues

are on your website is essential for crafting a strategic

technical SEO

strategy. The site

crawler

needs to be able to identify the right technical errors and communicate them clearly to the user.
2. Automate Time-Intensive
SEO Tasks
Enterprise SEO software can also help you automate many of the tasks involved in SEO, such as creating and managing SEO campaigns, tracking your website's backlinks, creating SEO content, and analyzing your website's traffic data. 
This can help you save time and improve your overall SEO performance. It can also help marketing teams do more work with less resources or team members.
Here are just a few examples of some of the SEO tasks that the right enterprise SEO tools can speed up for your marketing team:

Content Creation: Creating content on a consistent basis is essential to ranking for more keywords and getting your web pages in front of more potential customers. Enterprise SEO software that includes

content creation

tools and AI text generators like GPT-3 can help you create 10x the content in less time.

Content Optimization: Creating high-quality content that shows topical depth and is rank-worthy is also a time intensive task. Content optimizer tools make this simpler by showing you the key terms, word count, internal links, and more that your content needs to rank for your target keywords.
Meta Tag Optimization: For enterprise websites with hundreds to thousands of landing pages, creating unique and optimized page titles and meta descriptions is incredibly time-intensive. Enterprise SO tools can help you generate those required on-page SEO elements at scale.
Schema Markup: Adding

schema markup

to your web pages makes it easier for search engines to extract content from the page and display it in their rich results. Enterprise SEO tools that include schema generators can automatically create the jSON-LD markup required for proper schema implementation.

Backlink Disavow: If your enterprise website has toxic backlinks pointing to your web pages, it may be hindering your SEO performance. Some enterprise SEO software make it easy to analyze backlinks and automate the process of creating disavow files so you can decrease the impact of those low-quality links.
3. Greater Flexibility and
Scalability
Another benefit of using enterprise SEO software is that it can provide greater flexibility and scalability.
Enterprise SEO software can often be customized to meet the specific needs of your business, and can be scaled up or down to match your changing needs. This can be especially helpful if your business is growing or changing or if your enterprise brand has multiple websites.
The best enterprise SEO tools are created to ensure that your SEO efforts are able to keep up with your changing needs. This often means having features and tools for the various areas of SEO including:

On-page SEO: Ensuring the elements of your web pages are optimized for your keyword targets
Technical SEO: The technical performance of your web pages and how easily they are crawled and indexed by search engine crawlers
Off-Site SEO and Link Building

: The authority and reputation signals of your website that are communicated off-site, such as backlinks, brand mentions, social websites, review sites, and more

Content Creation: The consistent output and publication of new content on topics and search queries that your target audience is searching for in Google.
4. Increased Search Visibility and SEO Insights
Enterprise SEO software can also provide you with increased visibility and insights into your SEO performance. Enterprise SEO software can often provide you with detailed reports on your website's rankings, traffic, and other key metrics. 
This can help you track your SEO progress over time, and identify any areas where you may need to make changes or improvements. It can also help you make more informed decisions about your SEO strategy.
SEO data can at times be overwhelming, particularly for marketing teams that don't necessarily have a partnership with an SEO agency or SEO professionals on their in-house teams. The best enterprise SEO platforms will make SEO data easy to digest and analyze and make SEO reports easily exportable and shareable with other stakeholders in your enterprise organization.
5. Greater Team Collaboration
Another benefit of using
enterprise SEO software
is that it can help to improve team collaboration for in-house SEO and marketing teams as well as across departments.This can help to ensure that everyone is working towards the same goals, and can help to improve overall team efficiency.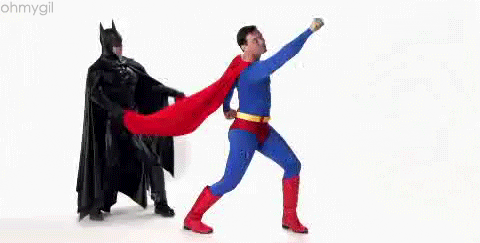 Some of the team collaboration features that you'll likely want to have in your SEO software platform include:

Multiple user seats: Having multiple user seats in your enterprise SEO software is essential for large teams with multiple people executing their SEO strategy
Sharing and Exporting: From related keywords reports to new content ideas, you will want to be able to share the helpful data you get from your enterprise SEO platform across departments at your enterprise SEO company.
Collaborative Editing: If you have more than one content marketer working on SEO content at the same time, it's important to have collaborative editing and drafting capabilities and for multiple people on your content team to be able to work on a project simultaneously.
Campaign Tracking: With enterprise SEO platforms like GSC Insights, digital marketing teams can track the optimizations they make during the course of their SEO campaigns. This makes it much easier for enterprise companies or SEO teams to identify which optimizations have the greatest impact on organic traffic.
Finally, one of the biggest benefits of using enterprise SEO software is that it can help to improve your ROI. Because enterprise SEO software can help you to save time and money on your SEO efforts, and can help you achieve better results in a shorter amount of time, that means a much better return on your investment for SEO.
Enterprise level SEO tools also make it easier to calculate accurate ROI for SEO. For any SEO professionals who want to prove the SEO value of their enterprise SEO strategy and their marketing efforts, having the right software platform can help them do it.
The Best

Enterprise SEO Software

Platform: SearchAtlas
There are many different types of SEO software platforms available. Some have been around for years, like SEMrush and Moz Pro, but those platforms have not changed or innovative to today's SEO landscape. In terms of accessing the necessary features and benefits outlined above, only a few platforms can provide it at a competitive price point. 
That's why we recommend SearchAtlas. SearchAtlas is a standalone platform that offers a comprehensive suite of tools for enterprise SEOs, including rank tracking, backlink analysis, and competitor insights. SearchAtlas is a more comprehensive platform, with features that rival or exceed those of Moz Pro and SEMrush.
The below features are essential for enterprise marketing strategy and a part of the SearchAtlas dashboard:
Domain Authority Checker

Site Audit Tool

Custom Reports

Keyword Gap Analysis

AI Content Ideas

Rank Tracker

Onpage content Audit

Back link research tool

Analytics Tools

SERP Overview

AI Content production

And more!
Overall, we believe that SearchAtlas is the best enterprise SEO software platform on the market. It offers a wide range of features, it is comprehensive and customizable, and it is competitively priced. If you are looking for an enterprise SEO platform that can help you achieve your SEO goals, start a free trial of SearchAtlas.