Guide to the Relationship Between Organic CTR and SERP Position
There is a strong relationship between higher SERP position and better click-through rate (CTR). Understanding that relationship can be a surefire way to increase your overall organic traffic.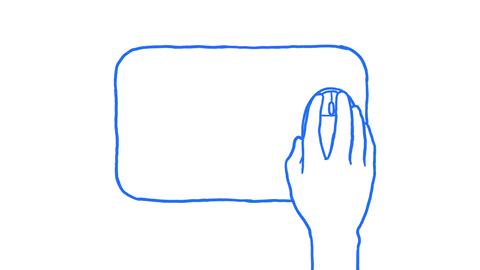 We all know how important search engine optimization is, but ranking on the first page of the SERPs can only get your business so far. Getting organic clicks is how you get the most value from SEO, so trying to improve your organic click-through rates (CTR) will always be a worthwhile effort.
There is a strong relationship between SERP position and the overall amount of clicks a SERP result receives. Understanding that relationship, and doing your best to use it to your advantage, can be a surefire way to increase your overall organic traffic from search engines.
What is Organic Click-Through-Rate (CTR)?
To completely understand the definition of organic click-through-rate, it is imperative to know the following SEO terms.
SERP– Also known as a search engine results page. There are 10 organic listings on every SERP. Everything we discuss in this post will focus on improving CTRs for organic listings that appear below paid Google Ads.
Web Searchers– These are potential customers who are using Google to find you! They will enter a keyword or a phrase into Google's search bar and will be given relevant SERP results depending on what they search.
Impressions– This is the number of times your website shows up in the SERPs. An impression occurs whenever your website is populated for any relevant keyword phrase.
Clicks – This is when a consumer actually clicks on your website and is brought to a landing page.
That brings us to our definition:
Organic Click-Through-Rate is the number of web searchers who click on your result in the SERPs divided by the number of impressions your result receives."
So with that in mind, a higher CTR can mean all the difference between capturing traffic and having your potential consumers click on your competitor's website. The name of the game is to shoot for a high CTR and to constantly improve upon it.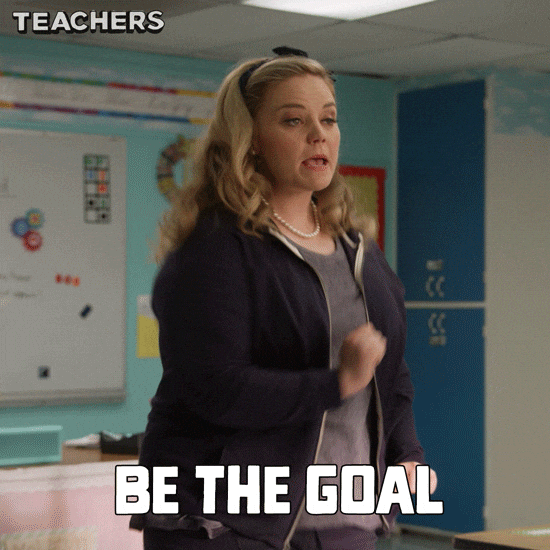 Improving your website's organic CTR isn't the easiest thing to do. In today's digital world, the quicker you can capture a consumer, no matter the stage of the marketing funnel they are in, the better. But, since Google has incorporated paid search ads above organic listings, search ads earn over 40% of clicks.
This means you have to do what you can to squeeze as much organic traffic as possible, and a high CTR will help you achieve this.
Is Click-Through Rate a Ranking Factor?
Whether click-through rate is an official ranking factor has been debated in the SEO industry for years.
There are plenty of CTR experiments out there that have tested out the relationship between CTR and ranking. Many have shown a strong correlation.
If a user click's on your SERP result over a competitor's that ranks higher than yours, it shows that your result is highly relevant or appealing to the user. A strong click-through rate shows Google that your result is meeting the needs and desires of users.
Regardless, it takes clicks to get customers. There is no downside to improving your CTR across all of your web pages.
What is the Relationship Between CTR and Rank Position?
Simply speaking, a higher CTR and a higher rank position go hand in hand. According to a 2020 study, the first organic search result has an average CTR of a whopping 28.5%.
The study analyzed over 80 million keywords and billions of search results to see how consumers engage with the SERPs. As a whole, they found that traffic and CTR declined significantly after the first organic search result.
All of this information isn't particularly shocking. Most digital marketers are familiar with website SERP positions and their overall total number of clicks.
But what was most interesting about this study is that it examined how the amount of traffic generated by websites on page one and how much they vary by position. For example, while a result in position 2 would have a 15% CTR, that website will generate three times more clicks than the website in the sixth position.
So what does this mean? Well, that the relationship between CTR and rank position is exponential, and even if your website shows up on page 1 of the SERPs, this does not guarantee you will experience a drastic influx of traffic.
While online visibility is great, focusing your efforts on increasing the number of clicks to your website by trying to rank for the first and second position, rather than the easier to attain positions of 8, 9, and 10.
Key Facts About CTR & Ranking Position
Here are some specifics about CTR and ranking position.
Websites that show up in the first position are 10 times more likely to receive a click
The CTR for positions 7-10 are largely the same and have little impact for brands
Only 0.78% of all Google users click on a website located on the second page.
According to Moz, 72% of Google users prefer to only click on the organic search results, instead of banner ads and ppc ads. This results in a higher click-through for all organic searches.
In the same study, 75% of respondents reported that they instinctively clicked on the first two results, making the clickthrough rate of positions 1 & 2 the highest on the SERPs including paid search ads.
URLs that include a keyword have a 45% higher CTR than URLs that do not contain any keywords.
Title tags that have a question in them boast a 14.1% higher CTR, and titles with a strong emotional statement, either positive or negative, improved CTR by at least 7%.
All of this evidence shows how important ranking position is to improved CTR and organic traffic. But to understand CTR and organic traffic for your website more specifically, turn to the right keyword tracking tools.
How to Analyze CTR with SEO CTR Software 
One of the best tools available for tracking your CTR across multiple different keywords is our GSC Insights Tool. GSC Insights is built over Google's API. That means real-time, accurate data to help you accurately measure your SEO improvements on a daily basis.
With our Traffic by Rank Position feature, you'll be able to see how your CTR measures up against the standard. This chart tracks your organic traffic and CTR by rank position across all the keywords on your website. It helps site owners to get an idea of where they can make improvements to their overall keywords, thus improving your average click-through rate.
Here's an overview of how to use the feature.
Comparing CTR by Rank Position Charts
Let's look at a few Traffic and CTR by Rank Position charts. They can shows us how GSC Insights helps site owners strategize CTR and organic traffic improvements for their own web pages.
In this first example, we see a website with click-through rates that do not reflect the standard metrics. This website actually has a higher CTR for keywords where they rank in position 3 & 4 rather than positions 1 & 2.
Because we know most clicks go to the top 2 results, this site owner would want to review their page titles and meta descriptions for the keywords where they rank in the 1 & 2 positions to try to improve their relevance and click-ability.
In the next example, we have a website with CTRs that more closely follow expected outcomes. They have a higher CTR for keywords that rank in position 1 & 2. They also have relatively the same CTR for positions 7-10.
However, what's most noticeable about the above chart is the large amount of traffic that this site is getting from keywords where they rank in position 3. Most likely, the keywords where they rank in position 3 have larger search volume and thus stand a better chance of earning more clicks.
If this website could get their webpages in position 2 instead of 3 for those same keywords, they would see a huge influx of organic traffic.
In the third example, we see a website that has fairly low click-through rates across all rank positions. This means that their page titles and meta descriptions are likely unoptimized. An SEO strategist working for this client could make an argument for how much they would benefit from an SEO campaign.
See all that traffic coming from the 10 & 11 rank positions? Imagine how much traffic this website would get if they could improve those same keyword rankings to position 1-5?
In our final example, we see a website that has strong CTR metrics that reflect what is expected. But there are some positions where the CTR doesn't meet expectations: positions 1 & 3.
Why does this website meet or exceed average CTR in position 2 but underperform in position 1 (where CTR should be 8% higher)? This site owner should compare the keywords where they rank in position 1 & 2. See what page titles or meta descriptions are pushing the higher percentage of clicks.
Do those meta descriptions include questions? More keywords? Are they the appropriate length? After identifying why position 2 drives more clicks, they should model their page titles and descriptions for the pages where they rank in position 1 accordingly.
6 Strategies for Improving Click-Through-Rates
So now that we know why CTR is an important metric to track and how to use GSC Insights to identify areas for improvement, how do you actually increase your click-through rates as they currently stand?
Here are some proven strategies to help you succeed in getting a good click through rate.
1. Create Your Content Based Off of What Your Target Audience is Already Asking
Your landing pages need to answer your target audience's questions before they even have a chance to ask them. To see what they are already looking for, take a look at content that is already ranking for your target keywords.
What are potential consumers are looking for when they enter that keyword? Use our SEO Content Assistant tool to review your competitor's content and to improve your web pages relevance and topical depth.
2. Remove Any Keyword Cannibalization
Keyword cannibalization is when you have multiple pages that all rank for the same keyword. You never want this to happen as you don't want only a few of your website pages to benefit from your digital marketing efforts.
Instead, you'll want to spread out your keywords throughout every single page of your website, so you have multiple pages of relevant, important information. This way, you'll also be able to spread out your organic clicks and overall conversion rate.
3. Focus on Your Meta Copy
As we already mentioned, your page titles and meta descriptions play a very important role in your ratio of clicks. Make sure to create a headline that also has a CTA for your consumer to do your desired action of clicking through to your website.
You'll also want to include a CTA within your meta description, as these few sentences are the best first impression of your brand. Some helpful tips for making your SERP result stick out are:
Avoiding heavy title tags; you'll want your headlines to be quick and concise.
Use a number. Research has shown that using numbers in your title is a fantastic method as it increases your CTR by 36%.
Write the current calendar year. You'll want to show that the content you are promoting is timely.
Add brackets into your titles. A HubSpot survey found that doing so increases CTR by 40%.
4. Create Descriptive URLS
Consumers want to know exactly what they are clicking on, and a specific link lets them do exactly that. Include as many specifics about the landing page as possible, and make it relevant to the page itself. As a best practice, if your title is short, make your URL match the title exactly. URLs are a ranking factor within the Google search network, so make sure not to forget this step!
5. Research Long-Tail Keywords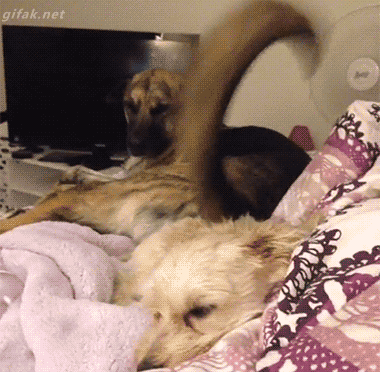 When you are creating relevant content, you will need to use a whole variety of keywords, from shorter terms to long-tail keywords. Considering that consumers will sometimes search using longer phrases or even complete questions in their search queries, it is a good thing to include as many in your content without keyword stuffing.
6. Implement Structured Data
Structured data, otherwise known as Schema Markup, helps you appear in rich results, so you'll want to utilize it correctly!
As Google uses structured data to accurately present your website's information, not including structured markup can be a detriment to enticing those extra clicks. The most common types of schema are:
Organization
Person
Local Business
Breadcrumbs
Article
Video
Event
FAQ
Product & Offer
Using the above techniques will ensure your website achieves the highest CTR possible.
Conclusion
In summary, your website's CTR is one of the most important metrics any website owner should track. Understanding your organic click-through rates and the strategies that can help you boost it is imperative for any business owner.
Our team at LinkGraph is here to help you meet all of your SEO goals. Contact us to learn how we can boost your organic click-through rates across all of your keywords.