14 Content Upgrades That'll Skyrocket Your Lead Generation
Lead generation is vital when it comes to getting customers interested in the goods and services you're selling. One of the best ways to do this – […]
Lead generation is vital when it comes to getting customers interested in the goods and services you're selling. One of the best ways to do this – as you probably already know – is to write consistent blog posts ending in calls to action (CTAs). However, it doesn't have to stop there. You can utilize your already existing blogs to increase lead generation by offering content upgrades to your articles if a user signs up for email content. These content upgrades can come in many different forms, and encourage readers to submit their email addresses and other information about themselves in exchange for exclusive content. 
Here are 14 ways to upgrade your content alongside your blog posts to increase lead generation 👇
Content Upgrade #1: Use CTAs in Blog Posts
As mentioned in the introduction, if you're not already putting CTAs in your blog posts, you really should be. CTAs compel readers to take action once they've read your blog to either find out more about the topic or to engage with your goods and services. Include links to other internal blog posts, or to a relevant service you can provide which is connected to the topic of the blog.
This is especially important when we consider that inbound links are one of the most important factors Google takes into account when ranking your website, and play a critical role in SEO.
Content Upgrade #2: Continued Content
Continued content is a type of exclusive content where you simply continue the blog post for email subscribers only. This increases lead generation by getting users to input their email addresses to read the full article. Sometimes, it's a simple case of instead of writing a top 15 blog post, write a top 10 but include an extra 5 points in the email marketing campaign sent out to subscribers.
To do this effectively, you'll need to include a CTA at the end of your blog post with an email subscription box informing readers they can have the rest of the blog sent directly to their email address.
Content Upgrade #3: Exclusive Discounts
If you have a landing page where your ultimate CTA is to sell a product, offering exclusive 'members only' discounts to email subscribers is a great way to increase lead generation.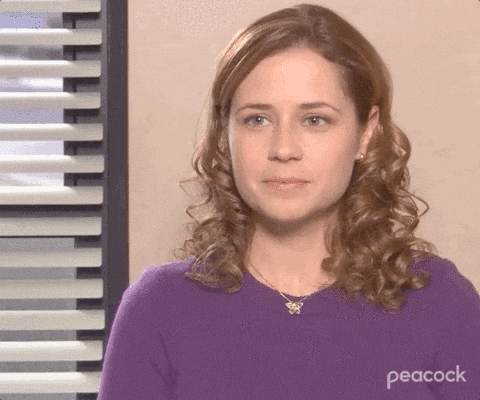 The discounts don't have to be huge – even 5-10% will be enough to get a portion of your readers to sign up with their email address. Nowadays, this is a common practice even in large companies to improve lead generation.
Content Upgrade #4: Cheat Sheets
Cheat sheets are an excellent form of content upgrade because it provides a huge amount of value to both you and your subscribers. These are especially useful for blogs surrounding practical topics such as coding. For example, you could create a cheat sheet of simple commands for a particular language such as Linux, meaning subscribers can use your simple cheat sheet in their day to day lives. Connecting this to a blog post about the topic it's attached to is a great CTA and should drastically increase lead generation.
Content Upgrade #5: Checklists
Checklists, like cheat sheets, are a great way for your subscribers to practically engage with your content and to make their own lives easier. It also gives your audience an opportunity to keep themselves on track with whatever they're working on with a list outlining every step they need to complete to achieve their goals.
Checklists are also a great way to show off your creativity and visual flair to customers by making an aesthetically pleasing piece of content which matches the style of your brand.
Content Upgrade #6: Taster Courses
If you're offering some kind of course or service alongside your blog posts, why not curate a small, free course for your email subscribers to increase lead generation towards your paid courses?
The course could really take the form of anything – from e-books and video tutorials to an entire email series. You can also take this into account when thinking about what your course actually offers. For example, if your blog posts or company provides advice for start-ups you may want to offer a free email course on how to use social media marketing.
Content Upgrade #7: Printable PDF Guides
A great way to get your subscribers to practically engage with your brand is by sending printable planners, worksheets or goal trackers for them to fill in using pens and pencils. Although this may not be for everyone, if your business provides advice, goods or services for creatives it may just be the best option. 
The best place to start when creating a printable and downloadable PDF guide is to think about what people enjoy writing down or crossing off and how this could relate to your blog content. You can create even a basic Google Doc that they can print and use.
Content Upgrade #8: Audio Blogs
Multiple newspaper websites have already taken to providing audio options for readers who may be hard of sight or who need their eyes elsewhere while they listen. Giving your readers the option of listening to your blog posts rather than reading them is an excellent way to both boost inclusivity and capitalize on those who would rather listen than read.
Additionally, if your organization holds livestreams or webinars these can be re-uploaded and distributed to your customers via email. The easiest way to do this would be by uploading the content as an unlisted video to YouTube, meaning only those with the link from the email would have access to it.
Content Upgrade #9: Scripts Templates
Scripts are great for anyone looking to send out mass emails, or who email the same types of people very frequently. This could be super helpful for PR managers reaching out to journalists, or anyone who is struggling to find the right words for certain situations. 
A great way to implement this would be as a CTA on articles which are designed to target people who are new to a certain employment status, e.g. new PR managers or anyone else who needs to get to grips with the basics of their job.
Content Upgrade #10: Case Studies
Case studies are a great way to connect simultaneously with both customers and those on your email list. Showcasing your product or service's success is a great way to increase lead generation, since it shows customers exactly how your product or service could be used in situations that may be similar to their own. 
Case studies are usually accessible on an organization's website, but using them as a way to generate leads is also a really smart idea.
Content Upgrade #11: Challenges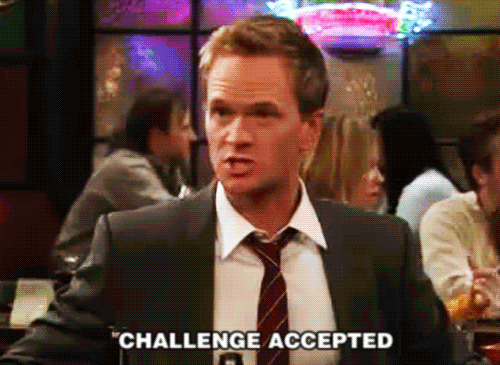 Another interactive way to improve lead generation is through challenges. This could be through email or done via avenues such as Facebook groups so everyone can participate and interact with one-another. This works great as a CTA in a blog post dedicated towards a certain goal, such as increasing your email list to X amount of people or creating a certain amount of content within a certain time. 
This simultaneously allows your readers to connect with you as a creator whilst creating a fun and productive challenge to generate new leads and email signups. As a challenge reward, your readers can also get bonus content such as free templates or checklists.
Content Upgrade #12: Infographics
Creating infographics might sound a bit daunting, but infographics can be made relatively easily using certain graphic design tools such as Canva or Visme. Infographics are great for providing statistics and quotes in a visually appealing style, and the format is easy-to-understand and digestible. 
Infographics can also be used for data visualization using charts and graphs to share significant numbers and data points. These can be shared as a CTA at the end of a blog post, telling the reader that if they sign up to the email newsletter they can find all of the statistics behind your blog post in one place.
Content Upgrade #13: Ebooks
Free ebooks are an excellent way to provide further information on a relevant topic covered in a blog post. As a CTA, they can be useful in persuading people who want to learn more about the topic to subscribe to your email list. The great thing about these is they can be as long or as short as you want – there really is no standard length for an ebook (you can also write a mini ebook 🙂
Content Upgrade #14: Free Trial
Free trials are used ubiquitously across all industries, and for good reason. Giving customers a sneak peek into content they could have access to for a monetary fee makes them more likely to pay for the full experience. Even if your organization offers a free version of the paid product, giving email subscribers access to the full experience is a great way to increase your conversion rate and convert free users to paid users.
Increasing your Business's Lead Generation with Content Upgrades
These 14 content upgrade ideas should be enough to give your business all it needs, get more lead magnets and improve lead generation efforts. Better CTAs in your blog posts combined with more people signing up to your mailing list should drastically improve your organization's lead generation abilities.
About the Author: Romana Hoekstra is a Content Marketing Lead at Leadfeeder, a B2B visitor identification software that tracks and identifies companies that visit your website. Currently, she is leading the remote-first content marketing team and crafts high-performing content marketing strategies with a focus on organic growth, SEO, high-quality content production & distribution. You can connect with Romana on Linkedin.