Choosing Keywords for SEO: A 6-Step Guide
If you're like any business with an interest in digital marketing, you're always on the lookout for different ways to get more organic traffic to your website […]
If you're like any business with an interest in digital marketing, you're always on the lookout for different ways to get more organic traffic to your website and eventually, more customers. However, there's so much noise out there when it comes to content marketing and SEO that determining what to do can be a proper chore – starting with choosing keywords for SEO.
Speaking of which, there is one thing that all great content marketing operations have in common: they start with keyword research. Choose the right keyword and you may even get away with mediocre content and still get great SEO results. Choose the wrong keyword and you're doomed from the start.
Here is a guide to choosing keywords for SEO campaigns with a structured process rather than relying on guesswork and assumptions.
Step 1: Determine Your Goal and the Right Keyword Choice Will Come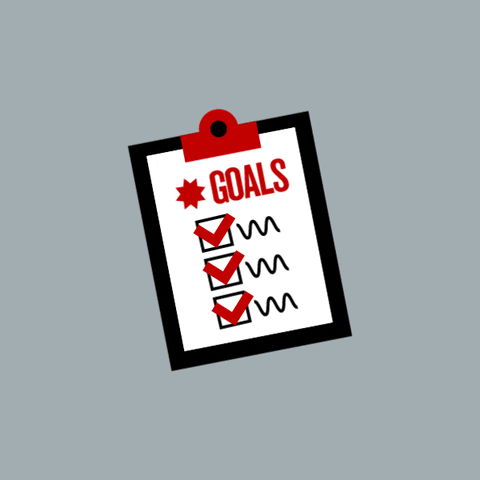 Not all keywords are created equal. When you take a look at keywords that people search for when they find your website (in Google Analytics or Google Search Console), you can probably spot patterns. Some keywords drive visitors who want to purchase, and other keywords bring visitors who want to read and get educated.
With that in mind, it's important to determine the marketing goals you want to achieve with your content marketing initiative. What I like to do is sort content into four buckets:
Each of these four content buckets attracts a different type of audience and has a different overall purpose. Once you determine what type of readers you want to attract and what kind of action you want to drive, you can then go on to choose your ideal keyword(s) and create a keyword list for content creation.
One keyword cannot possibly be ideal for stages of the sales funnel and for all parts of your audience. It would be like trying to cut a steak with a butter knife – because it's technically a knife.
Determine your content marketing goal first, be it:

Once you know the end goal, choosing a keyword becomes that much easier. Don't worry though – as you gain more experience with keyword research (and your niche and industry), it becomes much easier to determine what kind of keyword is suitable for which digital marketing goal.
Step 2: Look at the Keyword Competition
If you're in product, finding out what your competitors are working on is virtually impossible. You'll never know if they're working on launching new features, updating their existing ones, fixing UX or doing something else. 
Content marketing lets you find out everything your competitors are doing because it's out in the open. Just load up your favorite SEO tool (like SearchAtlas) and you can see everything you need. If you're tight on budget, you can use free tools such as Google Trends and Google Keyword Planner instead.
That means keywords too. With just a glance at the Competitor Research tool in SearchAtlas, you can see all of the keywords your competitors are ranking for. Just a few clicks is enough to show you their top pages in terms of organic search traffic and the keywords they're optimized for.
While this is not the end-all strategy, it's a great starting point as it will show you if you're going in the right direction with a web page or not. Copying your competitors is not a viable long-term keyword and content strategy so use competitor research as a basis to determine what you can do better.
Many times, when doing keyword research you'll spot opportunities in cases where your competitors are trying to rank for a keyword. You'll easily figure out when you can do better and create a blog post that is more valuable for your readers.
Sometimes, the competitors are performing better simply because they have a higher domain authority and more backlinks.
Step 3: Evaluate the Keyword Metrics
To find the ideal keyword, you'll first have to sift through a bunch of those which are not exactly ideal. And to determine whether they're a good fit, you need to look at their metrics. These include:
Ideally, you want a lot of search volume, a low keyword difficulty, and a high intent to purchase. This brings us to our next point.
Step 4: Realize that There Are No Perfect Keywords
Finding a keyword that meets all the criteria above is like finding a needle in a haystack. If a keyword has a nice search volume and a good likelihood to drive conversions, it's likely going to have a very high keyword difficulty.
On the other hand, if a keyword is highly likely to drive new purchases, it's probably not going to have a very high search volume.
In other words (pardon the pun), you'll often be forced to make compromises because it rarely happens that one keyword phrase meets all the criteria to be ideal.
The sooner you realize that choosing keywords for SEO is a big game of compromise, the better. The important thing is to keep in mind that each type of keyword drives different results so it's perfectly fine if a long tail keyword has a search volume of 50 if it's easy to rank for.
Also, you'll pick up a bunch of secondary keywords with that one, as long as you write a high-quality piece. And even more importantly, if many of those 50 visitors become customers, then it's a superb choice.
Step 5: Think About the Topic Cluster As Part of your SEO Strategy
When we create a content plan for an upcoming month or quarter at Whatagraph, we never choose keywords in isolation. Instead, we open up our keyword tool and take a look at topic clusters so that we can cover a bigger topic in more detail.
For example, we recently wrote about Google Data Studio in our Google Data Studio review, making it the central piece of content for this topic cluster. While this is an important keyword to cover, there are also other, related ones where we could cover the topic in depth even more and meet the user intent even better.
For example, we decided to write a bunch of other articles in the meantime, including those about:
In short, we realized that the main keyword satisfies one type of search intent and that there are other opportunities for keywords that deserve their own pieces. When you're researching keywords and find one that is hugely relevant to your business, don't just settle on one piece – dig deeper for related opportunities and create a topic cluster so that your searcher has all the details in one place.
You can also use competitor analysis tools from LinkGraph to find topic cluster opportunities. One great way of doing this is by following the internal links on relevant competitor pieces to see what kind of related topics they cover.
Step 6: Consider Topical Authority in Search Engine Results
Consider the keywords you choose as making small choices that eventually have a larger impact on your target audience. I like to think of it as spending an hour a day in the gym, only to be able to lift massive weights in 6 months.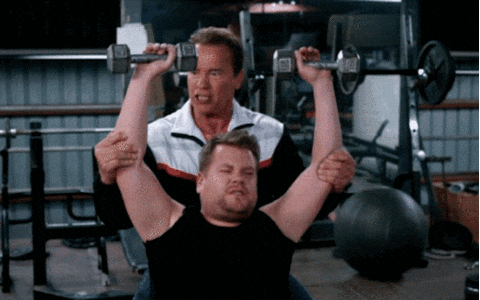 Let's explain. Topical authority means that with the content you write, you establish yourself as an authority on a certain topic because you cover a variety of subtopics.
In simpler terms, a website like Whatagraph has lots of different articles on marketing reporting and marketing KPIs. If we were to publish a new article on a marketing reporting tool tomorrow, it would rank more quickly and easily in the top 10 compared to a website that creates content around CRMs, for example.
In other words, search engines consider you an authority on the topic once you cover it with many different subtopics. Moreover, once you cover an entire cluster, rather than writing a one-off article, you provide answers to a large number of potential questions your target audience may have. 
If you're just starting out with a certain topic, you'll have a much harder time ranking for a keyword compared to a website that has 50+ articles on similar topics spanning over several years.
Each new keyword you choose should be a part of a bigger plan to achieve topical authority. As you create more content, it becomes easier with each new piece to successfully rank it. Moreover, you'll have a wealth of internal linking opportunities.
Final Thoughts on Choosing Keywords for SEO
If you've followed all the steps so far, you probably know how to find an amazing keyword for your next piece of content. If not, you have an excellent idea on how to get started with keyword research. With the right keywords and the right keyword tool, you'll not only have an easy time ranking in the SERPs, but you'll also become the star of your marketing team. Good luck with the research and writing!
About the Author: Mile Zivkovic is the Head of Content at Whatagraph, a marketing reporting tool used by top agencies and in-house marketing teams.