What is a Backlink Profile and How to Analyze Yours for SEO
Have you ever heard SEOs use the term "backlink profile," but are not quite sure what it means? Improving the strength of your backlink profile can help […]
Have you ever heard SEOs use the term "backlink profile," but are not quite sure what it means?
Improving the strength of your backlink profile can help Google perceive your website as more trustworthy and authoritative.
If you're new to backlink profile analysis, this guide will cover all of the terminology related to backlink profiles and teach you how to analyze the strengths and weaknesses of your backlinks.
Then, you can leverage that information to develop a more impactful off-site SEO strategy.
What is a Backlink and Why is it Important?
A backlink is a link from another website that points to your website.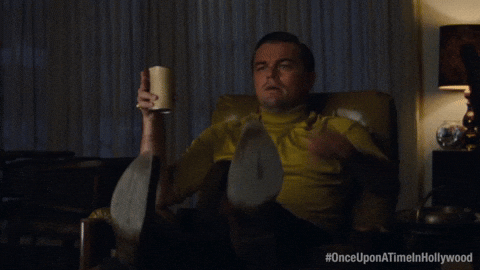 Backlinks are important because they are one of the main factors that search engines use to rank web pages. The more high-quality backlinks a web page has, the more likely that web page is to rank in the SERPS for relevant keywords.
If your website has lots of backlinks, it shows Google that other webmasters on the internet find your content valuable. It's the primary way that search engine crawlers determine whether a website is trustworthy, reputable, and worthy of being promoted in the SERPs.
What is an Example of a Backlink?
Let's say I was writing an article about Google search advertising and wanted to mention a statistic about search ad conversion rates. To cite my claims and provide more information to my audience, I may choose to link to this informative list of marketing statistics from Hubspot.
By doing so, I just created a backlink for Hubspot.
If I were to link to another relevant page on my same website, that would be considered an internal link. Although good for SEO, internal links are an on-page SEO signal and should not be confused for backlinks.
An inbound link is only considered a backlink if it comes from another website.
What is a Backlink Profile?
A backlink profile is the complete list of all of the backlinks pointing to your website.
The number and quality of these backlinks is a key factor in how well your website ranks in search engine results pages (SERPs).
But there are other key factors that SEOs use to evaluate the overall strength of your backlink profile. To do backlink analysis successfully, it's important you understand the terminology associated with this evaluation process.
Total Backlinks
Total backlinks is the total number of backlinks pointing to your website.
In general, websites with more backlinks will outrank websites with fewer backlinks.
However, it's not just a numbers game. If your competitor has more backlinks than you, that doesn't guarantee better keyword rankings.
The quality of the websites that link to yours is a big factor in determining backlink profile health and ranking potential.
Referring Domains
When a website links to yours, that website is considered one of your website's linking domains, or referring domains.
Essentially, that website can send you referral traffic because of the link they have included to your website in their content.
Say your website has a thousand backlinks, but they all come from the same three websites. Although a good number of backlinks, it does not signal a strong backlink profile, because only three other websites on the internet find your content valuable enough and trustworthy enough to link to.
That's why in addition to backlinks, the total unique referring domains in your backlink profile is another top Google ranking factor.
The more unique referring domains in your backlink profile, the more likely Google is to promote your web pages, as your content is clearly is trusted by many people across the internet.
Domain Authority of Referring Domain
A quality indicator for referring domains is their Domain Authority or Domain Rating scores.
Domain Authority is a metric from Moz that estimates the site authority (or overall reputation) of a website.
Backlinks that come from authoritative domains with higher site authority scores will be even more valuable.
Backlinks from websites with very low DA or DR scores can actually weaken your backlink profile, as Google crawlers will see that your website is keeping company with questionable web properties.
Organic Traffic of Referring Domain
If your referring domains also rank for multiple keywords and earn organic traffic, that also increases the value of a backlink.
Why? Because if those searchers are finding their content valuable, and that linking domain is linking to your content, then search engines understand that your content must also be valuable.
In layman's terms: I know a guy, who knows a guy.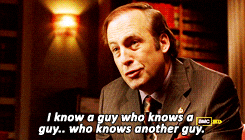 Page Authority of Linking Page
Every time a website links to another website, it sends along a portion of its PageRank (or link equity) to the linked page. The more PageRank the linking page where your backlink comes from, the more link equity that backlink sends along to you.
PageRank is a patented metric that Google uses to understand the value of each individual page in its index. The more PageRank a page has, the more likely it is to rank in search engines.
Google used to let users know how much PageRank a web page had, but not anymore. Page Authority, then, is a metric SEOs now use to estimate PageRank.
Topical Relevance of Referring Domain
Backlinks that come from referring domains with topical relevance to yours will be more valuable than backlinks from websites outside your industry.
For example, if you sell pet products on your website, links from veterinarian clinics, pet stores, pet blogs, or animal publications will all be topically relevant.
But if your backlinks come from websites focused on appliance repair, from the comment section of random blog posts, or other irrelevant sites, Google may suspect your website of purchasing those links or trying to falsely elevate your backlink profile strength.
When you start looking for link building opportunities, you will want to focus on websites that share content relevance.
Top Anchor Text
The anchor text of your backlinks also influences the health of your backlink profile.
Although you do not have control of how other webmasters link to yours, Google will be looking at the anchor of your backlinks to understand what your content is about.
The majority of your anchor text will include your brand or business name, but a healthy diversity of anchor text signals that the backlinks your website is earning are through organic, Google-compliant practices.
On-Site Link Location
Google also considers where you backlinks are on the linking page. Is it in the body of the text? The comment section? In the caption for an image?
The linking location tells Google quite a bit about your website. If the webmaster of a high-quality website links to yours in the body of their article, they likely trust your reputation.
If a user links to your website in a comment on another webmasters blog post, Google considers that questionable linking and will trust your website less.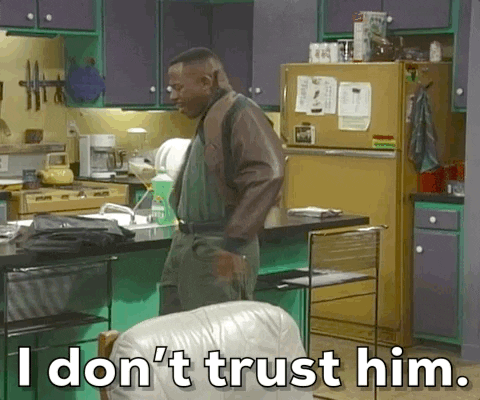 Toxic Backlinks
Toxic backlinks are backlinks that harm your backlink profile for any of the reasons listed above. Some signals of a toxic backlink may include:
Low DA or DR score of referring domain
High Toxicity scores (if you're using SearchAtlas for backlink analysis, look at the spam score)
Irrelevant, explicit, or spammy anchor text
No organic traffic signals of the referring domain
Backlinks from linking websites with no industry relevance to yours
A big part of backlink profile analysis is identifying any toxic links and trying to reduce their impact. Historically, SEOs have used Google's Disavow tool to discount the impact of toxic links, but Google's 2021 Link Spam update has helped Google crawlers better identify and nullify low-quality links.
This means that although the low-quality site may be linking to yours, it's not harming your backlink profile health, because Google is not counting it against you.
Why Do a Backlink Analysis?
So now that you understand the terminology associated with your backlink profile, you know how to successfully analyze it to determine its strengths, weaknesses, and overall health.
How can you then leverage that information to improve your own SEO performance?
1. Understand what it will take to rank
If your competitors have stronger backlink profiles than yours, you are unlikely to outrank them for search queries with higher Keyword Difficulty scores.
By analyzing the total links and total referring domains of your backlink profile against your competitors you can get a sense of how aggressive you'll need to be with your own link building strategy.
2. Find Outreach Targets
Seeing who is linking to your competitors can give you a list of websites that you may want to reach out to for link building.
If those referring domains are finding your competitors content valuable, they may be willing to link to your content as well (as long as your content is similarly high-quality).
You can use the Link Gap Analysis tool in your SearchAtlas dashboard to identify common referring domains among your competitors.
This can help you easily and quickly get a list of outreach targets and then reach out to those relevant webmasters and bloggers.
3. See if you Need a Link Building Campaign
One of the best ways to improve your website's backlink profile is to actively pursue high-quality backlinks from authoritative websites–also known as link building.
You can do this by publishing high-quality content that other websites will want to link to, participating in relevant online communities, or engaging in more technical strategies like broken link building.
Also, you can invest in premier link building services like those offered at LinkGraph. We use original content to build backlinks, ensuring your links come from authoritative, industry websites.
Final Thoughts on your Backlink Profile
Now that you understand what a backlink profile is and how to analyze it, you can use a backlink profile analysis tool to evaluate your website's backlinks more closely.
To try out the tools listed in the above guide, register for a trial of SearchAtlas.
You'll be able to leverage your new knowledge and our software together to start building a healthier, strong backlink profile.